From one football family to another, the Vikings are sending their condolences to the loved ones of John Gagliardi, who passed away Sunday at the age of 91.
Gagliardi made his mark on the state of Minnesota through the game that he loved.
The winningest coach in college football history, Gagliardi began his coaching career in 1949 and spent six decades (1953-2012) at Saint John's University. There, Gagliardi coached the Johnnies to an incredible 465 wins and totaled four national titles.
Saint John's President Michael Hemesath said in a statement that Gagliardi not only was an extraordinary coach but also "an educator of young men and a builder of character."
"John inspired deep and enduring loyalty and passion among his players across the decades because he taught them lessons through the medium of football that served them well in their personal and professional lives long after graduating from Saint John's University," Hemesath said. "His is a legacy any educator would be extremely proud of."
Gagliardi, who sounded the Gjallarhorn prior to the Bears game on Dec. 9, 2012, has a number of connections to the Vikings organization, including a longtime friendship with Hall of Fame Head Coach Bud Grant.
Grant's son, Eden Prairie Athletic Director Mike Grant, played for Saint John's under Gagliardi and helped lead the team to a national title in 1976.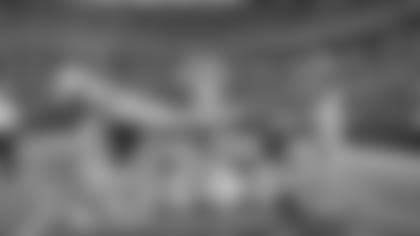 "This guy, right here, is one of the greatest coaches in America," Grant said of Gagliardi. "This is amazing that he's done this."
Former Vikings running back Rick Bell (1983) played under Gagliardi at Saint John's from 1979-82 and rushed for 2,630 yards during that time. He also racked up 45 touchdowns for the Johnnies.
"I wouldn't be where I am today without Coach Gagliardi and Saint John's. He taught all of us way more than football," Bell told Vikings.com. "He was so important to a lot of young men because he taught us about life, growing up, being a man. He gave us an opportunity to first and foremost get an education and second to play for a team with a great tradition.
"I'm grateful I had the chance to play for him," Bell added. "Everyone who ever played for John would do anything for him because he would have done anything for us. He was one heck of a guy."
Vikings Director of Pro Scouting Ryan Monnens played wide receiver for the Johnnies under Gagliardi from 1995-97, during which Saint John's posted a 25-6-1 record.
More than 20 years have passed since Monnens played for Gagliardi, but the coach's influence on Monnens was long-lasting.
Monnens recalled the way Gagliardi insisted that players and peers alike refrain from calling him "Coach" but instead simply address him by John. He worked with more than 100 young athletes every season, and yet Gagliardi's office was always open, and he always was willing to offer advice or simply a listening ear.
"I've been around the game a long time, but I've never met a coach who's been so accomplished and yet so humble and approachable," Monnens said. "He was never a 'rah-rah' coach – he was really soft-spoken."
Gagliardi was funny. A storyteller. An individual who could simply carry a room.
"Some of my best memories were sitting in team meetings and listening to John tell stories," Monnens said with a smile. "Guys respected John, and they wanted to win for him."
Gagliardi loved his family, especially his wife, Peg, who was part of the Saint John's athletic department. He always told people that he didn't have hobbies. He really didn't need anything beyond family and football.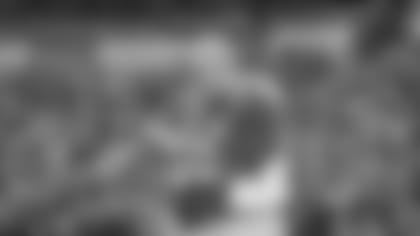 Monnens described his former coach as "brilliant," and he respected to the utmost degree the way Gagliardi grinded on a daily basis.
For more than 60 years, Gagliardi committed himself to the Johnnies. He never was dissatisfied, never looked for a way to climb the ladder or lead a larger program.
"I think that was part of his mantra," Monnens said. "He always told us, 'Ordinary guys doing ordinary things extraordinarily well.' And I think that's who he was – he was a really simple guy who loved the game."
When Gagliardi crossed paths with former players that suited up for him years ago, he always remembered their name, their position, a story or two about their time at Saint John's.
Gagliardi went down in history for the number of games he won. His legacy, however, extends far beyond the football field.
"He built the culture at Saint John's. If you went to Saint John's and you played for John, you treated guys with respect. Whether you were a starter or a standout, or whether you were a guy who never got in the game," Monnens said. "Every player had respect for one another, and John demanded it. And that's what he built.
"When I look back on it, you think of all the coaches that I've been around – John was, by far, the most soft-spoken, but probably the smartest, coach I've ever been around," Monnens added. "He was just a good man."