The Vikings (13-3) will host the Saints (11-5, 1-0 postseason) at 3:40 p.m. (CT) Sunday at U.S. Bank Stadium in a Divisional round game of the NFC Playoffs.
This will be the 33rd meeting between the two franchises in a series that began in 1968 in just the second season for the Saints and eighth for the Vikings and continued in Week 1 of the regular season with a 29-19 home win by Minnesota.
The Vikings are 21-11 all-time against the Saints and 2-1 in postseason games. The teams have met once in each round of the NFC Playoffs. Minnesota won a Wild Card game after the 1987 season 30 years ago to start a dramatic run and won a Divisional game after the 2000 season to advance to the NFC Championship. New Orleans prevailed in overtime of the NFC Championship after the 2009 season.
Here's a look at logistics, events and activities inside and outside of U.S. Bank Stadium:
Delta Vikings Village:The Delta Vikings Village will be closed because of the harsh weather in the forecast. The PrimeSport Longhouse will be open.
Stadium gates open: 1:10 p.m.
Arrival advisory: Because we typically witness late-arriving crowds at Vikings games, fans should expect extended wait times to enter U.S. Bank Stadium beginning at 3 p.m. this Sunday. We encourage early arrival as the best chance to avoid longer lines and remind all fans to be prepared to open their coats as part of the security process.
The most convenient way for Season Ticket Members or Ticketmaster buyers to access their tickets is through the Official Minnesota Vikings App.
iOSusers can click***here**, andAndroid *users can click **here** to download the free Vikings App and stay connected with the team 365.
Click **here** for complete details on how to view or transfer tickets. To ensure an expedited entry process, fans are reminded to fully charge their phone and access their tickets before they arrive at the stadium on game day. Due to cold temperatures and potential battery issues, please keep your mobile device in your pocket until you approach the gates.
Skyway: A dedicated core Skyway route will be open from noon until 9:30 p.m.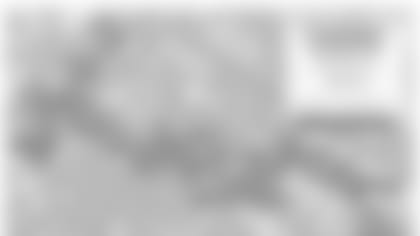 National Television: FOX (Channel 9 in the Twin Cities)
Play-by-play: Joe Buck; Analyst: Troy Aikman; Sideline: Erin Andrews and Chris Myers
Local Radio: KFAN 100.3-FM in the Twin Cities and across the five-state Vikings Radio Network will carry the game. A pre-game show with Mike Mussman will start at 1:30 p.m.
Play-by-play: Paul Allen; Analyst: Pete Bercich; Sideline: Greg Coleman & Ben Leber
Color Guard: Joint Services Honor Guard
National Anthem: Bridget Kelly
Gjallarhorn:Vikings legend John Randle
Honorary Captain: Vikings Legend Chad Greenway, who played all 11 of his pro seasons (2006-16) with Minnesota, will serve as Sunday's Honorary Captain. Greenway retired last March having started 144 of 156 games and racking up 1,334 tackles (fourth in team history). He has been working as the Minnesota Super Bowl Host Committee's "Crew 52" Captain in preparation for Super Bowl LII, which will be hosted by U.S. Bank Stadium on Feb. 4.
U.S. Bank Hometown Hero:During each home game, U.S. Bank and the Minnesota Vikings will recognize individuals who have helped make our community a better place. We will honor Minnesotans who have gone to extraordinary measures.
Sunday's Hometown Heroes are Clint Romesha and Andrew Bundermann, whose heroic actions while serving in the United States Army during the Battle of Kamdesh helped save the lives of soldiers in their platoon during an attack by a Taliban force of 300.
Romesha was awarded the Medal of Honor, and Bundermann was awarded the Silver Star for their courageous actions.
Halftime:Walk off the Earth
Minnesota Vikings Foundation:The Vikings new social impact department will be raising money for the Minnesota Vikings Foundation by selling limited edition T-shirts specially designed for the Vikings-Saints game.
You can help the Vikings #BringItHome and benefit the Minnesota Vikings Foundation by donating for a special-edition "Bring It Home" T-shirt, available today at the Vikings Rewards Desk at the top of Section 101. The custom shirt was created by the Vikings design team and is available with a $25 donation. All funds will go to support youth health and education programming in our community. Remember to use #BringItHome on Instagram, Twitter or Facebook, and your photos could be featured on the video boards during today's game.
The Minnesota Vikings Foundation also will be conducting two silent auctions. One will be held in the PrimeSport Longhouse from 12:30 p.m. until kickoff. The second auction will occur in the Delta Sky360⁰ Club. It will begin when U.S. Bank Stadium opens at 1:10 p.m. and continue until the start of the fourth quarter.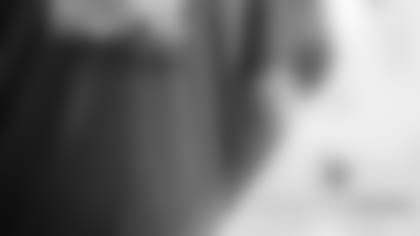 The Foundation also will be holding two silent auctions that offer Vikings memorabilia and exclusive experiences:
One silent auction will occur in the PrimeSport Longhouse outside of the stadium from 9 a.m. to kickoff.
Another silent auction will occur in the Delta Sky360 Club from 11 a.m. until the end of the third quarter.
Vikings Legends will sign autographs from 2 p.m. to 3 p.m. at multiple locations inside U.S. Bank Stadium. Autographs are subject to change at any time and without notice.
Locations inside U.S. Bank Stadium (game ticket required):
Delta Sky360 Club: Steve Jordan
Medtronic Club: Fuad Reveiz
FMP Club: Rickey Young
Hyundai Club: Autry Beamon
Buffalo Wild Wings Club: Carl Lee
Mystic Lake Club Purple: Chuck Foreman
The PrimeSport Longhouse, a climate-controlled space, will be open before, during and after Sunday's game to fans with or without game tickets.