The Vikings announced Monday that the team has agreed to terms with 10 undrafted free agents.
There are four natives of Florida, including former Golden Gophers DE Theiren Cockran, and three players from Delaware. In addition to staying close to where he played in college, Cockran will reunite with high school teammate Keith Baxter, a cornerback out of Marshall.
The list also includes three other former Big Ten players: Penn State TE Kyle Carter, Maryland RB Brandon Ross and Wisconsin QB Joel Stave.
Here's a closer look at the 10 free agents who are scheduled to join Minnesota's eight draft picks and other players for a rookie minicamp at Winter Park on Friday.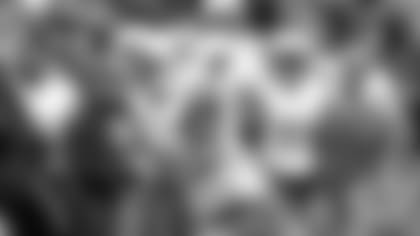 Position:CB | College:Marshall
Height:6-foot| Weight:193* *
Year:Senior| Hometown:Homestead, Florida
Career stats: Baxter played in 42 games, including 25 the past two seasons after a medical redshirt in 2013 (torn labrum). He totaled two interceptions, 66 tackles (40), 2.0 tackles for loss, a sack and 14 pass breakups.
Tough road: Baxter suffered his first torn labrum after the 2012 season. He had to undergo a second surgery that cost him a full season. Baxter earned a degree in health sciences in May 2015.
Background: Returned three of his four interceptions in high school for touchdowns. … Earned Honorable Mention All-Dade in 2010, when he also finished second in the 100 meters at state.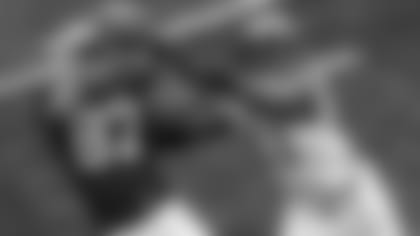 Position:TE| College:Penn State* *
Height:6-3| Weight:252* *
Year:Graduate student| Hometown:Bear, Delaware
Career stats:Carter played in 46 games and totaled 84 receptions for 963 yards and four touchdowns.
Class act: Carter earned Academic All-Big Ten honors four times (2012-15) after redshirting in 2011. He graduated in December 2014 with a degree in kinesiology.
Background: Carter started his high school career as a receiver but slid to tight end for his senior season.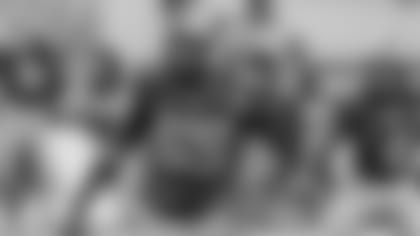 Position:DE| College:Minnesota
Height: 6-6 | Weight: 258
Year:Senior| Hometown:Homestead, Florida
Career stats: Cockran played in 52 games, totaling 87 tackles (51 solo), 25 tackles for loss, 15.5 sacks and six pass breakups.
Super soph: Cockran led the Gophers with 7.5 sacks and ranked second with 10 tackles for loss in 2013, his first season as a starter, to garner Second Team All-Big Ten selection. He garnered honorable mention from the conference in his final two seasons.
Background: Cockran teamed with Butler at Homestead High School. He was selected to play in the Miami Dolphins Dade vs. Broward All-Star Football Game.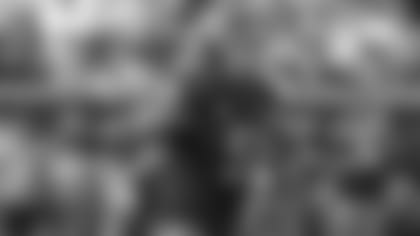 Position:LB| College:Georgia
Height:6-2| Weight:233* *
Year:Senior| Hometown:Chelsea, Alabama
Career stats:Ganus totaled 49 games (at UAB and Georgia), stacking up 328 total tackles (185 solo), 7.0 sacks, 33 tackles for loss and four interceptions.
Immediate impact:After playing his first three seasons at Alabama-Birmingham, Ganus was allowed to transfer to Georgia and play immediately in 2015 because football was discontinued at UAB after the 2014 season. He led the Bulldogs with 102 tackles last season.
Background: Ganus played on defense and at quarterback, as well as basketball in high school. As a senior, he passed for 1,058 yards, rushed for 1,491 yards and crossed the 1,000-point threshold in hoops.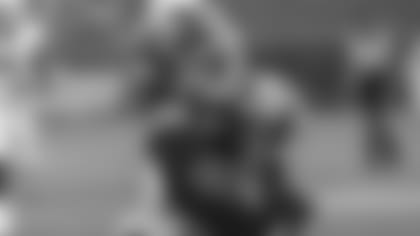 Position:WR| College:UMass* *
Year:Senior| Hometown:Plantation, Florida
Career stats:Michel totaled 92 receptions for 1,016 yards and six touchdowns in 38 games. He added 28 rushes for 162 yards.
In the family: Michel is older brother of Georgia running back Sony Michel, who has rushed 283 times for 1,571 yards and 13 touchdowns in two seasons.
Background: Michel had 27 catches for 607 yards and eight touchdowns and played safety for American Heritage High School and was named a Broward Bowl All-Star.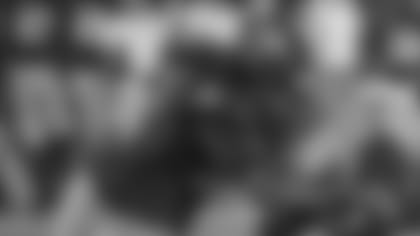 Position:DE| College:Florida International
Height:6-3| Weight: 256* *
Year:Junior| Hometown:Mobile, Alabama
Career stats: Perine played in 45 games, totaling 119 tackles (66 solo), including 22 tackles for loss, 12.5 sacks and five pass breakups.
All-star: Perine was selected to play in the 24th Annual Alabama-Mississippi Classic Prep All-Star Game in 2010. He was rated as a three-star player by Rivals.
Background: Perine was a captain during his senior prep season when he predominantly played linebacker. He stacked 94 tackles (14 for loss), 5.0 sacks, 32 quarterback hurries and nine pass breakups.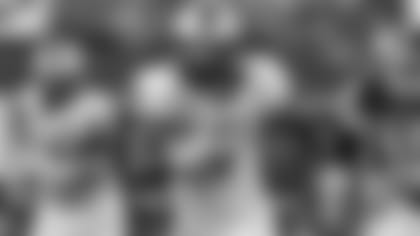 Position:RB| College:New Mexico* *
Height:5-10| Weight:203* *
Year:Senior| Hometown:New Castle, Delaware
Career stats:Pressley totaled 394 carries for 2,725 yards and 35 touchdowns in 50 games. He added 18 catches for 202 yards and a touchdown.
Explosive gains: Pressley broke free from defenders, averaging 6.9 yards per carry for his career. He averaged 9.5 per carry in 2014, thanks to five rushes of 60 or more yards, including a long of 77. Pressley had more runs of 60-plus yards than all but four teams (Wisconsin, Marshall, Georgia Southern and Indiana) that season. Pressley also had long touchdown runs (55 in 2012), (61 and 80 in 2013),
Background: Pressley rushed for 887 yards and 14 touchdowns on 100 carries in eight games as a senior at Red Lion Christian Academy. Pressley has two older sisters and three older brothers.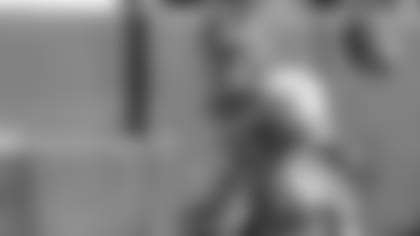 Position: CB | College: Kentucky State
Height: 6-3 | Weight: 195
Year: Senior | Hometown:Pompano Beach, Florida
Career stats: Rawls totaled 94 tackles (67 solo), 22 passes defended and seven interceptions in 40 games for the Thoroughbreds. 
Trifecta: Rawls had three interceptions in one game, a 17-11 win in October 2013 in which he returned one 42 yards for a touchdown. He earned Southern Intercollegiate Athletic Conference Defensive Player of the Week.
Background:Rawls is from the same city as Vikings CB Jabari Price.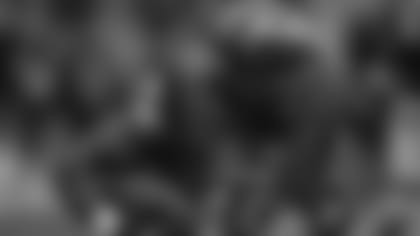 Position: RB | College: Maryland
Height: 5-10 | Weight: 210
Year: Senior | Hometown: Newark, Delaware
Career stats: Ross totaled 2,543 rushing yards (fourth-most in Maryland history) and 19 touchdowns on 486 carries in 43 games. He added 40 receptions for 401 yards and two touchdowns.* *
Final burst:Ross closed the regular season with a dramatic outburst of 423 yards in two games. He rushed for 250 yards and three touchdowns against Indiana and for 173 yards and three scores against Rutgers. Those days included touchdowns of 79 and 75 yards against the Hoosiers and a game-winning 80-yard dash against the Scarlet Knights.
Background: Ross helped his Charter School of Wilmington team go from 2-8 in 2009 to 7-3 in 2010, rushing for 1,172 and 12 touchdowns on 181 carries. Born in Philadelphia, Ross' hobbies include writing, drawing and swimming.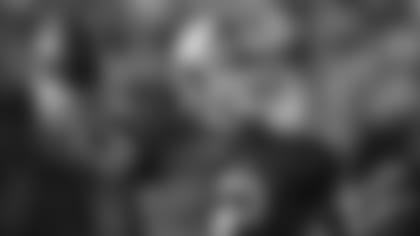 Postion:QB| College:Wisconsin* *
Height:6-5| Weight:236* *
Year:Senior| Hometown:Greenfield, Wisconsin
Career stats: Stave finished with a 31-10 record as a starter, giving him more wins than any other Wisconsin quarterback. His .756 win percentage ranks third in school history, and he went 22-6 (.786) as a starter in Big Ten games.  ... started 41 games, third-most by a quarterback in school history ... went 22-6 (.786) as a starter in Big Ten games, setting school records for wins and winning percentage in conference games. Stave totaled 7,635 passing yards and 48 touchdowns, ranking second in school history in both categories ... also finished career ranked No. 2 in passing attempts (1,031) and completions (613) and No. 4 in completion percentage (59.5) at UW.
Triple sweep: Stave became the first quarterback in Wisconsin history to go 4-0 against an opponent, accomplishing the feat against Purdue, Illinois and Minnesota.
Background: Stave threw for 5,094 yards and 41 touchdowns while also scoring 12 times on the ground. He was rated a two-star recruit by Scout and Rivals. Stave competed in track and basketball and plays the piano and guitar.