Hall of Fame guard Randall McDaniel has been named to the NFL 100 All-Time Team, the NFL Network announced in a program that aired Friday night.
The NFL 100 All-Time Team was created in celebration of the league's 100th season.
The selections announced Friday consisted of 18 offensive linemen: seven tackles, seven guards (including McDaniel) and four centers. Five tight ends also were named.
McDaniel was joined by fellow guards Bruce Matthews, Larry Allen, John Hannah, Jim Parker, Gene Upshaw and Dan Fortmann.
McDaniel played 12 of his 14 seasons with the Vikings, suiting up in Purple from 1988 to 1999.
He started 202 consecutive games in his career and was named to the NFL's All-Decade Team of the 1990s. McDaniel blocked for five 1,000-yard rushers and three 3,000-yard passers in his career.
A first-round pick in 1988 out of Arizona State, McDaniel was inducted into the Vikings Ring of Honor in 2006. He was enshrined in the Pro Football Hall of Fame in 2009.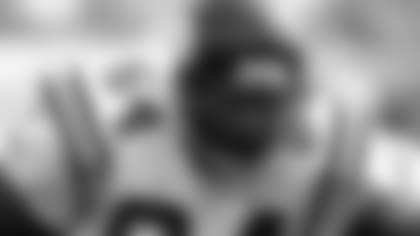 McDaniel was selected for the NFL 100 All-Time Team from a pool of 40 finalists that also included Vikings Legends Mick Tingelhoff and Ron Yary.
McDaniel is the third Vikings Hall of Famer to be named to the All-Time Team, joining defensive linemen Alan Page and John Randle.
The tackles, centers and tight ends named to the NFL 100 All-Time Team are below: