Eagan, Minn. (October 27, 2020) – The Minnesota Vikings have promoted the following five executives on the organization's leadership team: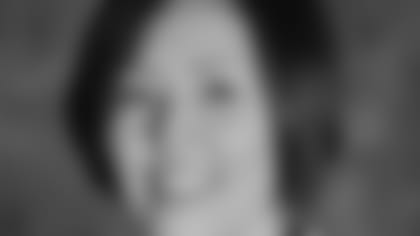 Lara Juras – Executive Vice President & Chief People & Culture Officer
Juras is in her third season with the Vikings after joining in 2018 as the club's vice president of people & culture. With the Vikings, Juras is responsible for the standard human resource functions such as hiring, health and welfare benefits, professional development and workplace culture. With an emphasis on diversity, she led the addition of the team's director of inclusion & employee investment, as well as the formation of the organization's diversity council, and will continue to be responsible for these areas in her new role. Juras has also been a member of the Vikings Covid Committee since March 2020 and has played a critical role in ensuring the safety and health of Vikings staff members throughout the pandemic.
Prior to her move to Minnesota, Juras spent nearly 20 years in Major League Baseball with stints at both the Atlanta Braves and the Detroit Tigers. During her tenure with the Braves, she held stints as the team's director of human resources, vice president of human resources and senior vice president of human resources. Juras helped facilitate a major organizational restructure and led the transition team during the Braves' relocation from Turner Field to SunTrust Park. She also served as an advisor for the Braves' Front Office Women's "Lean In" Business Resource Group.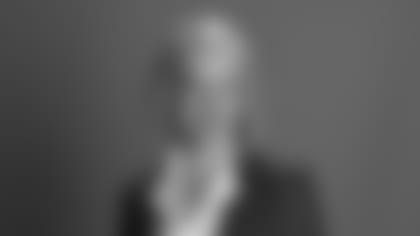 Karin Nelsen – Executive Vice President & Chief Legal Officer
Nelsen, who is in her fifth season with the Vikings, has been promoted from her previous role of vice president of legal & social impact. She serves as the team's general counsel and plays a lead role in the Vikings philanthropic work, which includes community relations, youth football and the Minnesota Vikings Foundation. Nelsen has served as a member of the Vikings Covid Committee since March 2020, providing significant leadership on the development and implementation of the organization's Covid protocols and incident response plans. She will be responsible for the organization's legal functions and relationships with outside counsel in her new role.
Nelsen joined the Vikings after 18 years with Cargill, Incorporated. During her tenure at Cargill, she served in leadership roles including North America General Counsel, Asia Pacific General Counsel and European Deputy General Counsel. She spent 6 years working abroad with assignments in Moscow, Geneva, and Singapore. Prior to joining Cargill, she worked as a litigator in Seattle and Minneapolis law firms and as a CPA at Touche Ross before beginning law school.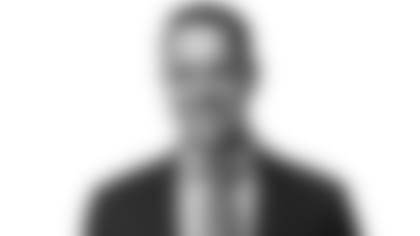 John Penhollow – Executive Vice President & Chief Revenue Officer
Currently in his eighth season with the Vikings and his 15th in the NFL, Penhollow has been elevated from vice president of corporate & technology partnerships, where he led the strategy, design, development, sales & execution of U.S. Bank Stadium, Twin Cities Orthopedics Performance Center and Vikings corporate partnerships and premium seating sales efforts. He also oversaw the organization's effort to integrate technology and infrastructure into the stadium's design to enhance the fan experience and maximize corporate revenue. Penhollow has led the organization's Covid response with sponsors, suite holders and the league on partnership-related issues. In his new role, he will be responsible for the organization's revenue-generation departments, including corporate partnerships, premium sales, ticket sales and operations.
Prior to joining the Vikings, Penhollow was vice president of corporate sales & service for the Cleveland Browns, overseeing all aspects of revenue generation. Prior to his work in Cleveland, he held senior level sales and management positions with the National Basketball Association, Miami Dolphins and New York Yankees, where he was a key leader in the design and sales of landmark corporate partnerships tied to the opening of the new Yankee Stadium.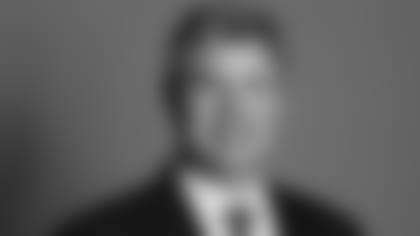 Steve Poppen – Executive Vice President & Chief Business Administration Officer
In his 22nd season with the Vikings in 2020, Steve Poppen moves from his previous position as Executive Vice President & Chief Financial Officer, where he was responsible for all financial aspects of the team, including business planning, budgeting, day-to-day financial and administrative operations, human resources, facilities and the financing and operation of the U.S. Bank Stadium and TCO Performance Center projects. Poppen also served as a project leader in the design and development of TCO Performance Center, working daily with city, county and regional governing bodies to keep the project on track.
Poppen spent eight years as a Certified Public Accountant in the business assurance group of PricewaterhouseCoopers LLP in Kansas City before joining the Vikings. In 2006, Poppen participated in the NFL-Stanford Program for Managers at the Stanford Graduate School of Business, a program developed by the NFL to promote growth of leaders within the League.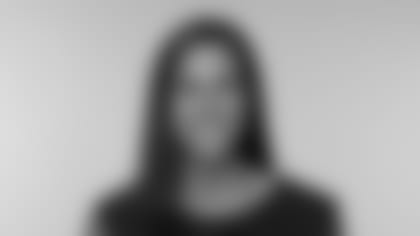 Kate Shibilski – Executive Vice President & Chief Financial Officer
Shibilski is in her seventh season with the Vikings in 2020 and has served as the club's vice president of finance & controller since 2015. She oversees all of the accounting and finance functions of the team and has played a critical leadership role in the organization's budgeting and financial planning throughout the Covid pandemic. In her new role, she will be responsible for continued leadership of the Vikings finance and accounting functions, U.S. Bank Stadium operations and will work in partnership with the development of Viking Lakes.
Shibilski began her career in public accounting, spending six years at Deloitte & Touche. She spent the next five years with Minnesota's leading technology retailer, Best Buy, where she held various accounting and finance roles. After beginning in the accounting function focused on technical compliance and process development for strategic initiatives, she transitioned into developing and leading the new standard of financial planning for and performance management of all U.S. retail stores.
"It is an honor to announce the promotions of Lara, Kate, Karin, John and Steve," said Vikings Chief Operating Officer Andrew Miller. "All five are dynamic leaders who have made a tremendous impact on the Vikings organization throughout their respective tenures. Our leadership team, organization and Vikings fans will all benefit from the contributions they will make in their new roles."