EDEN PRAIRIE, Minn. –The Minnesota Vikings are in the playoffs for the first time since 2012, and they will kick things off against Seattle noon (CT) today. Vikings.com writers Craig Peters, Eric Smith and Lindsey Young talked to players throughout the week to get their reactions on making the postseason.
Q: What are your thoughts on returning to the playoffs with the 2015 Vikings team?
"Just sitting back and thinking about it, I didn't think it would take this long to get back to the postseason. It means a lot. This is what we talked about coming into the season, giving ourselves a chance, winning the NFC North. We were able to accomplish that, and then it's giving ourselves a chance to get into the postseason and try and make a run. I've kind of been taking it in, enjoying it. There's a lot of players that had their exit physicals on Monday and Tuesday, and we're still here working."
"It's just on a different level. It's kind of hard to explain. I guess it's kind of like a prelim' track meet and you get into the final eight and the round for the gold medal. It's nothing like being in position to actually go after that gold."
"The sense of urgency is definitely there on behalf of us. That's why we've been kind of coaching these young guys to be prepared and not take it for granted."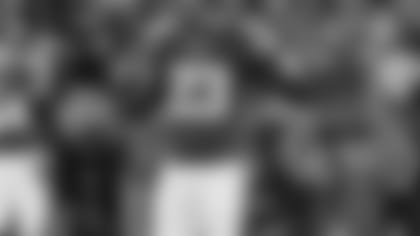 "It's something that everybody wants to be a part of, because the only way you can win a Super Bowl is to play in a playoff game. But just playing in it doesn't mean anything – you play it to win it. At the end of the day, I'm happy to be in this position – winning the North was nice, but I want to win a Super Bowl. The only way we can do it is to win playoff games, and that's something that I haven't done. I've been in seven playoff games now, and I think I've only won one game. My biggest focus is winning the Super Bowl, and the only way I can do that is by being part of a team win on Sunday."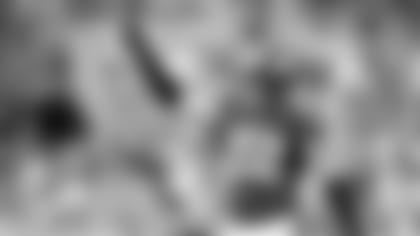 "I was a rookie [the last time the Vikings went to the playoffs], so I just thought that's what you did every year – you just go to the playoffs. That should be your mindset, but I just kind of took it for granted. Having to struggle a little bit and then getting back into the playoffs, it's not our ultimate goal, but it's the first stepping stone."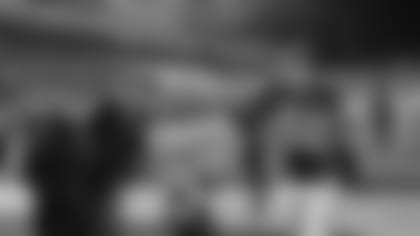 "It's a great feeling. This is what you play for. This is only my fourth opportunity in 10 years, so they're not exactly easy to get. This is a critical time. Our team seems like they're ready to go, and it's obviously a tough challenge this week, but it's the playoffs. My only home game in the playoffs we've won, so I'm hoping to make that a streak this week with number two."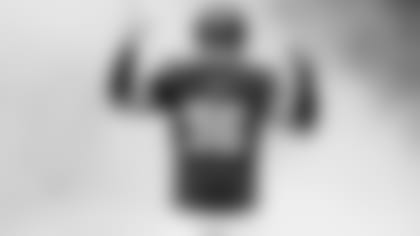 "I've never been a part of a team like this that works as hard as we do. I think our mental attitude of trying to be more physical than our opponent, I think helps us out too. This team is smart. At the end of the day, we understand the things we need to do and we need to do it again this week."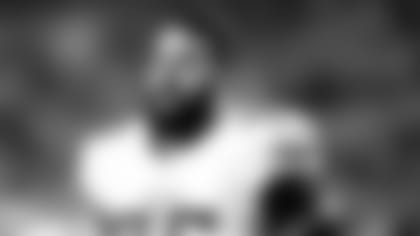 "I think this team, compared to my rookie year (2012), is a lot better. Especially defensively, and at the quarterback position, Teddy [Bridgewater] is playing great right now. I think we have a chance to make a great run, and we start it off with Seattle."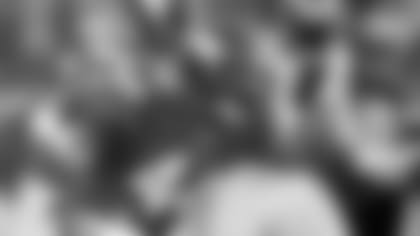 "It's just like every other game, but you have to turn it up a notch. I'm obviously going to just treat it as a game – don't panic, and just play Vikings football."
Q: What has been going through your head as you get ready to play in your first NFL playoff game?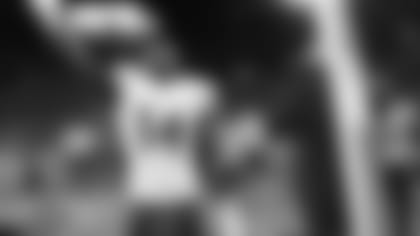 "It's nothing different as far as mindset. You can't really crank it up much more than you already are as far as how you prepare. It gets a lot more serious, but if you prepare the right way each and every week, then it shouldn't be any different."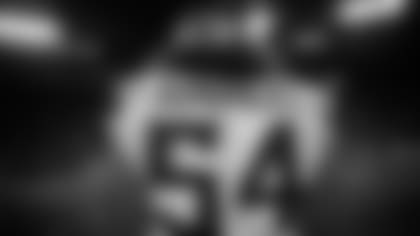 "We just want to keep it rollin', you know? Take every game the same, and don't make the game bigger than it is. Keep doing what we did to get us here. [The rookies] play football, and we all expect to play and perform well."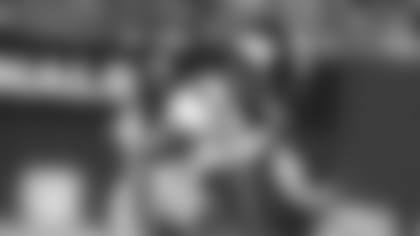 "It feels good, all the hard work and being able to get to this point. For me personally, I think with the journey leading up to this point, it feels good to basically just go off my college career as well, just being on a winning team [now] and finally being able to get some wins and get that feeling. It feels good to be in this position and just try to take advantage […] it's one of those things that you cherish; just looking around the locker room, there are older guys or guys who haven't been in this position for as many years as they've been in the league. It just tells me I may need to appreciate this more, because you never know when the next time will be."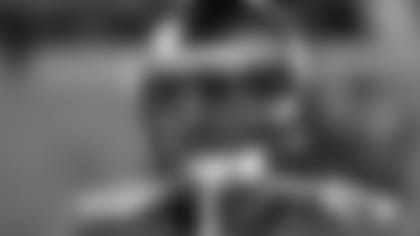 "I approach it as another game. Obviously in the playoffs there is a lot more at stake and stuff like that. It's either win or go home – but I try not to make it bigger than usual. This team has something special."
---
---
"It's a great opportunity – one that I feel like we need to capitalize on so we can keep having some fun. It took three years to get here, and I like the feeling. Hopefully we can keep it up."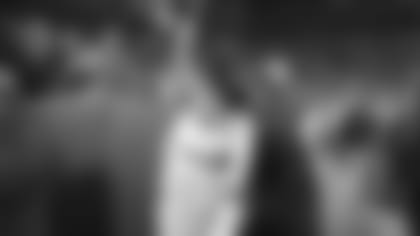 "It's what you work for all year. You start at training camp, and [the postseason] seems so far away, and now that we're this far it seems like training camp was two years ago. This time of the year it's like a whole new season – all bets are off. It's win or go home, now. It's pretty awesome. In college you go to Bowl games, but it's nothing like the NFL playoffs. I'm glad to be a part of it, because these don't come around very often."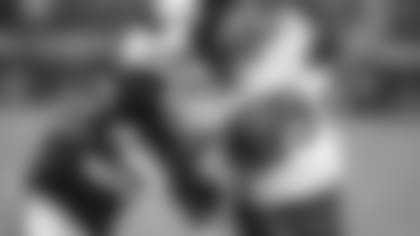 "It's great. The last time I played a playoff game was probably my junior year of high school. It's very exciting. These guys are all telling me it's a different atmosphere, and I'm extremely excited to be able to play in it."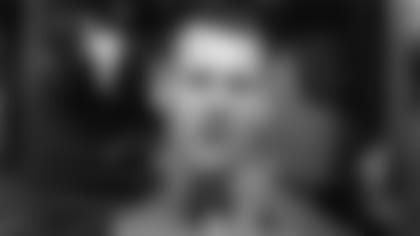 "Over my [nine-season] career, obviously, it's something you want to be part of – punching that ticket for the postseason. Winning the division, it's just giving yourself an opportunity to get to the postseason. Now that we're there, it's the opportunity to win a Lombardi trophy, and that's the ultimate goal […] For me as an individual, being the first time, obviously it's a little special and it feels good to be there, but at the end of the day we have a job to do this week. I have to do my job, and the team has to do its job to get a win."
Q: What advice have you given the rookies who will be playing in their first playoff game?
"We tell [the rookies], 'Just play ball.' I feel like you definitely take it up another level, but you don't really want to do too much different from what got you here. You got here for a reason – playing the way you played. Obviously, you have to be more detailed, hone in on every little thing just a little bit more, but obviously you've been doing something right the whole time. So don't switch it up too much. Be yourself, but pay attention to a little bit more detail."
---
---
"Guys that have been in the league for a little bit will say, 'You know, you're not always guaranteed to get here. It should always be your goal, but things happen in this league, there are a lot of good players, a lot of good teams, and when you get to play in the postseason, you really have to take advantage of it."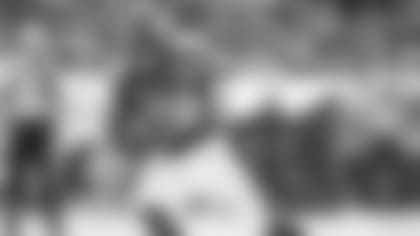 "Live in the moment, don't get to high, and you definitely don't want to be too low. Young guys kind of [took] it for granted in 2009 and 2012. Every play counts."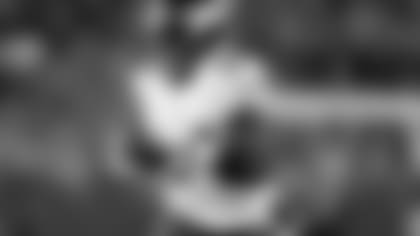 "Stay calm. Stay calm and stay relaxed. I've been the playoffs before, but I try to tell those guys to treat it like a normal game. But the speed is going to look different, you know, guys are out there laying it all out on the line, and guys are playing for the next Sunday. So you definitely have to go out there and you have to be more relaxed, but at the same time you have to be upbeat and ready to roll."
---
---
"I just try to explain to [the rookies], they will be ramped up, every play's going to be just exemplified, there's going to be so much more in-depth conversation about every play, good or bad. I just think for them to know that, yes, the game's going to be picked up, it's going to be a little quicker, but you're going to fall into it right away. The first couple plays, you get your feet wet, and it's just like a normal game. Once you get going, it's just football. They'll be fine."