Unsurprisingly, Minnesota's pair of games against Green Bay — its biggest division rival — created the most buzz on Twitter.
Spredfast, a social media management company, measured the popularity of tweets that included both team names in the initial two hours after the schedule was announced.
Of the 1,710 total tweets, people mentioned "Vikings and Packers" together 835 times, accounting for 48.8 percent of the mentions.
The unveiling of U.S. Bank Stadium and a late-season clash at Lambeau Field likely helped elevate the numbers. 
The Vikings will open U.S. Bank Stadium by hosting the Packers on Sunday Night Football in Week 2 on Sept. 18. 
The Vikings and Lions generated 456 total mentions, or 26.7 percent of the interactions.
Minnesota will host the Lions in Week 9 on Nov. 6 before traveling to Detroitfor a Thanksgiving tilt on Nov. 24.
The third-most mentions included Washington at almost 20 percent. The Vikings travel to the nation's capital in Week 10 on Nov. 13.
Minnesota's fourth scheduled prime time game of the season, a Week 13 matchup against the Cowboys on Thursday Night Football, was the fourth-most talked about game as it garnered more than 17 percent of mentions.
The Vikings second-to-last home game rounded out the top five at almost 16 percent. Minnesota plays host to the Colts in Week 15 on Dec. 18.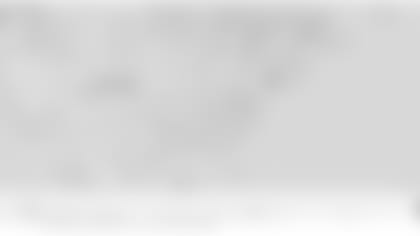 The above map shows the hot spots where people around the country were mentioning the Vikings and their opponents on Twitter.
A large number of fans on the East Coast mentioned the purple and gold, while Minneapolis and cities of its NFC North rivals were also prominent.