In an effort to address the needs of impoverished Holocaust survivors living in the United States, Vikings Owner/President and veteran philanthropist Mark Wilf has been appointed by the Jewish Federations of North America (JFNA) to lead a new initiative that will "assess and communicate the needs of the Holocaust survivor programs" and bridge budget shortfalls of those programs. Wilf is a longtime supporter of the Jewish community, and his family is among the largest financial supporters of Yad Vashem, the Holocaust memorial museum in Israel.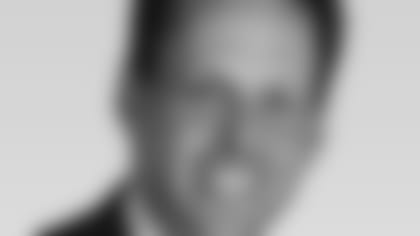 "Chairing this effort is a tremendous privilege," said Wilf. "It is up to us to honor the living, the survivors of the Shoah, who enhanced the American Jewish community with their spirit and determination and continue to teach us the most valuable lessons about humanity.  As we honor the memory every day of the six million who perished, we must also honor the survivors."
Of the approximately 120,000 Holocaust survivors currently in the United States, it is estimated that about a quarter (mostly survivors from the former Soviet Union) are living at or below the federal poverty line, placing them at risk of isolation and potentially traumatic institutionalization.  In order to remain in their homes and communities, Holocaust survivors need home health care, assistance with transportation, help paying medical and dental bills, and rental assistance or affordable housing.
"Ensuring that Holocaust survivors have their physical, financial, and emotional needs addressed is a top priority and an attainable goal," said Jerry Silverman, president and CEO, The Jewish Federations of North America.
The Jewish Federations of North America, which works closely with the Association of Jewish Family & Children's Agencies and the Holocaust survivors they serve, is dedicated to working with Congress, the White House and nonprofit organizations to ensure that Holocaust survivors get the support and care they need to live in their communities with comfort and security.
Wilf, a former president of the historic Jewish Federation of Central NJ, is a vice chair of the board of trustees of JFNA and currently serves on the executive board of the Jewish Federation of Greater MetroWest NJ. Along with his ownership of the Vikings, Wilf is a principal in Garden Homes Development, the family's real estate business.