Plastic dragons landed on a desk in the middle of the third floor of Twin Cities Orthopedics Performance Center.
A nice, but standard-issue office chair became the Iron Throne with help of some tin foil and imagination.
It was April 2019, and colleagues knew the perfect way to celebrate the birthday of the "Mother of Legends."
They catered to Deb Jones' enthusiasm for Game of Thrones as the epic series was just weeks from its final episode. The "Mother of Legends" moniker was inspired by heroine Daenerys Targaryen, the "Mother of Dragons," and Jones' role as Senior Manager of Alumni Affairs.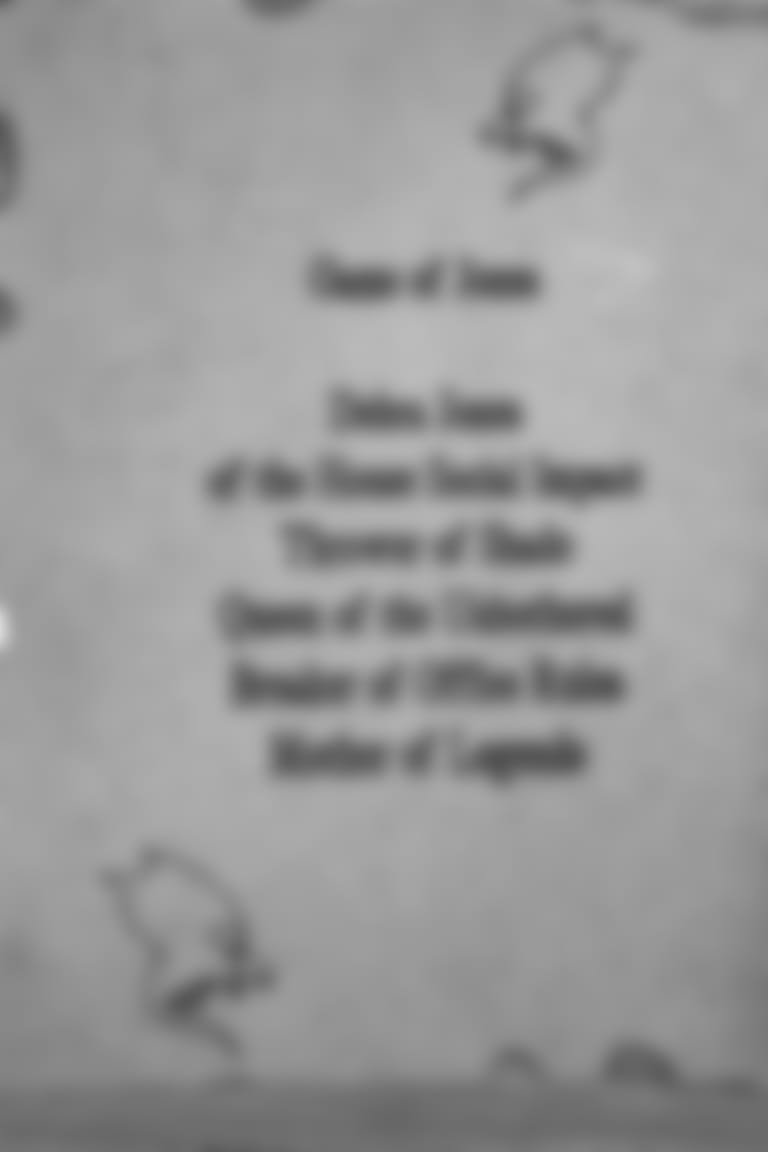 Jones and dozens of Vikings employees received permission to watch the finale together in the theater-style Vikings team meeting room last May. Some had unpacked each episode with Jones since the early days. Others were newer additions to the series and group.
Jones loved the bonding opportunity the show provided with coworkers like Manager of Special Events C.J. Rugh and eventually Brett Taber, who is now Vikings Executive Director of Social Impact.
Rugh remembers being surprised that Jones watched it and then loved her idea for staff to watch an episode in the Stadium Preview Center after missing the live airing that conflicted with a preseason game.
"There's something about that era and that time that has always been interesting to me," Jones explained. "Those are the things that intrigued me. In my opinion, the very last episode, they did the best they could, but I thought it was too rushed."
— Spoiler Alert in next paragraph —
"Some of it was like, 'Did you really do that? You didn't have to do that.' Like when Cersei is walking down the stairs at the end, there's this big fight going on, and she slips through everything just to die with the whole building coming down. I thought it should have been more dramatic. She inflicted a lot of pain."
In addition to the plot twists, Jones loved the camaraderie that the show forged, but she's not eager to invest as deeply in another show.
"I thought it was fun," Jones said, "but I decided I would never get involved in another series like that again. It was draining at times."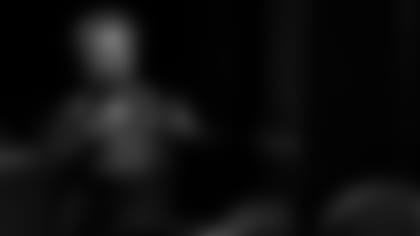 Jones retired earlier this month, capping 30 years with the Vikings organization. A grand finale with coworkers is currently on hold because the Vikings office has been closed since mid-March because of COVID-19.
Colleagues look forward to providing a proper and fond farewell.
Instead of re-watching Game of Thrones with her increased free time, Jones plans to honor her late father, Booker, by diving into some yardwork projects, continuing to connect with her mother, Ernestine, and spending more time with her husband, Clarence.
"My father groomed his lawn really well," Jones explained. "I haven't had the time to do that. My lawn is horrific. I'm trying to get some things lined up so I can get out in my yard and do some landscaping. I want to do some remodeling."
Jones has had to adjust from visiting her mother three times weekly at her residential care facility to relying on FaceTime conversations with help from the staff.
"My mother has Alzheimer's, but when I talk to her, she's amazing," Jones said. "I told her that I retired, and the first thing she asked me is, 'How much money we going to get?' I was like, 'Seriously? You've been acting like you have Alzheimer's, and I'm starting to doubt this.'
"It's her laughter that really keeps me going," Jones continued. "I miss going over and doing the things I would do to help her, but I understand because I don't want her to be sick."
Jones also has helped her church, St. Alban's, work on a strategy that follows guidelines and allows for a gradual reopening.
"We found out that some members of the congregation had friends outside of the country, and they've been tuning in faithfully [online] as well," Jones said. "We've carried Bible study now through a video online. People are staying connected that way. We have some that have a prayer service at noon everyday on a conference call."
Jones' official tenure with the Vikings began in 1990, but her connection to the team goes much further back to the era of the Purple People Eaters, Chuck Foreman and Sammy White.
"I can hear my father calling out some of those names," said Jones, revisiting time spent with her parents and two brothers huddled around a heavy wooden console television.
"I was the remote control because I was the youngest," Jones laughed. "When I wanted to watch TV, we watched football."
After graduating from the Minnesota School of Business and taking additional classes, Jones applied for positions with Vikings public relations and in the team's personnel department. She was offered both positions and picked PR, a decision she is grateful to have made, even if she didn't envision being with the organization for three decades.
"I know that I would not have enjoyed [the personnel job]. It was more administrative work," Jones said. "With PR, there was more interaction. I interacted with the fans, with the media."
In addition to seeing those same names proliferate the media guide, Jones began working directly with eventual Pro Football Hall of Famers Chris Doleman, Cris Carter, Randall McDaniel and Gary Zimmerman in her first NFL season.
"I remember for sure the first time I met Chris Doleman," Jones said of boisterous Legend who tragically passed away in January after battling brain cancer for more than two years. "He was very verbal, just wanted to talk my ear off. He looked across the table at me and said, 'You'd never date an NFL player.' I said, 'That's right. I never would.' I thought, 'Really, how bold of you to even ask me that?'
"I met Cris when he first came to Minnesota," Jones added. "He was really into football, really focused on becoming a better player. He was very into having his family settled and those types of things because his life was really changing at that time."
Jones said McDaniel was quite the prankster along with the likes of Mike Morris and Dave Huffman.
"The offensive line took [Huffman's] locker and put it out on the field at Winter Park and rigged up a hose so he would have to shower out there. Dave Huffman actually took off his clothes and showered out there. It was hilarious. I heard about what was going on, and they said, 'You can't look,' cause he had no clothes on. Right under the goal post."
Jones worked on fan-outreach initiatives during her time in public relations before shifting to special events and eventually defining a role in the Vikings Legends program. The initiative has grown the past several years to encompass organized community appearances and special events like some Ring of Honor induction ceremonies that have been open to the public.
She attended the Hall of Fame enshrinements of McDaniel, Randle, Doleman, Carter, Mick Tingelhoff and Randy Moss, helping with festivities in Canton, Ohio.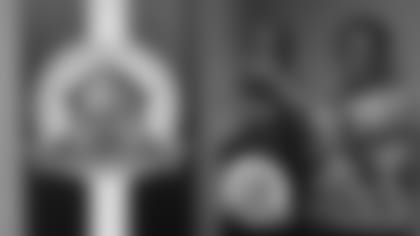 "Those are just special, special times," said Jones, explaining that the visitors to Tingelhoff's after-party on the Hall of Fame campus included Dan Marino.
"Everyone's party was unique for them and a little different, but when those parties were on the Hall of Fame grounds, you really got to interact and see the Legends from other teams," Jones said. "There were quite a few who came by for Mick Tingelhoff because it took a while for him to get in. They just remembered him and respected him and made it a point to come by."
Jones' care for former Vikings players wasn't limited to "Gold Jackets" — a nickname for Hall of Famers — or with the 25 individuals presented Purple Jackets for their induction to the Vikings Ring of Honor.
Safety John Harris played three seasons (1986-88) for the Vikings and sourced one of Jones' favorite stories that he shared during a Legends Weekend. Jones had invited Harris to return to Minnesota multiple times, and when he did, he relayed his memory from joining the Vikings after eight successful seasons in Seattle.
"He told this story that there was this 'little kid' who came to pick him up at the airport, and come to find out it was Pete Carroll," Jones said.
Carroll coached Vikings defensive backs from 1985-89 before eventually becoming head coach of Harris' first team in 2010.
Jones said kicker Fuad Reveiz is "one of the nicest men I ever met," and mentioned John Henderson and Bob Lurtsema provided helpful information regarding efforts that the Lions and Giants had launched for their alumni.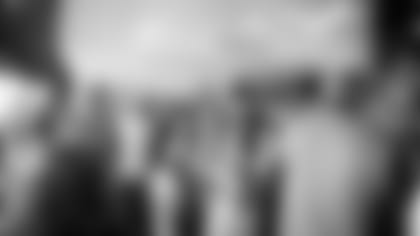 Alumni Affairs Coordinator Tracy McDonald has worked directly with Jones for the past several years as the Vikings Legends program has expanded its footprint. More than 100 former players have attended annual Legends Weekends each fall for the past several years. Last year, the weekend had the biggest turnout yet and overlapped with a special 50th anniversary celebration of the 1969 team that won the NFL Championship and made the franchise's first Super Bowl appearance.
"It has been a pleasure working with Deb the past few years," McDonald said. "We have experienced many happy memories such as Hall of Fame and Ring of Honor inductions but also sad experiences such as the passing of Legends. Deb has been a wonderful friend and a great mentor. The Legends and I will miss her dearly, but I wish her and Clarence all the best."
The desks of Jones and McDonald at TCO Performance Center form a quadrant with the desks of Community Relations Coordinator Quinn Adams and Community Relations Manager Logan Johnson.
Johnson described Jones as "one of my favorite people in the organization" because of all the impactful work and non-work conversations.
"She's a very good representation of what you would hope your career would look like and how she has gone from so many different roles in the organization and seeing things change so much, so the perspective she brings is so unique," Johnson said. "That's something that we're definitely going to miss, not only workwise, but on an everyday basis."
Johnson said the memory that will stand out the strongest is how much Jones "meant to the Legends," which he said was on full display this past September.
He and Adams were assisting Doleman's exit from the stadium after the game. As Doleman was getting into a car, he looked at Jones and said, "When are we coming back?"
"Things were not easy for him at that point, but he cared so much about being with everyone, and it had so much to do with Deb, too," Johnson said. "You could just tell the impact that she had on him and her attention and being intentional about making things as easy as possible. That really stuck with me, 'Deb, these guys love you. It's because of the care you have for them.'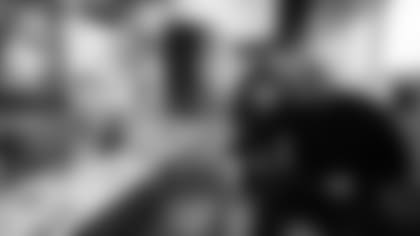 The final Legends Weekend for Doleman was not his last trip to Minnesota. Doleman returned in October to attend the Ring of Honor induction of his former teammate Steve Jordan.
Source of Honest Mentorship
The size of the Vikings staff and scope of events have grown during Jones' tenure. Jones has provided memorable welcomes to newcomers along the way, providing perspective and mentorship.
Rugh, the earliest Game of Thrones co-critic with Jones, thought back to 2008 when he was an intern working his first event, a cookout for employees, players and families near the team's former Winter Park headquarters.
"Deb was in charge of putting the event on, so she lined up the catering, musical entertainment, a petting zoo and pontoon rides around the lake," Rugh recalled. "Since I had literally just started, maybe two weeks before the cookout, I didn't have a large role to play but my one job was to make sure to get the speakers set up so we could have an iPod play when the live music was done.
"I got everything set up just as people were starting to arrive, and Deb came up to me with the iPod and told me to play some music until the band was ready," Rugh continued. "It turns out I had the wrong adapter cord so the iPod wouldn't work."
Rugh described receiving a "strong piece" of Jones' mind for the bungle. He scurried to a store to purchase the correct cord and returned as a drizzle began falling.
"As I was plugging in the iPod to turn on background music (finally), Deb walked up to me laughing and said not to worry about it," Rugh recalled. "The band was here, and everybody was inside anyway. I'm pretty sure she hasn't apologized to me, but we have a good laugh about it still.
"Since that day, Deb has become a close friend of mine and was somebody I would consider a mentor within the organization," Rugh added. "We got to travel together, plan events together and talk a lot of Game of Thrones together. I'll cherish the times I got to spend with her, and I still hope to give her a hard time even though she's retired now."
Eight years later, Jones welcomed Foundation Programs Coordinator Monterae Carter on her first day.
"Working with Deb has been amazing for me," Carter said. "My very first day, she welcomed me with open arms and solid belly laughs, and that's continued through my whole employment with the Vikings. It's definitely going to be hard without her and seeing that empty space at her desk for a bit. I'm just so used to her being a part of the Vikings. That's what it means to work there for me, to meet with her and get her mentorship."
Carter said Jones has been a "constant" mentor, providing insightful guidance.
"Deb is always 100-percent honest, which is a rare and underappreciated quality in a colleague," Carter said. "I could always go to her with any type of idea and she would shoot me straight on if it was a good idea, if I was being too sensitive, anything like that, she would give me an honest response. Something else that really stands out to me is her care for everyone around her.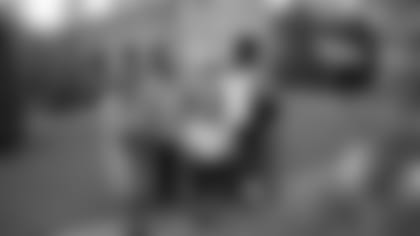 Carter said she was "super impressed" in her first year in seeing the work of Jones and McDonald for the Legends program. In addition to the reunion events, the program also has been instrumental in keeping former players of all eras connected with the community and a Black History Month content series.
"It's really grown in a great way for the former players, that now they have such an appreciation for the organization again," Carter said. "They're willing to come back and spend time, and Deb has created an environment for them to do that."
Although so much of her career has involved planning events and content for the Legends Newsletter, it's the unscripted moments that Jones might miss the most.
"I enjoyed sitting around the table, discussing our Legends Newsletter, what we were going to put into it and going with the best thing for that," Jones said. "I'm going to miss sitting around and having that creative conversation about game day and Legends Weekend and how it's all going to play out. I like that collaboration.
"Just walking through the hallway, seeing somebody and saying hello and sharing a smile," Jones added. "Sometimes it's at lunch, just talking smack with coworkers. During the season, I often would eat at my desk, but it's that interaction that you have day to day, I will miss that."