The Vikings revved their running game Sunday against a Texans squad that has struggled to corral opponents.
Minnesota totaled 162 yards on 40 attempts and three scores on the ground by utilizing the perimeter for a significant part of a 31-23 victory.
Dalvin Cook led the Vikings with 27 attempts for 130 yards and two scores.
According to Next Gen Stats, Cook rushed outside the tackles 17 times for 91 yards and a score, and 15 of Alexander Mattison's 17 yards were gained on runs outside the tackles.
Cook's average of 4.8 yards per carry was impressive, considering it wasn't inflated by a run longer than 15 yards. As the carry chart below shows, Cook wasn't tackled for a loss on any of his 27 carries.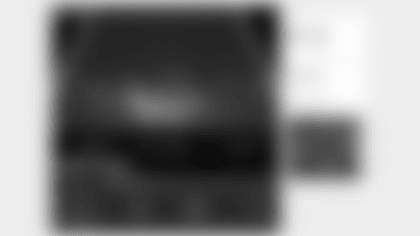 Three of the Texans starting four linebackers are listed at 257 pounds or more, so Minnesota wanted to get Houston's large linebackers lumbering sideways instead of enabling them to play downhill.
Houston's Zach Cunningham (6-foot-3, 238 pounds) is the rangiest of the bunch. He's joined by Bernardrick McKinney (6-4, 257), Whitney Mercilus (6-4, 258) and Brennan Scarlett (6-4, 263).
"It's probably the biggest linebackers core I've seen," Cook said after Sunday's game. "We knew if we got those guys running sideways and used our speed to get on the edge and then get on the corners with receivers making good blocks, then we could get some yardage out there. We knew what we were getting into, we knew what type of atmosphere we were getting into with those guys, and I think we did a great job, and [Offensive Coordinator Gary Kubiak] did a great job of calling those."
Kubiak, a Houston native who grew up about 5 miles from NRG Stadium (and its Astrodome predecessor) told "Voice of the Vikings" Paul Allen on Monday's episode of 9 to Noon that the perimeter plan was "because of some of the things they were doing."
"We needed to stay committed to running the ball. It was good, but it sure as hell wasn't easy," Kubiak said. "We battled all day, and we made some big plays in the pass game. We got the ball down the field and those types of things. There was a little bit to that, but at the same time, it was probably more about how we were being played."
The Vikings used pre-snap motions on multiple plays to get the Texans to show their hand on whether they were in man or zone defense and incorporated a bit of trickery early to get other players to the edge. Receiver Adam Thielen recorded a gain of 8 on a reverse, and Kirk Cousins gained 5 to convert a fourth-and-2 with a designed run.
Here's another look at those runs by Thielen and Cousins.
Q1, 1:07 remaining — First-and-10 at the Houston 35
Minnesota has just gotten the ball in prime territory after Mike Boone forced a fumble by punt returner DeAndre Carter that was recovered by Dan Chisena.
Minnesota opens the series with 21 personnel (Cook, fullback C.J. Ham and tight end Tyler Conklin). The Vikings line Conklin out wide before motioning him inside of Thielen before the snap.
Cousins takes the snap and fakes a handoff to Cook, who heads toward Conklin, commanding attention from Cunningham. McKinney is able to adjust and begin pursuit, eluding a block by right guard Dru Samia.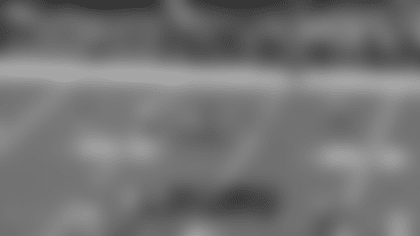 Ham, however, delivers a cut-block on McKinney that allows Thielen to get to the corner and accelerate before he is slowed by cornerback Bradley Roby. Scarlett, who began the play on the line of scrimmage, is able to catch Thielen from behind after the gain of 8.
Q2, 5:15 remaining — Fourth-and-2 at the Houston 30
The Vikings have 11 personnel in the game with Cook at running back, Kyle Rudolph at tight end and receiver Justin Jefferson, Chad Beebe and Thielen in the game.
Minnesota lines up Cook as a wide out and sees Cunningham matched against him. Every other Vikings player (and consequently every other Texans player) is tight between the numbers.
Cousins motions Cook before the snap, and Cunningham tracks him across the field, leaving Jefferson with the opportunity to block cornerback Vernon Hargreaves III on the edge and Beebe (5-10, 183 pounds) the task of Mercilus.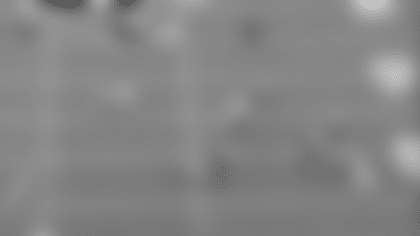 Left tackle Riley Reiff then pulls around those two blocks and cuts safety Justin Reid, allowing Cousins ample room to pick up the first down.
"We got the look we wanted, so that play had the right look and that's largely why it worked. I think we did a great job blocking it," Cousins said. "I think Chad Beebe had to block someone about three times his size and he held up well, and that's what allowed me to get to the edge and get the first down."
Cook scored his second touchdown five plays later for a 17-6 halftime lead.