MINNEAPOLIS — Tim Mahoney was out running errands Sunday morning, trying to decide where he was going to watch Super Bowl LII.
When the Edina resident returned home, his wife had news for the surprise of a lifetime for him.
"We got a call at last minute from friends of ours that had two extra tickets," Mahoney said. "Who wouldn't want to go to the Super Bowl?
"I never thought I'd go to one … there's no way we're not going to come to a Super Bowl game. What are the chances you'll go to a Super Bowl game? Few and far between, so we'll take it," Mahoney added. "We were deciding if we were going to go to a friends' house and watch the game and eat chili and all of the sudden we got the call."
On a night when the Patriots and Eagles took over U.S. Bank Stadium, there was still a strong amount of Purple Pride in the stands as Vikings fans showed up to the once-in-a-lifetime event.
Bonnie Brown became a Vikings fan in 1970 when she wrote a book report on Fran Tarkenton during her freshman year in high school in Phoenix. Brown got an A on the project, and had bled Purple ever since.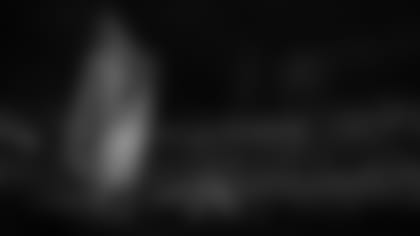 The Massachusetts resident drove 20 hours earlier in the week to make it to the game, and Brown said she still felt a sense of pride after Minnesota's run to the NFC Championship.
Brown looked the part as she was wearing a purple crown along with a sash that read 'Vikings Queen.'
Fellow Vikings fan Ryan Davis sported a Vikings hat as he walked around the upper stadium concourse two hours before the game.
Davis said he wasn't about to pass up a chance to attend football's biggest stage, even if his hometown team wasn't in it.
"I was born and raised here," Davis said. "I was at the '98 NFC Championship, and the (2009 NFC title game against the) Saints and I was at the game against the Saints in the playoffs this year.
"It's bittersweet but it's fun to be here and it's a real festive mood," Davis said.
Vikings fans dotted the pregame scene as fan-favorite jerseys such as Jared Allen, Teddy Bridgewater, Cris Carter, Stefon Diggs, Chad Greenway, Robert Smith and Adam Thielen could easily be spotted. Alan Page was also honored in the first quarter as he was recognized for his Hall of Fame career and recent Lifetime Achievement Award from the Fritz Pollard Alliance.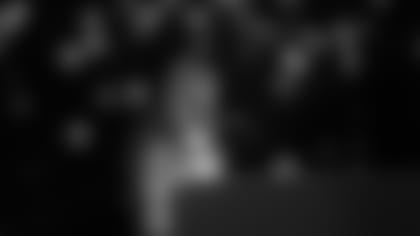 But there was one name who stood out among the rest as No. 84 in Purple was out in full force to celebrate Randy Moss' induction into the Hall of Fame.
Moss was introduced with his fellow Hall of Famers after the opening drive of the game and received a raucous cheer from the sellout crowd.
"He's in the Hall of Fame, baby," Mahoney said. "He was unbelievable and explosive, and any time the ball came his way, you knew he was going to come down with it."
Although Vikings fans admitted it was bittersweet that their favorite team missed out on a chance to be the first team to play a Super Bowl in its home stadium.
But Minnesotans felt proud of the show their home state put on during the week as Super Bowl hosts. Whether it was outdoor activities or welcoming opposing fans at the Mall of America, locals felt Minnesota went above and beyond.
"Talking to all sorts of people from out of town, yeah we got the cold and snow, but I think that's wonderful because you get the full Minnesota experience," former Vikings center Matt Birk told Vikings.com on Saturday. "Everybody you talk to say, 'Boy, the people are nice.' That's our identity as Minnesotans, right? I'm glad that that's coming through.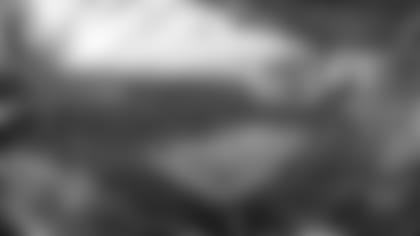 "Everyone did a great job," Birk added. "And I think Minnesota put its best foot forward."
Davis and Mahoney agreed.
"I spent most of the day walking around the city but I think they've done an amazing job," Davis said. "It's obviously one of the colder days but there are plenty of places to warm up.
"But there are people everywhere and everyone has been very complimentary," Davis added.
Added Mahoney: "Minneapolis and St. Paul and Minnesota should be very proud. The Vikings have done a great job."
The Vikings and Minnesota will pass the Super Bowl torch to Atlanta on Monday morning.
And while the Vikings were unable to break their 41-year Super Bowl drought and capture the franchise's first title along the way, Vikings fans weren't about to miss an extravaganza while repping their team at the same time.
"I'm sad we're not in it, but as you can tell, I'm still in my colors," Brown said. "I'm a true, true Viking win or lose and whether we're in it or not in it."