EDEN PRAIRIE, Minn. –Typically, a trip south for Minnesotans in February is a welcomed vacation. For Chris and Joelene Calvert, however, a phone call while at a business convention in Florida rattled their world.
"At first they wouldn't tell me what was going on," Joelene said about receiving a call from an Elk River, Minnesota deputy. "They were trying to make sure that nobody was in the house."
While Chris called their children's school to make sure that everything was OK with their 9-year-old son and 5-year-old daughter, Joelene fielded a message from a neighbor, who told her that the Calverts' house was on fire. After speaking with the Sheriff shortly after, Joelene was told their home was lost completely to the flames.
Ryan Fors – whose company has been a longtime client of Joelene's business, FastSigns – heard about the fire and knew he wanted to help support the family in any way he could.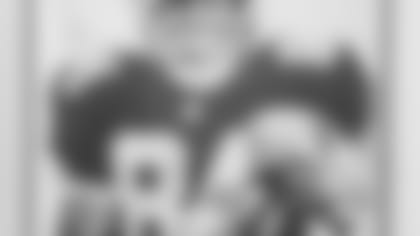 "We all heard about the situation at work," Fors said. "I just felt terrible and couldn't imagine what [losing a home] would be like. Plus, Joelene has always been more than helpful to us and willing to drop everything and make something happen for us, so it was an easy thing to do."
Fors is a local graphic design artist, and his **website*** *showcases artwork that focuses largely on Minnesota sports teams and athletes.
"I enjoy painting athletes that I like personally," Fors said. "I like to paint images from memorable games or plays/players that excited me through the season. And I just happen to be a huge Vikings, Wolves, Twins and Wild fan. My work is a mixed media of spray paint, acrylic and water colors."
Some of Fors' most popular pieces feature Vikings greats like Hall of Famer John Randle or former wide receiver Randy Moss. Fors' collection also includes players from current Minnesota rosters, such as Timberwolves forward Andrew Wiggins, Wild wing Zach Parise and Vikings quarterback Teddy Bridgewater.
When Fors heard that the corporate office for FastSigns had set up a **GoFundMe account** on the Calverts' behalf, he began advertising on social media that any sales he made that week would go directly to helping Joelene and her family get back on her feet.
"I've known him for years professionally, and I've always been impressed with his work ethic and his creativity," Joelene said of Fors. "He's very creative, he's very talented and he has a great heart. For someone I don't know on a real personal level to do that for us [is incredible]."
In just a few days, Fors sold eight prints and two larger canvases and was able to give a generous donation to the GoFundMe account.
Lindsay Reed and her husband purchased one of Fors' prints as a surprise for their 8-year-old son, who's already a full-fledged Minnesota sports fan. Reed said she liked that Fors' artwork is something different and unique from what she is used to seeing.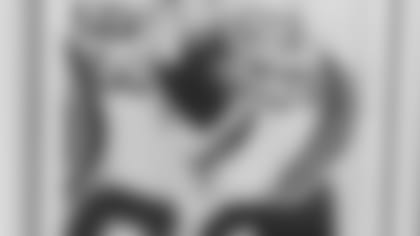 "We liked that Ryan was a local artist and was donating his proceeds to a family in need," Reed said. "We love giving back and helping others, so it was great knowing that our purchase was going to help someone else."
While Chris and Joelene attended the convention in Florida, their children were staying with family friends back in Minnesota. Joelene said it was difficult to be away from them at the time of the fire. She and Chris talked to their children via Skype to avoid them hearing about the fire from neighbors or classmates.
"We got questions about certain stuffed animals," Joelene said. "My son just joined Boy Scouts and had built a pinewood derby car that he won a couple of trophies with. He was asking about that stuff."
Despite such a major loss and saying goodbye to sentimental items, the Calverts are focusing on the positives of the situation. Namely, no one – including the family's two dogs – were home at the time of the fire.
"It's our house, but it's just stuff," Joelene told her kids. "Everybody's safe, and we have a lot to be thankful for."
While Ryan maintained efforts in Minnesota, the Calverts received support from an overwhelming number of people, including fellow convention attendees. Hundreds of people were told about the accident through an announcement given after Joelene accepted a corporate award on stage.
"It's almost impossible to describe the emotional train that we were on over those 24 hours," Joelene said. "We were instantly flooded with condolences, hugs, people who walked up and handed us cash. They said things like, 'We're so sorry to hear about your home. Use this to buy toys for your kids.' "
Joelene said the outpouring of support, both financially and emotionally, has reassured her sense of humanity and given her family the help needed to get back on its feet and begin building a new home.
"There's a big light at the end of the tunnel knowing the kind of big support we have behind us," Joelene said.
While Fors was just one of many to rally behind the Calverts, his gesture of generosity spoke volumes to Joelene, who is looking forward to a chance to express her gratitude.
"I haven't even had a chance to email him and say thank you," Joeleen said. "But that time will come, and I hope he realizes how much this means to us."