Vikings running back Ameer Abdullah doesn't take the right to vote for granted.
An Alabama native, Abdullah has heard first-hand stories about his father's experience at the Selma-to-Montgomery marches in 1965. The trio of marches were organized by peaceful activists as a demonstration of the Black community's desire to exercise their constitutional right to vote.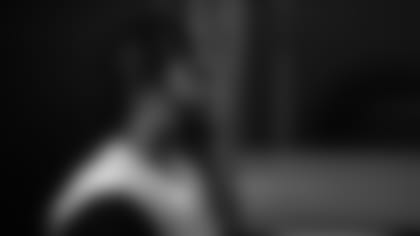 "The privilege to vote is very important to my family," Abdullah said. "I grew up in a community with a lot of people who grew up through the Civil Rights era. We were fortunate to have great examples [of] people who exercised their right to vote and really educated themselves thoroughly on the process."
Vikings linebacker Anthony Barr also emphasized the history of voting rights.
"Voting is important because it wasn't always a right that people of color had. It's something that was earned and fought for over a very long period of time," Barr said. "To finally have that opportunity and [as] a citizen of the United States, it's your civil duty to go and vote and have your voice heard.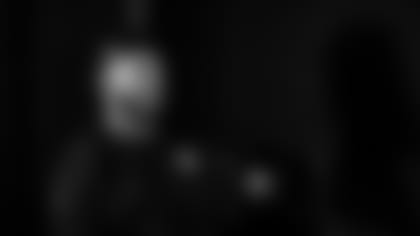 "I think that's the best way that we can create true and sustainable change," Barr added. "Even though the results may not be what you want, at least you are performing that duty and going out there and trying to do the right thing by voting and letting your voice be heard."
Abdullah, 27, is readying to vote in his third Presidential election. He encouraged research of the political platforms, candidates and issues at the local and national levels.
"It's important to educate yourself, figure out what makes the most sense to you, because our society is very dynamic and is constantly changing," he added. "The only thing that's constant is change."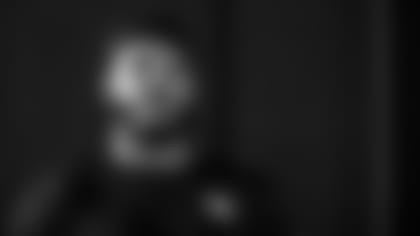 Barr acknowledged that the 2020 U.S. President Election will be the first in which he votes – and the 28-year-old hopes that other young people won't follow his example but rather exercise their right as soon as they're legally able.
"Being older and a little removed from my ignorance as a younger adult, I understand the importance of it now," Barr said. "This is a time for growth. Not only for myself but for the country. Hopefully I can inspire somebody to go out and vote this year."
Fellow linebacker Eric Kendricks, 28, also said his perspective on voting has evolved over the years. He noted that he didn't quite grasp the weightiness of the responsibility at age 18.
"But now as I get older, I realize what my ancestors went through … and how important the right is," he said. "So now I take it a lot more serious and try to be involved in my local elections as well as my presidential elections.
"It's my right as a citizen of the United States," Kendricks later added. "And if I'm going to be having an opinion on issues, having a conversation with some of my friends and peers about issues that we're having or things that are going on in the country, I've got to vote and make sure I'm not being hypocritical."
This season, teams across the NFL held mandatory "NFL Votes" informational sessions for players, coaches and staff members. Clubs were able to partner with one of three nonprofit, nonpartisan organizations (I Am a Voter, RISE to Vote and Rock the Vote) for the sessions.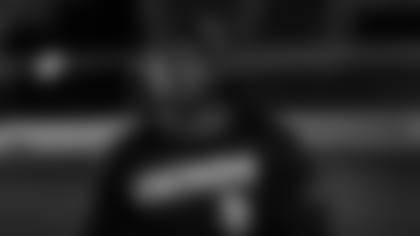 Vikings second-year running back Alexander Mattison, 22, recognized the value and appreciated the league's prioritization of the matter.
"I think it was extremely important," Mattison said. "I knew a lot of [the information] simply because I come from a family where that was kind of [emphasized], but some of my teammates really didn't know [how] to register to vote and where you vote and how the voting process went.
"I think it was really important for us to do as a team," he added.
Abdullah, Barr, Kendricks and Mattison all are part of the Vikings Social Justice Committee, which launched in 2018.
As the group – and the team as a whole – has committed to "Be the Change" and together work toward a positive shift in society, teammates understand that voting truly provides a voice to each and every individual who fills out a ballot.
"I think voting is important within my community – especially within the African American community right now, because there have been a lot of bills in place for years that have systematically [set] us back," Abdullah said. "There's a lot of things I think it's time for us to revisit, to challenge in terms of its relevancy to us today, and it takes voting to change those things. We can discuss them, we can be upset as much as we want, but true change only comes when you put your pen to paper – or electronically, or however it's going to happen this year."
Added Kendricks: "Oftentimes people feel like their vote doesn't count, that it just gets lost in the slew of things … but it does matter. Your vote counts. You've got to go in there, make sure you register and just get it done."