Gentle waves lapped against the sandy shore.
If one didn't know the history of the place, it would be hard for the ears to relay anything but a serene scene.
Visual cues — like pillbox bunkers and barbed wire — remain and remind of the location's position in history as a spot that turned the tide in World War II.
Five visitors last November knew the history of the beaches of Normandy, France, because when the Allied Forces landed there 76 years ago on June 6, 1944, the men were serving or training in the United States Armed Forces.
Fred Apfelbacher, Donald J. Halverson, Robert Holmstrom, James R. Rasmussen and William T. Patten embarked on an unprecedented Hy-Vee Veterans Voyage for the 75th anniversary of D-Day. The experience was organized by The Greatest Generations Foundation and made possible by a partnership between Hy-Vee and the Minnesota Vikings.
Apfelbacher and Halverson served in the United States Army. Holmstrom, Rasmussen and Patten served in the U.S. Army Air Forces, the precursor to the Department of the Air Force, which was established in 1947.
Apfelbacher, Halverson, Holmstrom and Patten were able to attend a Vikings practice at Twin Cities Orthopedics Performance Center before traveling to England and France.
The heroes were welcomed by Vikings Head Coach Mike Zimmer, and Patten broke down the team's final huddle of the week, saying, "Vikings on 1, 2, 3."
The team followed, leading the man who will turn 102 on June 14 (the 245th anniversary of the founding of the U.S. Armed Forces) to exclaim, "Wow!"
It was merely the beginning of a deeply emotional experience during which the veterans received appreciation at every stop along the way.
"I thank Hy-Vee for the possibility of going because the French people really loved us for what we did and how we helped them," said Holmstrom, who has received a Medal of Honor and Croix de Guerre from France and was knighted. "I thank them so much for the opportunity to go back over there. I never thought that would happen and I would see all of the places I flew over."
A videographer from Vikings Entertainment Network accompanied the group on the trip to Europe that included visiting the U.S. Embassy in Great Britain, the Churchill War Rooms, the 100th Bomb Group Memorial Museum and the beaches of Normandy.
"You knew it was going to be tough for the ones that hit the water," Apfelbacher said. "They had that beachhead pretty well covered with pillboxes and machine guns. I feel like I'm the luckiest man to be here. I should have died many times.
"It's hard to believe that man shoots one another," Apfelbacher later said during a museum tour.
The veterans visited cemeteries in England and France where headstones of fallen American soldiers stand in a unified somberness.
"I'm honored to be here," Halverson said. "I'm thinking about the guys that landed here years ago. So many guys didn't make it."
Patten added: "Every day was a possibility of not coming home. Fortunately, I did."
After the trip, all five heroes attended the Vikings-Broncos game at which they were honored during an impactful Salute to Service halftime program. The men watched from the Vikings entry tunnel as the team rallied from a 16-point deficit to a 27-23 win.
The following segments are stories of the heroic service by the veterans: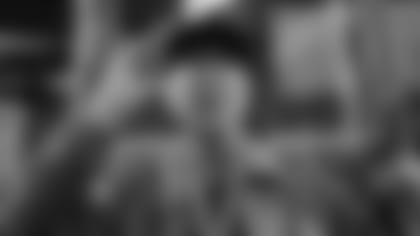 Holmstrom's interest in flying was sparked during his youth on the east side of St. Paul. He'd look down from the bluff, across the Mississippi River, and watch planes take off and land.
"When I was 9 or 10 years old, I saved enough money collecting newspapers and shoveling sidewalks, there was a $10 trip, and they'd fly over St. Paul and Minneapolis," Holmstrom recalled. "I thought that was beautiful, 'Gosh, when I get older, I'd sure like to fly,' and I got my chance, so I took it."
Rather than scenic views of the Twin Cities from above in conspicuous "sheet metal," Holmstrom piloted a black B-24 at night, without a fighter escort, on 30 combat missions for the OSS, which is now the CIA. He and others on board would depart Airfield 179 in Northampton, England, a town about 85 miles north of London, on flights to France, Germany, Belgium, Austria and Czechoslovakia on missions so secretive that he and others swore they would not discuss anything that happened for 40 years.
"We weren't allowed to talk to anybody about our trips, even the crew in the tent next door," Holmstrom said. "We didn't know where they went, they didn't know where I went. [That way, in] case we crashed, we couldn't give any info if we were interrogated by the Germans. Everything was super-secret."
Holmstrom described how his group helped counterespionage in November 1944 by dropping supplies behind enemy lines and "supplying 350,000 underground people with whatever they needed to live: throwaway pistols, machine guns, dynamite to blow up railroad tracks, radios, medicine, shoes, clothes.
"Our navigators were the very best in the Air Corps. We had good underground communication so we knew where the German antiaircraft, where their fighter bases were and could fly about 3-4 different doglegs to our target," he continued. "We never flew a straight line so they couldn't figure out where we were going. The Germans really weren't concerned about a single airplane. We got shot at some, a lot of ground fire. The fighters didn't bother us too much. We were flying too low, so they couldn't get underneath us. They could only come from the top. Our crew was very lucky. We had a few holes in our airplane, but nothing critical."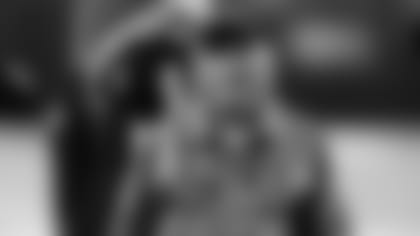 Patten earned a college degree in aeronautical engineering and was working for Beech Aircraft Corporation in Wichita, Kansas, when he enlisted.
He flew a four-engine B-17 "Flying Fortress" on 34 missions from a base in Foggia, Italy, into Austria, Southern Germany, Romania and Northern Italy.
"I didn't necessarily want a bomber, but they assigned me to a four-engine bomber, so that's what I had to fly," Patten explained.
Missions for the crew of 10 lasted nine or 10 hours, Patten said, before he recalled a few narrow escapes.
"I was never injured, but my plane — I had three missions, I think, where my plane had one engine knocked out, and I had numerous holes in the plane when I came back," Patten said.
"My first combat mission was into Regensburg, Germany, which had five ball bearing plants, which was a strategic material that the Germans needed to fight the war," he added. "I got shot up pretty badly, just holes in the airplane, not anything that was real serious, but my fourth mission, I almost had a mid-air collision. We were flying in formation, and the other plane went under me. It was a pretty close deal, but all in all, I came out of the war without serious injury."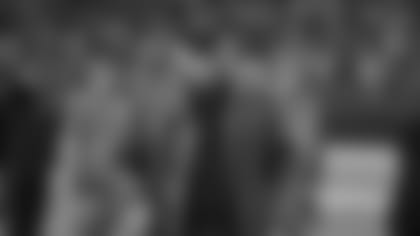 Rasmussen was a navigator who logged 32 missions during his service.
"The first mission we went on — now that I think about it — it didn't strike me as being a whole lot different than some of the training flights in the States, except we were flying in a bigger formation," Rasmussen said.
But things became harrowing fast for Rasmussen's group during the long mission. The plane's oxygen supply, which the crew needed for flying at high altitudes, was running low. The plane left the formation and went to a lower altitude, which caused the aircraft to consume more gas and prohibit a full return to England.
After landing in France, the weather worsened before the flight back to the base could commence. Runways were closed for five days.
"By the time we got back to our base, they had started cleaning out the area that we were in so they moved new people in," Rasmussen said. "They listed us as missing in action. We got back just in time to stop them from sending the missing in action messages. That was our first mission and probably the most notable one. I always figured, since we had to leave the formation, that was the one mission that I earned my [status as] a navigator."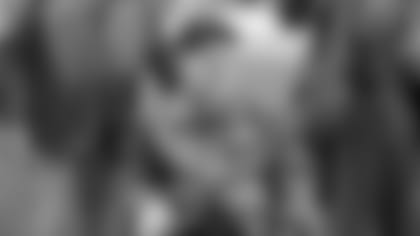 Apfelbacher, who grew up in South St. Paul, was based on the ground but also had a role in the skies. He raised pigeons before he went into the service and had the ability to speak German.
"Gen. [Dwight D.] Eisenhower read about or heard about the Germans using pigeons [to deliver messages]," Apfelbacher said. "That's what he wanted."
Apfelbacher's service took him to Holland, Belgium, France and Germany, where he passed through Zenda, the town where his mother was born and uncle lived during the war.
"My mother wrote and said, 'Why don't you stop and see my brother?' I didn't have time," he said. "Her whole family [emigrated from Germany to America], except her brother."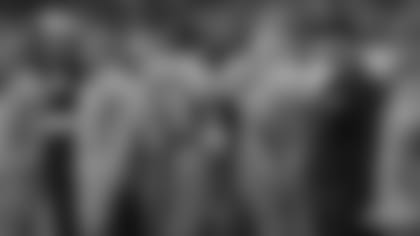 Halverson grew up near Minnehaha Park and graduated from Roseville High School's Class of 1942. The following year took him from Fort Snelling to Camp Blanding in Florida, to Camp Robertson in Arkansas, to a stop on the East Coast to get his vaccinations for overseas and depart as a member of the 168th Regiment.
He left for Italy on Sept. 13, 1943, on a Liberty Ship — he joked it was a "cruise ship" — that soon became part of a convoy. It took 30 days to arrive in Naples, Italy, where he joined the 34th Red Bull Division.
"The next big project was crossing the Volturno River, and from there it was Mount Pantano," Halverson said. "One company was up there for about a week, and then we went up the second time for about a week. Another one replaced us for a week. After a fourth week, the Germans finally left the hill. Just a narrow plateau up there, throwing hand grenades at one another. The next thing was Cassino. Half of our company was gone there, most of my platoon."
Halverson said the mentality for two years was to overtake "one more mountain."
He was invited to Washington, D.C., last month to attend a wreath-laying ceremony at the World War II Memorial in commemoration of the 75th anniversary of the war ending in Europe.
Personal memories of D-Day
When the Allied Forces landed in France, the five veterans were at different points of their service or training.
"We were about halfway between Rome and Pisa when we heard they landed [in Normandy]. We thought it would help us. It didn't help us that much," Halverson said.
Holmstrom was not deployed until late 1944. He remembered being in church when the news spread.
"I belonged to the choir, and we sang songs," Holmstrom recalled. "We were so happy we were going to [make progress in continental Europe] and finish the war. We thought it would go a lot quicker than it did."
Rasmussen was in navigation school until August 1944.
"When I heard that they landed in France, I thought, 'Boy, I should be there for that big event.' … We didn't get to England until the first part of December of 1944," he said. "I kind of think that the invasion would have been the time to be here, but longevity-wise, I think I was lucky that I came to the war later because, earlier, we had some terrible losses. We didn't have to suffer those types of losses by the time we got over here."
Patten was already in Europe. He remembered seeing information about the invasion in a paper published by the Army.
"That was wonderful, but we didn't stop flying," Patten said. "We kept hitting targets, especially in Germany."
German forces surrendered in May 1945, but Japanese forces did not announce plans to surrender until that August.
When the fighting in Europe ended, the experiences were unique for the veterans.
Apfelbacher remembered American and Russian forces toasting with vodka before the forces were quickly separated as the drive for political control began.
"We were looking at the Swiss Alps when we got the call that the war was over," Halverson recalled. "There was a nice lake below us. We all stripped [down] and jumped in the lake. We had to stay up there because they had to rebuild the road to get us home."
Patten said an assignment after the war helped him transition, but the return home wasn't without difficulty.
"It was maybe a week after the war ended. I was called up to take a planeload of chaplains to the Holy Land," Patten said. "They converted a B-17, took all of the armament out and put seats on the side. I had 34 or 36 chaplains that I flew to the Holy Land. It was about a two-week trip, I guess, and that kind of got me away from the war. Then when I came back, instead of flying back, they put me on a ship and I came home on a ship that had a load of manganese ore in it. It was not a pleasant trip. Thirty-eight days to get here."