GORDON, Wisc. – First the cerulean lake comes into view, then Bud.
The Hall of Fame Coach is sitting on a wooden bench atop a dock that cuts sharply into the smooth surface of Simms Lake. Tiny white clouds are scattered just above the horizon, and there's barely enough breeze to curl the edges of an American flag hanging from a towering pole.
I am suddenly aware of the deafening roar of the minivan transporting our Vikings.com crew.
"Hello! You made it!" Grant shouts, offering a wave of his hand as he starts toward us.
At 92 years old, his gait has slowed but his mind is quick as ever.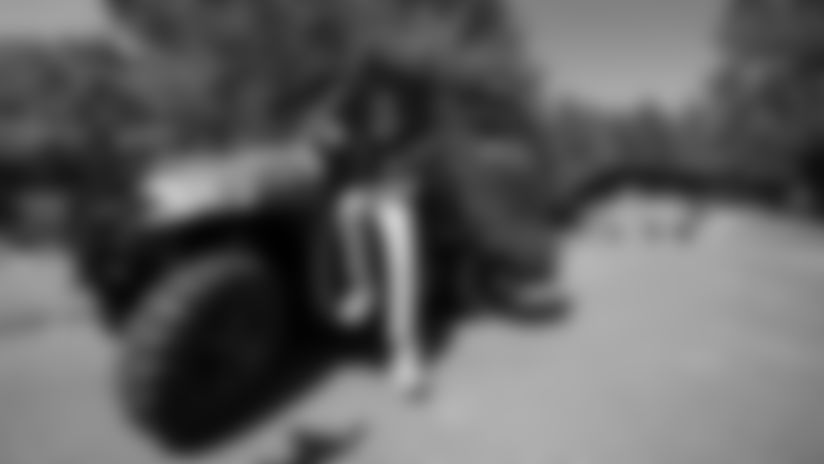 A camouflage-wrapped Polaris Ranger is parked in the drive, and Grant's cabin sits on a slight hill to the left. This sprawling piece of land is where the storied coach prefers to spend his summer days, now decades removed from the frenzy of training camp and roster decisions.
If it was up to him, Grant would spend May-August away from civilization.
"I've got other obligations," he says, then laughs. "Whatever business a retired person has, I have to take care of it."
He sweeps his arm through the air, gesturing around the property.
"It's not always like this, you know. You come out in February, and you might not want to be here."
The cabin – "summer home," as Grant calls it – is heated during the winter and has central air during the summer. It's equipped with a washer and dryer, lacking only a dishwasher.
But it wasn't always this way.
Grant was born in Superior, Wisconsin. After starring in multiple sports in high school, he enlisted in the United States Navy and completed basic training at Great Lakes Naval Station in Chicago. Between the conclusion of World War II and enrolling at the University of Minnesota, he left the service and looked to make his next life decision.
"I had dreams of doing something," says Grant, who stops midsentence to point out a large pileated woodpecker that has landed in a nearby tree.
"I bought the property here for $1 a foot, for lakeshore," he continues, picking up the story where he left off. "I don't know if it was a smart investment, but it was a good investment, because lakeshore property's gone up since then.
"I had never owned anything in my life before, and I bought this," he later adds. "I didn't have any money to build on it, and then when you get married, you're broke again. So, it took a while to acquire enough to build the cabin you see here."
He explains that for four summers, he stayed in a tent near the lake before building a smaller log cabin. A lot has changed since then, including the construction of the longstanding – and much larger – home.
Grant jokes that it's a "family resort"; family members book weekends far in advance, and different groups make the drive north every weekend during the summer to stay.
"The families expand, but we can sleep maybe 14 [people]," Grant says. "And they bring lots of food. Kids eat five, six meals a day, so you've got to have a lot of food."
Adds Grant with a smirk: "We go through a lot of toilet paper here."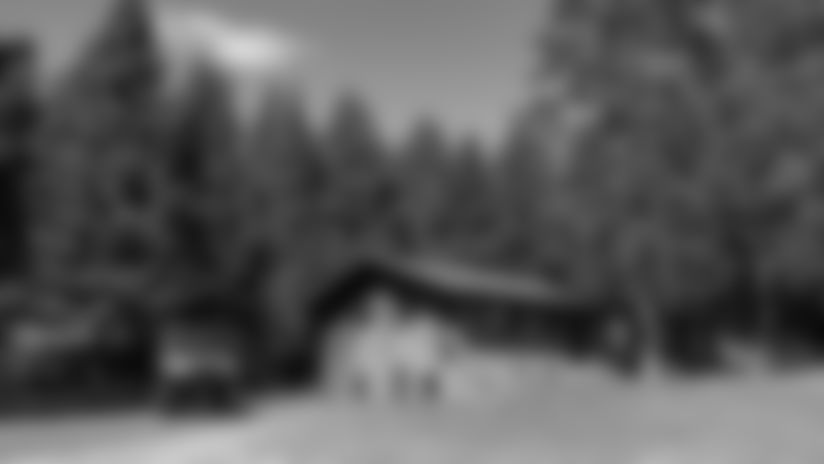 And while he has help, of course, from his longtime companion Pat and others, Grant enjoys the manual labor that comes with owning a cabin. He emphasizes the amount of work required, but it's clear the effort is fulfilling.
"If you don't enjoy mowing the lawn or cutting wood or clearing land or cleaning windows, then you shouldn't be here," Grant says. "But if you want your own place, you inherit a lot of upkeep – and that's what keeps us all healthy."
After visiting for a while outside, Grant suggests a reprieve from the afternoon sun, and we relocate to the living room.
He settles into a large recliner – "When you get older, it feels good when you can rock a little bit" – and smiles. Around him, trinkets and memories cover the walls. There's a framed photo of the first log cabin, which burned down years ago, next to a carved loon on the mantle behind his head. Nearby, a colorful pheasant is mounted above a painting of a fish.
"Everything has a story," Grant says, pointing to the decorated walls.
He has hunting stories, too many of them to list, but he tells us of the first whitetail deer he shot at 14 years old, just two miles north of the property he would later buy. Pride still fills his voice when he tells us that he's kept that pair of antlers to this day.
Grant reminds us that he grew up during the Great Depression, when things were, as he described them, "a little grim." He pauses for a moment and then says, thoughtfully:
"It's interesting to grow old and live through [so many changes]."
He tells us about his family's first car, asking if we know what a Model T Ford is – "a square, black little car" – and remembers transitioning next to a Model A. At times throughout his childhood, his parents did not own a car at all.
"I have more appreciation to the things that you take for granted," he says.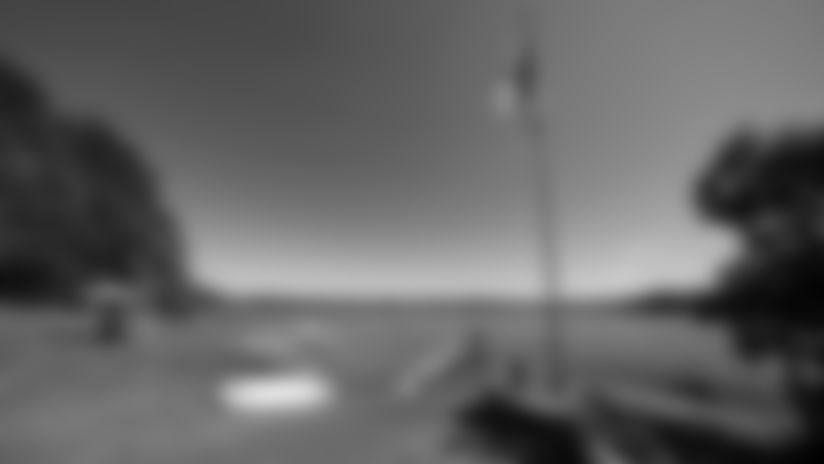 An observation, not an accusation.
"The cameras and the phones and communication [today] – and television, for example," he continues. "I mean, you had radios that only worked half the time."
He's deep down memory lane, reminiscing about hours spent listening to Jack Armstrong, the All-American Boy, a 1930s radio show starring a character created by General Mills.
"I remember they used to advertise Wheaties; I used to eat Wheaties every morning because I was going to grow big and strong like Jack Armstrong," Grant said. "And then one day I came down and looked at [them and] said, 'Mom, I can't eat anymore Wheaties. I just can't.' "
A mechanical bird call from a clock suddenly interrupts him, the wood thrush announcing to the room that it's 4 o'clock. Just to the right and behind Grant rises a large, stone fireplace. There's history there, he says, of the "lost art" of building a fireplace boulder-by-boulder.
This particular fireplace was crafted by "an older gentleman who drank a lot." Grant explains that he heard of the mason through a friend, and he tracked him down at a nearby tavern.
The man warned Grant that he no longer was a fast worker, but the Vikings coach insisted on hiring him for the job.
"I said, 'Hey. I'm going to leave here in July and go to training camp, so you've got six months,' " recalled Grant. "So that's how the fireplace arrived. This was his last fireplace."
He reminds of the multiple steps for keeping a wood-burning fireplace stocked to heat the home and then admits that he's since had an electric model installed within the original.
"Now I press the switch, and I've got instant fire," he says. "But it took me a long time to figure that out."