The Minnesota Vikings have been named finalists in five categories for the Shorty Awards. The Shorty Awards are an annual award show that showcase the best of social media and recognize both influencers and organizations.
The Vikings are finalists in the following categories:
Graphics: Vikings Gameday Graphics
Best in Sports: Bring It Home Campaign
Integration with Live Television: #Minnesocial: Social Media Takes Over TV
Snapchat Story: Skol Scribbles
Short Form Video: Viking Quest
The Vikings gameday graphics are a finalist in the "Graphics" category for the graphics packages presented across social media platforms on gamedays. In an ever-competitive social media environment, it's important to stand out and create content that is equally appealing as it is informative. The overall branding strategy for the Minnesota Vikings is to make sure that images, text and graphics are consistent across all channels. Another priority is to create unique, platform-native content that no other teams have done. Stylized, streamlined graphics help differentiate official Vikings content from other media or fans who are posting on game day.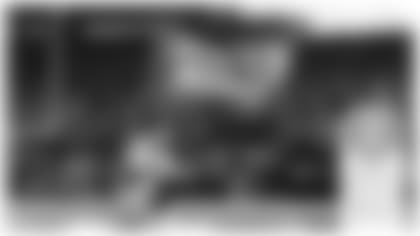 The Bring It Home campaign began during the team's 2017 playoff run, with a chance to play in the Super Bowl at home in U.S. Bank Stadium. After a record-breaking regular season for the Minnesota Vikings, the team strategized, developed, planned and launched a unique playoff campaign that would soon become the fan hallmark of the postseason. The path for the team was clear: all roads during the playoffs led back home. The Vikings crafted an elite, 360-degree campaign, aptly named "Bring It Home" that included social media implementation, in-stadium signage, partnership integration, philanthropy and so much more.
Integration With Live Television
Minnesocial brought social media and Vikings fans into a live preseason broadcast. The Vikings partnered with Tagboard whose technology allowed the team to leverage user-generated content in-stadium, on social media and on the broadcast. This year, fans could ask their questions directly to announcers and to football staff in hopes that they would be featured on-air, including General Manager Rick Spielman. Fans were encouraged to share questions and posts, primarily through Twitter, on the Viking social media channels and were also instructed to do the same via the broadcast. The Tagboard tool allowed the digital team to curate, filter and approve questions to ultimately be published on live television. The questions were read and answered by Spielman – some about the upcoming season and some just for laughs.
In an increasingly saturated social media environment, the Minnesota Vikings are always in search of clever, unique ways to capture their fans' attention. On platforms like Snapchat and Instagram Stories, the Vikings only have a matter of nanoseconds to captivate someone and encourage them to interact back and forth. After a successful first season of implementing Skol Scribbles on Snapchat, the team decided to expand the program to Instagram Stories and simplify the process for participation. Artist Evan Garber created drawings out of gameday photos and fans had the opportunity to do the same.
"Usually for the creative process, I take a look at a handful of images surrounding key plays from the game. Once we figure out which player and moment to highlight, that's when the fun begins!" Garber explained. "There are so many directions that both I and the fans can take. For the most part, I like to create illustrations that the audience can relate to. Creating a personal connection allows the fans to feel more involved."
When Tuesday came around each week, fans were excited and eager to submit their content for the chance to be featured on the Vikings accounts. Dozens of fans sent in their original artwork with drawings, stickers and funny sayings.
One claymation Viking with 16 different stories to tell. Viktor, the main character of Viking Quest, shed his "Minnesota Nice" facade in 2018 and started to playfully poke fun at pop culture, fan traditions and team rivalries. Year after year, the Minnesota Vikings gear up for 16 regular-season matchups. Each week, the team prepares to face a variety of unique opponents across the National Football League, all of which have individual storylines, player personalities and "inside jokes" of their very own. The Vikings worked with artist and creator Ian Padgham each week to come up with unique and funny story ideas.
"This year, we created a full suite of reusable latex characters so that there was a visual continuity, but we decided to approach each game as a quirky new 'sketch.' It's kind of like SNL but with a claymation Viking," said Padgham. "We parodied famous pop culture references West World, Ghostbusters, Point Break, Transformers and The Little Mermaid."
Winners will be announced prior to the 11th annual Shorty Awards, held on May 5, 2019 in New York City.