The Shorty Awards announced its list of winners on Wednesday, April 17, and the Vikings received multiple honors.
Skol Scribbles was named a winner and received the Audience Honor in the category for best use of Snapchat Stories. The Audience Honor is given to the finalist that receives the most public votes in each category.
Skol Scribbles brings fans and their creativity into Vikings social media. In an increasingly saturated social media environment, the Minnesota Vikings are always in search of clever, unique ways to capture their fans' attention. On platforms like Snapchat and Instagram Stories, the Vikings only have a matter of nanoseconds to captivate someone and encourage them to interact back and forth. Artist Evan Garber created drawings out of gameday photos and fans had the opportunity to do the same.
"Usually for the creative process, I take a look at a handful of images surrounding key plays from the game. Once we figure out which player and moment to highlight, that's when the fun begins!" Garber explained. "There are so many directions that both I and the fans can take. For the most part, I like to create illustrations that the audience can relate to. Creating a personal connection allows the fans to feel more involved."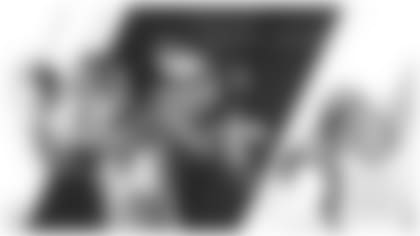 When Tuesday came around each week, fans were excited and eager to submit their content for the chance to be featured on the Vikings accounts. Dozens of fans sent in their original artwork with drawings, stickers and funny sayings.
The Vikings also received the Audience Honor in the Graphics category for Gameday Graphics, which includes the graphics packages presented across social media platforms on game days. In an ever-competitive social media environment, it's important to stand out and create content that is equally appealing as it is informative. The Vikings overall branding strategy is to make sure that images, text and graphics are consistent across all channels. Another priority is to create unique, platform-native content that no other teams have done. Stylized, streamlined graphics help differentiate official Vikings content from other media or fans who are posting on game day.
The Vikings are also nominated in Best Short Form Video for Viking Quest. The winner in that category is set to be announced live at the Shorty Award ceremony on May 5.