Spend five minutes with Lambert Brown, and you'll know that his passion for coaching and education has nothing to do with accolades.
But Brown, the head football coach at Wayzata High School, recently received some much-deserved recognition at the NFL Pro Bowl when he was announced as the 2019 runner-up for the Don Shula NFL High School Coach of the Year.
As a semifinalist, he and this year's winner, Dalton High School (Atlanta) Matt Land, will attend Super Bowl LIV Sunday in Miami. Brown and Land also will receive $15,000 from the NFL Foundation, $10,000 of which will be directed to the coaches' respective football programs.
Reflecting on his time in Orlando last week, Brown called the experience "humbling" and emphasized the caliber of fellow coaches he was surrounded with during the week.
Each of the NFL's 32 teams nominate coaches for the award, which is named in honor of Hall of Fame Head Coach Don Shula, the winningest coach in league history. Brown, along with the 31 other nominees, was selected for his character, integrity, leadership, dedication to the community, commitment to player protection and on-field success.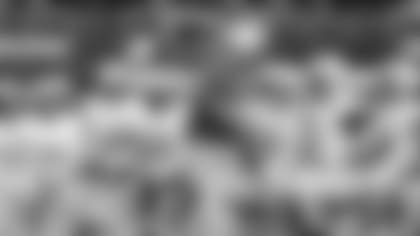 The latter has certainly spoken for itself.
In three seasons as the Trojans head coach, Brown took Wayzata from 2-7 in 2017 to a 13-0 regular-season record in 2019 and then on to a state title. Previously, Brown served as the head coach for Fridley High School and Chaska High School.
Vikings Youth Football Development Manager Jeff Robinson explained that while this season's championship certainly played a role in Brown being named the 2019 Gatorade Minnesota High School Coach of the Year, there is so much more to his success than Xs and Os.
"As you delve a little bit farther past the stats, you know that he lives in and is heavily invested in the community," Robinson said. "And then when you listen to him and interact with the students, you feel this vibe coming from him, as well as the players on that team, as to how they all kind of mesh together.
"You can just feel his charisma," Robinson added. "He's kind of got that 'it' factor to him."
For Brown, the "it" factor is a genuine commitment to – and excitement for – influencing the lives of young people.
He credits his upbringing, including teachers, coaches and especially his parents, for his character today.
Brown recalled the way that his father, Roger Brown, worked as a custodian and "worked his butt off at two jobs" to provide opportunities for his family. It was his father who instilled in him important life lessons: work hard; smile at people; make others feel special. It was his father who taught Brown about leaving things better than you found them.
Brown works every day to pass along those lessons to the young men of the Wayzata football team – from teaching his players to sweep the floor of the locker room themselves to support the custodial staff, to encouraging them to befriend another student sitting along in the cafeteria.
"Our legacy is really going to be about [that]," Brown said. "We can leave the locker room better than we found it; we can leave the lunchroom better than we found it; we can leave a classroom and make an impact on somebody. … We can treat people the right way, the way we would want to be treated, on a daily basis and make sure that it becomes part of our culture."
Brown also hopes to pass that mentality to his four children, ages 5, 7, 9 and 11.
"I want them to one day be able to say, 'Dad cared about people. Dad had an influence on kids' lives and made them better,' " he said. "That's really why I got into education. I think all of those factors play into it."
Brown's leadership style is noticed by many, including Vikings fullback C.J. Ham.
Ham, a Minnesota native, spent time working out at Wayzata high school early on in his NFL career, when he first started with the Vikings practice squad. While spending time at the Trojans facility, he was drawn to Brown's demeanor and appreciated his philosophies on and off the field.
"Coach Brown was nice enough to allow me to workout at the Wayzata field while his team was practicing in the summers. One of my good friends is on his coaching staff and introduced us," Ham explained. "Right away, his personality and love for the game showed. Watching him interact with his athletes is very special; they show so much respect for him and the rest of his coaching staff.
"It's easy to tell that they would run through a brick wall for him," Ham added. "He is the definition of the kind of coach you want for your young athletes."
The friendship that developed between the two made Brown's trip to the Pro Bowl – for Ham's first time in the all-star game – even more special.
"Besides a great football player, I think anybody who's ever interacted with C.J. sees that he just cares about people," Brown said. "I was ecstatic when I saw that C.J. made [the Pro Bowl].
"As we watch Vikings games, we like everybody and are rooting for the team's success, but my 11-year-old can tell you every time C.J.'s on the field, what kind of block he makes," Brown continued. "That's the type of impact C.J. has on people. To be able to be down there and see him and interact with him a little bit during such a big moment for him and recognition for him, it was really fun."
When Brown found out he had been chosen as the Vikings nominee for the 2019 Don Shula Coach of the Year, his first thought was how many other coaches throughout the state were equally as deserving.
"Getting awards is great, and anybody who gets into coaching, you want to win games … and we all have this competitive nature," Brown acknowledged. "But also, there's a lot of great coaches [in Minnesota]."
He called it a "tremendous honor" to represent the Vikings, the state of Minnesota and Wayzata High School, and he was quick to share the credit.
"I have been blessed to be in places where I've had great kids. We've had success and things have gone well, but I think here, just the amount of community support, the support from administration is significant," Brown said. "From our superintendent, incredibly supportive of the football program; our principal, incredibly supportive of the program and our student athletes. Our athletic director. Our teachers. Everybody that I work with is really a huge part of our success because they allow us to do good things and allow us to work with kids.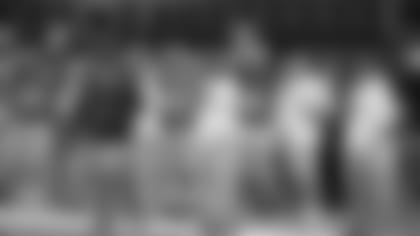 "We have a phenomenal coaching staff. The more I look at this – I get to go to the Pro Bowl and get to go to the Super Bowl, and it's one of those things where I'm enjoying every second of it, but we have a bunch of coaches who are all deserving to come with," Brown continued. "I think anytime you're part of a winning program … that doesn't come without a whole lot of people putting in a lot of time and effort to make that happen."
He also pointed to the athletes themselves, saying the young men bought into Brown's vision when he first took the helm in 2017.
"Without belief and trust, it's hard to be successful and reach our potential as a group," Brown said. "I'm incredibly thankful that our kids believed in what we were doing, trusted us enough as a coaching staff and trusted in me to say, 'We're going to follow this vision, we're going to put in the work and have trust that good things are going to work out.'
"Great kids make good coaches, and we've got great kids here," he added.
Robinson said that Brown's recognition as this year's runner-up for the Don Shula award means a lot – not only to the Vikings organization but to the entire state of Minnesota.
"It demonstrates that we're doing things the right way as a team and as a state … and it's being noticed," Robinson said.
As Brown prepares to attend Super Bowl LIV in Miami with his wife, he's incredibly grateful.
"I'm really thankful to the Vikings and to the NFL for the opportunity," he said. "I think the humbling part of winning the Don Shula Award is really what the award's all about. Yes, wins and losses come into play, but I think [even more significant is the] way that we treat kids, the character, the integrity piece; so anytime you get recognized for that, it feels pretty special.
"I'm just feeling pretty lucky right now, pretty blessed," Brown added.