EDEN PRAIRIE, Minn. — From Norm Van Brocklin in the inaugural season to Sam Bradford this year, there's a history of former Eagles quarterbacks landing with the Minnesota Vikings.
Van Brocklin was named NFL MVP in 1960 after leading Philadelphia to the crown. He is the first of several former Eagles quarterbacks with Vikings ties.
Van Brocklin played for the Rams (1949-57) and Eagles (1958-60) in a career that landed him in the Pro Football Hall of Fame. After retiring as a player, Van Brocklin was named the first Vikings head coach.
Fred Zamberletti, who has been with the Vikings since their inaugural 1961 season, was hired by Van Brocklin.
Zamberletti on Tuesday revisited his time working for "The Dutchman," who passed away May 2, 1983, at age 57.
When the Vikings were announced as an expansion franchise, Zamberletti was at the University of Toledo. He wrote a letter to Joe Thomas, the Vikings first scout, explaining his interest in working for the Vikings.
Thomas explained that the Vikings hadn't hired a general manager yet.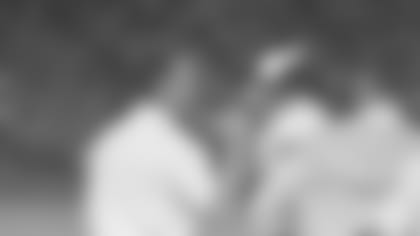 When Bert Rose was announced as the Vikings general manager, Zamberletti penned a letter to Rose, who explained that the team hadn't hired the head coach yet.
After Van Brocklin was announced, Zamberletti sent another letter, and the coach first replied that, because all of his assistants were from out of state, Van Brocklin was looking to hire someone in state to be the head athletic trainer.
Zamberletti penned one more and got a call.
Van Brocklin said, "Bambino, can you tape an ankle?"
"Can you make spaghetti?"
"Do you have money for a plane ticket?"
With that, Zamberletti, a native of Melcher, Iowa, was on his way back to the Upper Midwest to interview for the job.
Life as an expansion franchise wasn't easy, but the Vikings persevered.
Zamberletti worked as Vikings head athletic trainer from 1961-98, as coordinator of medical services from 1999-2001 and remains a consultant and team historian.
Here's a rundown of other former Eagles quarterbacks who later joined the Vikings: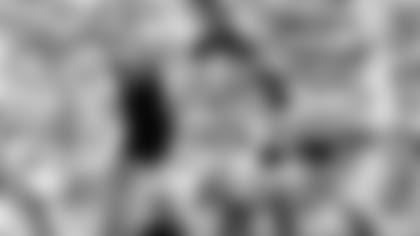 With the Eagles: eight seasons, 71 games, 18 starts, 5-12-1;
325-of-635 passing (51.2 percent), 4,308 yards, 29 touchdowns, 51 interceptions, 54.8 rating
With the Vikings: punted and served as a backup QB in 1968;
eight games, 33 punts, 1,354 yards, 53 long, 41.0 average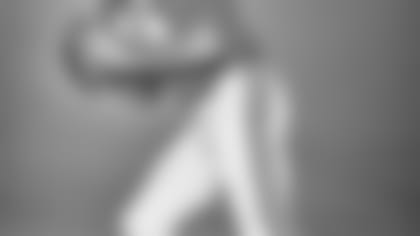 With the Eagles: seven seasons; 85 games, 81 starts, 28-50-3;
1,154-of-2,236 passing (51.6 percent), 15,672 yards, 111 touchdowns, 124 interceptions, 67.7 rating
With the Vikings: served as a backup in 1971;
seven games, two starts, 2-0; 37-of-75 passing (49.3 percent), 470 yards, one touchdown, six interceptions, 40.4 rating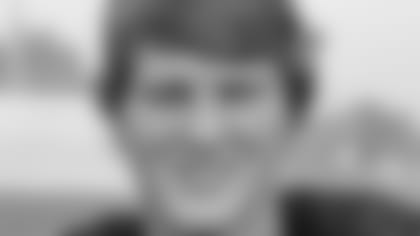 With the Eagles: three seasons; 16 games, seven starts, 0-7;
118-of-263 passing (44.9 percent), 1,609 yards, seven touchdowns, 15 interceptions, 50.1 rating
With the Vikings: no stats with the Vikings in 1979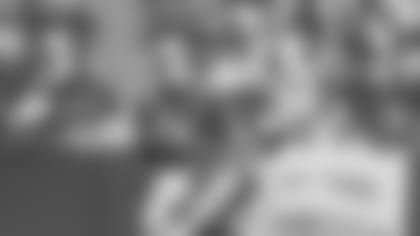 With the Eagles: 11 seasons, 122 games, 107 starts, 63-43-1;
1,874-of-3,362 passing (55.7 percent), 22,877 yards, 150 touchdowns, 105 interceptions, 78.7 rating
With the Vikings: three seasons (1997-99), 27 games, 23 starts, 16-7;
427-of-713 passing (59.9 percent), 5,680 yards, 48 touchdowns, 23 interceptions, 94.2 rating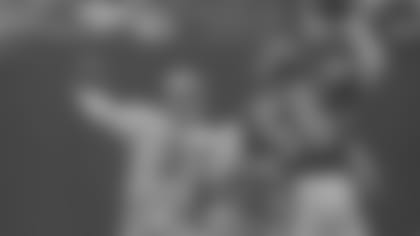 With the Eagles: three seasons, 21 games, 12 starts, 9-3;
215-of-363 passing (59.2 percent), 2,581 yards, 13 touchdowns, 13 interceptions, 78.1 rating
With the Vikings: one season (1993), 12 games, 12 starts, 8-4;
200-of-331 passing (60.4 percent), 1,968 yards, nine touchdowns, eight interceptions, 76.2 rating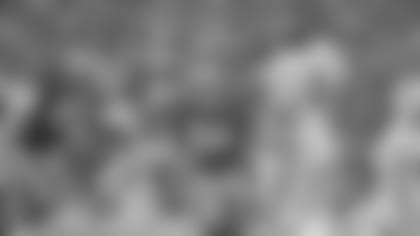 With the Eagles: two seasons, 17 games, 10 starts, 4-6;
232-of-385 passing (60.3 percent), 2,412 yards, 16 touchdowns, six interceptions, 85.8 rating
With the Vikings: one season (2000), two games, no starts;
10-of-20 passing (50 percent), 82 yards, no touchdowns, one interception, 40.0 rating
With the Eagles: 11 seasons, 148 games, 142 starts, 92-49-1;
2,801-of-4,746 passing (59.0 percent), 32,873 yards, 216 touchdowns, 100 interceptions, 86.5 rating
With the Vikings: one season (2011), six games, six starts, 1-5;
94-of-156 passing (60.3 percent), 1,026 yards, four touchdowns, two interceptions, 82.9 rating
With the Eagles: one season, 14 games, 14 starts, 7-7;
346-of-532 passing (65.0 percent), 3,725 yards, 19 touchdowns, 14 interceptions, 86.4 rating
With the Vikings: four games, four starts, 4-0;
88-of-125 passing (70.4 percent), 990 yards, six touchdowns, no interceptions, 109.7 rating