The Athletic is reminding the rest of the league what Vikings fans already know: U.S. Bank Stadium is the best stadium in the NFL.
The Vikings state-of-the-art home, which opened in 2016, consistently provides an incredible home-field advantage for the team and an electrifying experience for fans.
"I think our team feeds off the crowd and what they bring – it's just a great place to play an NFL football game," quarterback Kirk Cousins said in a previous interview. "And I can't say enough good things about the venue, the locker room, the facility and the way our fans spur us on."
Harrison Smith called U.S. Bank Stadium "one of the loudest stadiums I've been in."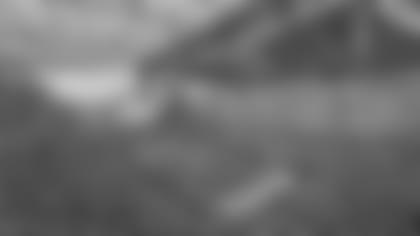 The Athletic asked 30 of its NFL writers to rank their top five – and bottom five – stadiums in order – and it wasn't exactly a tight race. Jon Machota wrote:
This wasn't even close. Half of the voters placed [U.S. Bank Stadium] No. 1 in their rankings. It also topped our list three years ago. Although it's an indoor venue, half of the roof is transparent and the wall behind the end zone facing downtown Minneapolis is glass, allowing in a considerable amount of natural light. It opened in 2016, making it one of the league's newest stadiums. It also helps that the Vikings do an excellent job with their pregame and in-game presentation.
Alec Lewis, The Athletic's Vikings reporter, said U.S. Bank Stadium "just feels natural." He noted that it's an "incredible feat" for an enclosed stadium to feel that way.
"Maybe it's the natural light that drifts in from the front end of the stadium through crystal glass. Or, maybe it's particular dimensions that make the inside feel right — not like a gigantic warehouse, and not like a claustrophobic cave," Lewis wrote. "The history of the franchise and the Skol chants and the fake snow all contribute to the overall experience.
"But the stadium, in general, is the perfect representation of what an indoor arena should look and feel like on a Sunday," Lewis added.
U.S. Bank Stadium came in No. 1 ahead of the following four venues, from 2-5, respectively: SoFi Stadium (Chargers and Rams), Lambeau Field (Packers), AT&T Stadium (Cowboys) and Lumen Field (Seahawks), where the Vikings recently played their first preseason game of 2023.