St. Paul, MN (August 3, 2021) – UNRL, an athleisure clothing brand based in St. Paul, Minnesota, announced today it has entered into a first-of-its-kind partnership with the NFL and the Minnesota Vikings. The UNRL x Minnesota Vikings collaboration will feature six co-branded sweatshirts that combine UNRL's high-end fabrics and design with the rich tradition and excellence of the Minnesota Vikings organization. The sweatshirts in this 'Hometown Collection' will be released this Fall in very limited quantities at U.S. Bank Stadium and on the UNRL website. Each hoodie will be premiered on a scheduled gameday.
UNRL is no stranger to the sports world. You may have seen some of their products within the NHL or NCAA, but this will be their first endeavor with the NFL. "It's a huge honor to be identified as the brand the Vikings want to work with to bring this collection to life," said UNRL Founder and CEO Michael E. Jordan. "As a Minnesotan, this means a lot to me. The Vikings are a tradition-rich franchise that I've loved since I was a little kid. They are my team. To have this opportunity to work with Minnesota's most-iconic sports franchise is a dream come true."
Each hoodie is a unique part of a limited-edition collection that combines UNRL's design and manufacturing expertise with the iconic Vikings branding that has been a part of Minnesota lore for more than 60 years. "These aren't your standard fanwear hoodies. We set out to create something that stands out. Something fans have never seen before," said Jordan. "We started with our most premium fabrics and embedded design elements that reflect the culture of Minnesota. You will see a little bit of new school along with some old school original Vikings trademarks within this collection. Because there are so few of these being produced, they are going to be sought after by devoted fans and collectors. When these are gone, they're gone."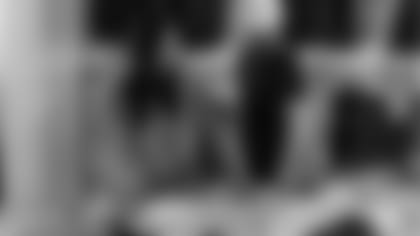 In their first foray into an apparel collaboration with a Minnesota designer, the Vikings are excited to present these stunning designs to their loyal fans.
"We are very intent about partnering with Minnesota-based companies and doing so in a way that benefits Vikings fans," said Tanya Dreesen, Vice President of Partnership Activation and Special Projects for the Minnesota Vikings. "This partnership is a perfect match. Both brands have an authentic appreciation for Minnesotans and embrace the Minnesota spirit with classic designs and premium materials. Vikings fans are going to love the results of this collaboration."
This Hometown Collection is unlike anything Vikings fans have seen before. Because of the uniqueness behind this collaboration, the Vikings believe these designs will be extremely popular and well received by their fans.
"With nods to Minnesota and design elements exclusive to our market, these hoodies are made with Minnesota Vikings fans in mind," said Jordan Ramsey, Manager of Partner Experience and Special Projects for the Minnesota Vikings. "We are very proud to apply our logo to this premium product."
About UNRL:_ *_UNRL is a clothing brand that bridges the gap between functional and casual. Our clothing is designed to take you from the office to the gym, or the airport to the golf course. We create all our products with three principles in mind: style, comfort, and versatility. Everything we make is crafted from scratch with premium hand-selected materials and tailored for a great fit. UNRL is here to instill confidence in the athlete that strives to do more. For more information, please visit www.unrl.co