Tyler Conklin's grandparents will be on his mind and his heart tonight when he takes the field against the Steelers.
And thanks to the NFL's My Cause My Cleats initiative, portraits of Tyler's Grandma Judy and Grandpa Thurman Winfred Garner also will be on his feet.
Tyler this year is representing the Dementia Society of America, as he hopes to raise awareness around the condition that ultimately took his grandparents' lives.
The outside of the cleat that features Judith's face framed in loose curls includes a hummingbird – her favorite - and a brown cowboy boot and hat in memory of Thurman, a North Carolina native.
Family means a lot to Tyler, who is grateful for the opportunity to have known both of his maternal grandparents, before and after their initial diagnosis.
According to the World Health Organization, dementia is a syndrome in which there is deterioration in cognitive function beyond what might be expected from the usual consequences of biological aging. Dementia results from a variety of diseases and injuries that primarily or secondarily affect the brain. Alzheimer's disease is the most common form of dementia and may contribute to 60-70 percent of cases.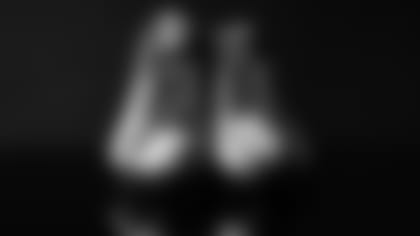 Judith passed away relatively quickly – Tyler clearly remembers hearing the news as a 16-year-old, on the eve his high school basketball team played in the semifinals. He has fewer memories of directly interacting with Judith, though during his childhood she often spent more time with the family.
Grandpa Thurman, he recalled, was a little more aloof in those years. So when his condition slowly deteriorated three years ago and his daughter Diana (Tyler's mom) moved him to Michigan to live with them, it provided an unexpected opportunity for relationship-building.
"A lot of times when we were younger, my grandma would stay over, but he would always go home. And he was living by himself for probably longer than he should have because he was a stubborn old man," Tyler quipped. "But yeah, probably for like the past two years, he stayed with [my family back home], and it was awesome.
"Even during quarantine and all of that, COVID, he was with us through it all," Tyler added. "I got to really get to know him and spend a lot of time with him."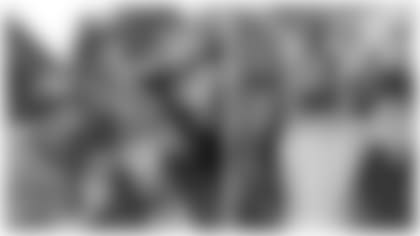 Though decades separated him and his grandpa, Tyler has heard many times during his life about similarities they shared. Look at photos of the two together, and a couple of those likenesses can't be missed.
Tyler has become known by Vikings fans for the locks of dark hair the flow beneath his helmet on game days. While the length surpassed that of his grandpa's, Thurman boasted a head full of thick hair long past the days it grayed.
"And we both have bushy eyebrows," Tyler quipped.
"My girlfriend Scottie always messages me about how I do stuff just like him," he added. "As we got older, we just had a lot of good times together."
The two years before Thurman's passing hold bittersweet memories for Tyler and his family. He recalls evenings of laughing over silly stories and ribbing each other good-naturedly.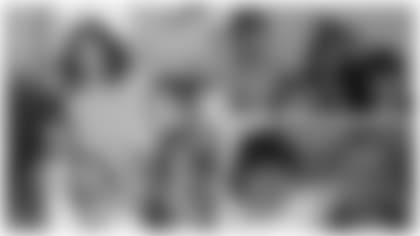 There also were times when Thurman didn't know who Diana was, instead treating his own daughter like a stranger. He sometimes went two or three days without sleeping, during which Diana juggled caring for him along with her full-time job.
"To see Mom having a hard time, with him not remembering who she was at times, was heartbreaking for me," Tyler said. "I try to put myself in other people's shoes when there's a loss – 'If that was my dad, or my mom, how hard that would be for me.'
"To sit there and take care of someone who raised you, and then it totally flips, and they don't even remember who you are … that was really hard for me, watching my mom deal with it," Tyler added.
The entire Conklin family made the most of the difficult situation, though. Diana appreciated the opportunity to work remotely – due to the pandemic – while caring for Thurman, and on multiple occasions she was able to take him to Vikings games. Thurman especially enjoyed a trip to Lambeau Field to watch Tyler and the Vikings take on the division-rival Packers.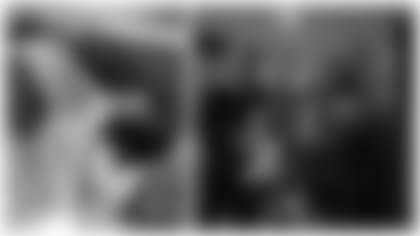 Even when his mind started to slip, Thurman almost always remembered Tyler and his siblings, Trevor and Tori.
"I like to think he remembered me the most," Tyler quipped, smiling. "I was always the football player, Trevor was always the one in the military, Tori was the volleyball player. He always remembered the kids a lot."
Last Christmas, Tyler and Scottie hosted the entire family for Christmas at their Eagan home.
"That was our last big rendezvous together," Tyler said, scrolling sentimentally through his phone to show me photos and videos from that holiday season.
Emotion turned to laughter when he remembered returning home from the Vikings loss at New Orleans.
"I always have my house really cold … that's just the way I am," Tyler acknowledged. "Scottie hates it. My grandpa hated it. He's from down south, so he always liked it hot. That night I came home, and he was lying on the air mattress [and] he's like, 'Tyler, you don't have enough money for heat? I'll give you some money.'
"I said, 'Grandpa, yeah, I don't have enough money.' He said, 'OK, I'll give you some money. Get you some heat,' " Tyler laughed.
When the Vikings played the Panthers in Charlotte this fall, Tyler's family held a memorial service for Thurman near his hometown. And when Tyler laces up his cleats for tonight's Thursday Night Football game, he'll remember the grandparents who left him too early.
"We had a lot of good times together," he smiled.