The Vikings (7-3) have six games left in the regular season to fight for the NFC North title or a Wild Card spot in the playoffs, starting with a visit to the Falcons (6-4) on Sunday.
The Bears (5-6) victory over the Packers (7-4) in Green Bay Thursday night enables the Vikings to move back into sole possession of first place with a win in Atlanta, but all six remaining games are important.
Here's a look at six big threats — one per opponent — that Minnesota must mitigate in order to claim its first division title since 2009.
Nov. 29 at Atlanta: Julio Jones
Running back Devonta Freeman has been ruled out because of a concussion, which could help the Vikings contain the ground game. They'll still, however, need to contend with the threat of Julio Jones in the Falcons aerial attack. Jones has a whopping 89 catches for 1,189 yards and six touchdowns—gaudy numbers for a full season with six games left to play. He's averaging 13.4 yards per reception and has a long of 54 yards. Vikings Head Coach Mike Zimmer said Friday that the Vikings wouldn't be surprised if Jones lines up at multiple different receiver positions during Sunday's game, which could lead to a committee approach to containment.
Dec. 6 vs. Seattle: The escapability of Russell Wilson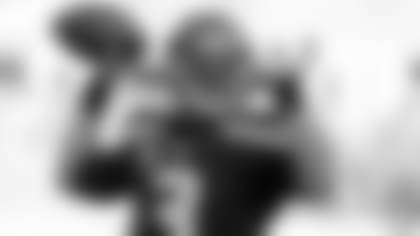 Speaking of contain, the legs of Russell Wilson will be a focal point for preparations. Wilson has 73 rush attempts for 385 yards (5.3 per carry). The carries are the second-most for any NFL quarterback behind Carolina's Cam Newton (98 for 427 yards). Wilson can pose a threat on read option plays, and escape trouble if the opposing pass rushers lose containment. Two of the three Vikings losses have come against mobile quarterbacks: Colin Kaepernick rushed seven times for 41 yards and only took one sack in the season opener, and Aaron Rodgers bought time for deep completions, including a 27-yard touchdown, in Week 11.
Dec. 10 at Arizona: Cardinals who are ball hawks and scorers
With games at San Francisco and St. Louis before this showdown on Thursday Night Football, Arizona could be an impressive 10-2. There are multiple challenges that the Cardinals (8-2) present: Carson Palmer as a 3:1 TD:INT ratio, Chris Johnson has been revitalized and Larry Fitzgerald already has more catches, yards and touchdowns than he had a year ago, but the opposite side of the ball also poses a threat. Arizona has 14 interceptions (tied for second-most in the NFL). Three of the interceptions have been returned for touchdowns (one each by Tyrann Mathieu, Tony Jefferson and Justin Bethel).
Dec. 20 vs. Chicago: Vengeful Bears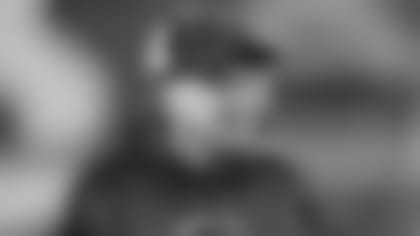 The keystone victory in Minnesota's five-game winning streak occurred in Chicago, where the Vikings hadn't won since 2007 and needed late-game heroics from Teddy Bridgewater, Stefon Diggs, Charles Johnson and a walk-off field goal by Blair Walsh to break the spell. Adrian Peterson found himself rooting for the Bears Thursday night, and Chicago was able to win at Green Bay. The Bears could be surging and fighting for a playoff spot if they win against San Francisco and Washington, or they could relish the role of divisional disruptor before heading into hibernation. One thing is for sure, they will be vengeful and improved in their first season under Head Coach John Fox by this game. The Vikings are trying to sweep the Bears for the first time since 2007.
Dec. 27 vs. New York Giants: Eli in the fourth quarter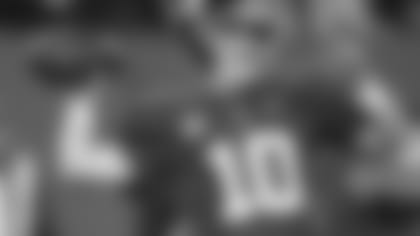 The Giants have been one of the most up-and-down teams in the NFL but enter Week 12 atop the NFC East at 5-5. They lost their first two, they won next three before getting on a L-W-L-W-L pattern that was nearly broken by ending New England's unblemished season. Four games between now and this matchup mean it's a little too tough to forecast, but Eli Manning in the fourth quarter could be hard to deal with. He has a passer rating of 97.2 in final periods this season with six touchdowns against one interception. Last season, Manning had an 86.2 rating with eight TDs and four INTs. The Vikings have a history under Zimmer of games that stay close until fourth quarters, and this might be another one.
Jan. 3 at Green Bay: The pivotal plays
This will be the Vikings first January regular season game at Lambeau Field ever. It appeared a delicious matchup when the schedule first came out, and remains tasty. We could go with Eddie Lacy, who has a habit of eating yards against the Vikings. The first-round pick has nine games with 100 or more yards rushing, including four in a row against the Vikings. Lacy had 105 against the Bears, giving him 205 on 39 carries in the past two games after combining for 308 yards on 83 carries in his first eight games. Lacy's 27-yard chunk run led to a field goal in the teams' first meeting, but was just one of several pivotal plays that keyed the Packers victory. Green Bay's touchdowns occurred on third-and-goal from the Minnesota 10-yard line and third-and-9 at the 27. Maxing out performance in the clutch and when an opponent is in an adverse down and distance could be another sign of the Vikings emergence as a team opponents won't want to see in January.