Kevin and Conor McDermott never dreamed they'd play in the NFL.
Not only have the brothers made it to the highest level of football, but for the first time on Sunday, their teams will play each other.
In his sixth NFL season, and fourth in Purple, the long snapper said he's "really excited" to connect pregame with Conor, a tackle for the Bills. Conor, a sixth-round draft pick by the Patriots in 2017, was signed by Buffalo after being released by New England last September.
Kevin pointed out that while he and Conor have played several football games together over the years, they have never before – at any level – been on opposing sidelines.
"We were in high school for one year together at Ensworth High School in Nashville, obviously playing on the same team there," Kevin explained of his younger brother. "And then he followed me to UCLA, where we were on the same sideline for a year."
Added Kevin: "I'm holding out hope that they put him on field goal block or something for at least part of the game. It would be really fun to line up against him."
We caught up with McDermott for a recent Timeout: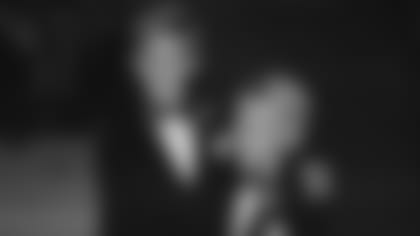 Q: Growing up, did you and Conor ever imagine that you'd both make it to the NFL?
A: Not in the least did we ever expect that this would happen. I was a basketball player through-and-through, and so was Conor. That was our main focus when we were in middle school and high school. It's interesting that we've both ended up playing professional football, but we wouldn't change it.
Q: Will your parents be wearing a split Vikings-Bills jersey at Sunday's game?
A: I think my mom and dad, I'm sure they have something up their sleeve, but they're very excited to come to the game and see both of us. I know my mom sits in the stands when she comes to my game and has her phone on to watch Conor play, and if she's at Conor's game, she has her phone on watching me play. So it will be exciting for them to see both of their sons on the field at the same time.
Q: Congratulations to you and your wife, Lauren, on expecting a daughter this winter. What are you most looking forward to as a first-time dad?
A: I'm very excited for the challenge of it. I know there's going to be a big learning curve because I have absolutely no idea what to expect. But we've been married for almost four years now, and we're very happy and just excited to expand our family. I know my mom and mother-in-law are also very excited. My mom in particular, she had four brothers and then two sons, so now that we're having a daughter, she's really excited to spoil a girl.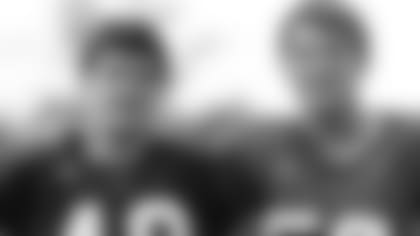 Q: Have any of your Vikings teammates given you especially good parenting advice?
A: (Laughing) I've gotten a lot of parenting advice from teammates on sleeping [as a parent], how to get sleep when [the baby is] crying at night. The good thing is, Campbell is due at the very end of the season, and obviously we're hoping to make a playoff run. And then there will be an extended period of time where she's still young, and I can help Lauren out as much as I can.
Q: Campbell Marie is a pretty name; how did you come up with it?
A: [Campbell] is Lauren's grandmother's maiden name, and my grandmother's middle name is Bell.
Q: You and Lauren are big-time travelers; do you think there will be family trips in the near future?
A: I think so. I think this offseason, we probably won't go to as exotic of places, but we'll still hopefully make it overseas once and take a shorter trip.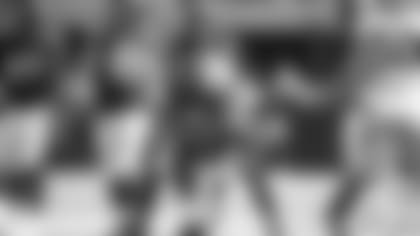 A: That's one of my all-time favorites from when I was a kid. I used to play the N-64 GoldenEye video game all the time, and I'm particularly fond of the Vikings social media accounts putting out the "Big Head Mode" after a win. I came home from work and turned on the television, and there was GoldenEye on the television, and I thought, "Oh my gosh, that's pretty much the greatest thing I've ever seen."