"Versatility" is Joe Berger's middle name.
OK, not really. But it could be.
From his college days to now entering his 13th NFL season, Berger has learned to roll with the punches and play at his best in whatever role is asked of him.
Berger garnered attention at Michigan Tech, where he started 28 games at right tackle. He auditioned for teams at the 2005 NFL Scouting Combine and was then a sixth-round draft pick by Carolina.
After training camp and preseason with the Panthers, however, Berger joined the Dolphins for the 2005 regular season. From 2005-10, Berger spent time with Miami, Dallas (2007-08) and then returned to Miami. He primarily held a special teams role before starting 20 games at center during 2009 and 2010.
Berger signed with the Vikings in 2011 and played in 13 games, making starts at center, right guard and left guard.
"Coming up here, the area just kind of felt like home," said Berger, a Michigan native. "It was nice to get back up in the Midwest.
"It's just been a place where I was able to be the swing guy for a while, learn from some good players that were ahead of me and just settle in a little bit," Berger added.
He was called on in 2013 to fill in at right guard and left guard, and in 2014 he started the final nine games of the season at right guard. In 2015, he started all 16 games for the first time of his career, this time at center.
Last season, he started at center and both guard positions.
"That was how I stayed in the NFL – being able to play multiple spots or all three spots. I think it was either that or go home," Berger said with a chuckle. "So I think out of necessity I learned to do it, and I did it at a level that kept me around."
The Vikings have utilized Berger primarily at right guard on Minnesota's first-team offense throughout training camp and the first three preseason games.
We caught up with Berger for a recent Timeout: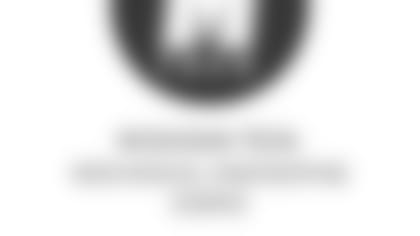 Q: You've played with a lot of different offensive line groups. What makes the 2017 unit special?
A: I think the best thing we have in our current group is just that they come ready to work. So we know that we have things we have to improve, and I think the guys come in open to that, and we all just want to get better.
Q: Besides not snapping the ball, what is the biggest adjustment between C and G?
A: I think at center, you have a lot of pre-snap stuff you're thinking about – getting everybody lined up, everybody's relying on your call, so there's a lot that you're doing before you snap the ball. And then I think after the ball is snapped, there's just space that you're dealing with at guard that you don't have at center. So it's just getting used to that space that you have.
Q: You earned a mechanical engineering degree from Michigan Tech; what is it about that field that you're passionate about?
A: I just love the idea of taking a raw material and making it into something, whatever that is. I have a woodshop at home that's kind of my hobby. Just being able to take some pile of something and turn it into something useful. The whole manufacturing end of it, I guess, is what really appealed to me. You know, that's what I was trying to get into until I got invited to the combine. So I would like to do that at some point. It's been a little while since I got the degree, but hopefully someone will have me.
Q: Do any special projects of yours especially stand out?
A: There's been things along the way, like furniture here and there. I made a dresser for the house and some other little things like that. My dad and I finished the upstairs of the garage that [my wife and I] stayed in for six years, kind of as our 'crash pad' back in Michigan. So just little things around the property that you're able to do yourself and not have to rely on other people.
Q: As a guy who enjoys the outdoors, have you found a favorite fishing spot in Minnesota?
A: I haven't had a chance to get out too much here. We go out to Michigan a lot when we can, because the [in-season schedule] is busy. Newaygo is on the river, so when I get a chance to go out with someone there, it's fun. I'm not the greatest fisherman in the world, but if I'm in the right boat with the right person, I can catch fish. I'd probably be able to catch fish with B-Rob (Brian Robison).
Q: I understand that two of your four children are adopted. Why is adoption such an important cause for you and your family?
A: I think just to let moms know that there's options out there. We've been so fortunate and blessed with this adoption and the two families that we've been connected with in that way. Just great people, and adoption is such an unselfish thing. It's cool to see, and [my wife] Abby and I have been so blessed just to have the two added bonuses to our family.
Q: Has being a father changed your career perspective at all?
A: I think maybe your motivation, your focus, changes. You know, you've got some specific faces you can picture when you're out here and days get hard. I think that, and the other thing is, when football's tough and the days get long, you come home to a family. For me at this point, I can't imagine not being able to come home to them.
Q: What is your favorite family activity during the offseason?
A: The Twin Cities has some great stuff around here. On the off day during the season, sometimes it gets long and you just want to relax with them, but stuff like getting to the zoo when we can or the Children's Museum over in Saint Paul, stuff like that. There's great parks all around, which is a great place to go and just let the kids play and be able to hang out with them that way. So just trying to get out and spend time with them, Tuesday is a great family day for that.