MINNEAPOLIS – The Thielen Foundation on Thursday announced donations of more than $75,000 in cash and equipment to three local organizations.
Robbinsdale's Cooper High School, Northside Impact Fund and Urban Ventures will all benefit from the donations made to support youth sports programming and create positive change in Minnesota.
The donations – which kicked off in June – include providing financial resources to keep sports programming in place, as well as much-needed athletic equipment and upgrades for at-risk youth during these difficult times.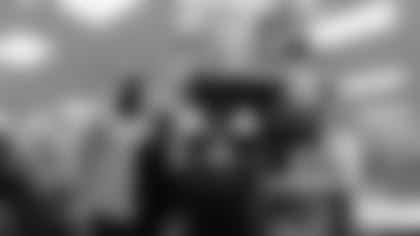 The announcement was made following the Thielen Foundation hosting 25 young people from the Northside Commons Park youth football program (part of the Northside Impact Fund) for a shopping spree at SCHEELS. Each youth received a $150 gift card and a pair of new cleats.
The most recent Thielen Foundation support is focused on south and north Minneapolis, areas which encounter some of the largest achievement gaps in Minnesota.
Thielen Foundation was established in September 2018 by the Vikings receiver and his wife, Caitlin.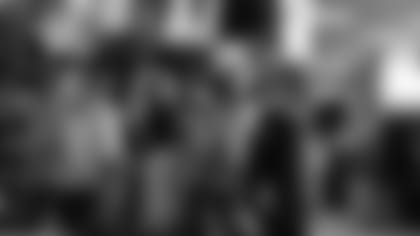 "At Thielen Foundation, we believe the zip code you are born in should not determine your future potential, and we believe in the power of sport and the positive change it can make on our youth – and then through our society," Adam said. "Sport teaches so many great lessons like teamwork, discipline and work ethic, and loving one another despite our differences. I truly believe that giving opportunities for youth to participate in sports and supporting them with the appropriate resources, so they are not at a disadvantage compared to others, will have a profound impact [and help create] change in our society when it is needed it more than ever.
"These three organizations have excellent leadership and proven track records in the development of young people's character and teaching life lessons, all through the platform of sports, and we couldn't be more excited to support them," Adam added.
Thielen Foundation simultaneously is launching a #ChangeThruSport campaign to assist Cooper High School, Northside Impact Fund and Urban Ventures in raising even more funds needed to finish projects and provide additional working capital to keep programs running.
All funds raised through this campaign will be split evenly between the three organizations. The #ChangeThruSport campaign builds off Thielen Foundation's prior partnership with Brooklyn Center High School and numerous other donations to local sports organizations that are impacting the lives of youth through athletics.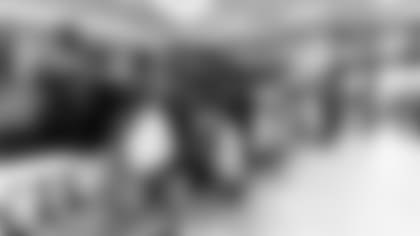 "Adam and I love giving to all these causes, as they represent grassroots organizations that build long-term relationships with youth and their families and will be there to support them and help them [succeed] in their future goals," Caitlin said. "These organizations have been making an impact on our youth for years, and we are proud to be a part of it and see our support through sports grow as we continue to move forward."
All funds raised this fall will be evenly distributed to each organization.
About Robbinsdale Cooper High School Partnership
Thielen Foundation is united with Robbinsdale Cooper High School's football coaching staff to help renew their disintegrating weight room and bring pride, esteem and confidence to the students and their school. The coaching staff and players openly dialogue about issues that promote positive cultural changes on their team, school and the greater community.
About Northside Impact Fund Partnership
In June, Thielen Foundation teamed up with Alpine Esports to partner with Northside Impact Fund & Minneapolis Foundation to meet the critical needs of approximately 10,000 youth in North Minneapolis impacted by COVID-19. Thielen Foundation cash donations were utilized to support North Commons Park programs, Heritage Sports, Above The Rim and North High School Athletics.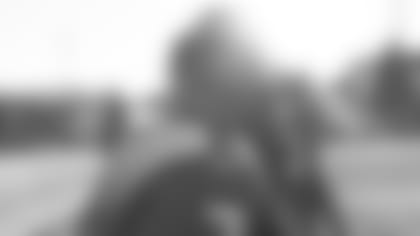 About Urban Ventures Partnership
Thielen Foundation has supported the youth soccer and basketball leagues in the Phillips Neighborhood. In addition, the foundation purchased gift cards to local small businesses on Lake Street that were damaged during the unrest in the spring and distributed them to local residences to stimulate the economy and support local businesses.
With an overarching theme on youth development, Thielen Foundation aims to create programs that serve, educate and inspire those in need so they're equipped and empowered to reach their full potential in life.