Adam Thielen's successes in the NFL — 412 receptions, 42 touchdown catches and counting — have occurred on multiple stages.
Dependable day or night, Thielen has shown again and again the ability to make catches in traffic or shake himself completely free of defenders, as he's done thrice already for touchdowns in 2021.
In each of the past five seasons, Thielen has left the stylish Vikings locker room to start the home opener at U.S. Bank Stadium. He's caught 28 passes for 453 yards and three scores in those games. Two catches Sunday will move him past Vikings Legend Jake Reed for sixth all-time on the team's career leaderboard.
No matter the luster, roar of the home crowd or from the well-traveled Vikings contingency at road games, Thielen has never forgotten his roots or the feelings generated by playing high school games under the lights on Friday nights.
Long before purple, white and even yellow Vikings jerseys featured Thielen's name and number 19, he appreciated the way Detroit Lakes turned out for the team.
"I think the thing that always comes to mind is we used to do our halftime meetings behind the field by the buses," Thielen recalled. "That was the one time — normally you're facing the field and the fans are behind you, but I can always picture standing there at halftime and looking across and seeing all of these people support you from your community, where the town kind of shuts down and everybody is there Friday night, everybody is excited about the game.
"The lights are shining on the field, and all of your people you grew up with and have supported you since you were little were all in the stands," Thielen added.
The fondness of those times remains strong.
"I think that's why it is so special when we play those night games, Monday Night Football, Thursday Night Football, Sunday Night Football, and I think it's because we all have such fond memories of high school and being in front of the community under the lights. I think that's why we get so juiced up to do that. The energy and atmosphere is tough to beat."
It's also why he and his wife, Caitlin, were determined to provide new lights for Brooklyn Center High School through Thielen Foundation with help from sponsors and partners.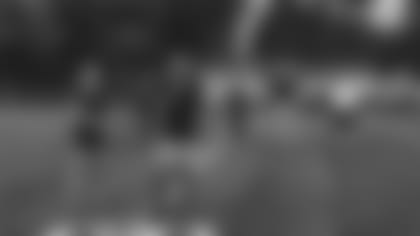 Caitlin explained her memories of playing soccer under the lights and supporting her school's football team.
"It was awesome. I love it," Caitlin said. "It felt so cool out there with your friends, and then home football games, so many people come out from the community and you meet up with your friends and cheer on the team. It's just such a fun thing, and I'm so glad because Brooklyn Center can have that opportunity now."
That moment occurred on Sept. 10 — two years to the day of visiting Brooklyn Center to celebrate a major equipment donation — when the Thielens returned to the North Metro school, and Centaur Nation was finally back under the lights for the first time since a power outage in 2018.
Brooklyn Center Athletics Director Nate Gautsch heard the buzz before everyone enjoyed the glow. When Gautsch walked the halls earlier that day, the chatter by students and teachers was about that night.
"Some of the staff who have been here and know we haven't had lights, all of a sudden, it was like 'We're under the lights tonight.' You kind of saw a light go off," Gautsch said. "When we got the notification that Adam was going to be here, you get a little extra excitement going."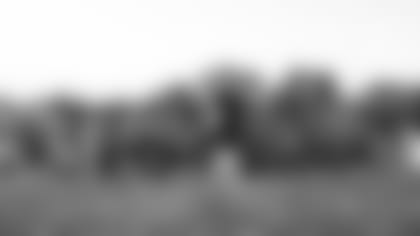 Thielen explained to the Brooklyn Center players and coaches before the game how much Friday night lights still mean to him. He delivered comments to the crowd, encouraging the community to support the Centaurs and welcoming the Patrick Henry High School Patriots.
The sun yielded behind clouds, and the modern lights grew stronger, giving Brooklyn Center players the opportunity they had never enjoyed.
"When you play a game at 4 in the afternoon, it kind of loses that aura that you get with Friday night lights," Gautsch said. "To bring this back, some of these kids, our seniors have never played a home game under the lights, so now they're part of new Brooklyn Center history. I'm excited. I get goosebumps thinking about it."
After the power outage, Gautsch had the power company come out to check the lights. The system was old, did not meet code and posed a hazard.
"They disconnected it and locked it up," Gautsch said. "They actually looked at me and said, 'You're lucky to be alive. You easily could have been shocked or had a fireball fall on your head.' "
Gautsch, who began coaching at the school in 1995 and is in his 18th year as athletics director, spoke with a sense of relief, gratitude and excitement.
"The hope is that you bring back Friday night lights and football games, a community event, the student body and people come back together to enjoy each other in a school setting and watch high school football," Gautsch said. "That's what's been lost."
Brooklyn Center prevailed 38-20, shining in its return to the lights.
Thielen stood on the track behind the sideline and reminisced.
"You think about those Friday night lights — those are some of the greatest memories I have of my football career," he said. "I have some great memories in the NFL, but the biggest ones that come to mind are being in front of your community and the people you know that have supported you since you were little. I know Caitlin has memories of being at games and supporting the football team and playing soccer under the lights. It really drove us to want to do this."
Thielen Foundation's primary goal is to help others reach their full potential, whether that's an individual athlete or an entire community.
"Obviously we want the kids to be pumped about being able to play in front of their community, but it's about this community being able to play and come together to support one another, to be around one another and to have that support," Thielen said. "For these young kids, that means so much to them, and hopefully makes them want to be better in what they're doing and hopefully finish high school and do big things in the future."