EAGAN, Minn. — Welcome to the final quarter of the 2019 season.
The Vikings sit at 8-4 and are in position to make the playoffs, but it remains to be seen whether they do so as a division champion or a Wild Card team.
Minnesota would be the No. 6 seed if the season ended today, but the Vikings remain one game behind the Packers (9-3) in the NFC North race.
On Sunday, the Vikings begin a crucial December stretch that features three home division games in a four-week span.
First up? A date with the Lions, who are 3-8-1 and have lost eight of their past nine games. Kickoff is at noon (CT).
Vikings players and coaches said they embrace the challenge that lies ahead, beginning with a Week 14 clash with the Lions.
"Everything is still right there in front of us," said tight end Kyle Rudolph. "[Vikings Head] Coach [Mike] Zimmer challenged us this week to play our best football this [game]. It's time to put it all together in all three phases."
Zimmer said he's not worried about big-picture storylines with four games remaining.
"We just need to win," Zimmer said. "Win games, and it will all take care of itself."
The fun starts Sunday, as the Vikings could keep their hold on their playoff spot, while also hoping to stay in the mix for another NFC North title.
Here are three areas to watch in Sunday's contest, plus some noteworthy stats on both teams:
Lions quarterback David Blough's first completion of his NFL career was a 75-yard touchdown pass to wide receiver Kenny Golladay.
That shouldn't surprise you, considering the Lions are among the league's most aggressive teams in terms of taking shots down the field.
No matter who the quarterback has been, Detroit likes to go deep. The Lions are tied for the league lead with 54 completions of 20-plus yards, and they are tied for third [with the Vikings] with 21 completions of 30-plus yards.
Golladay, who has 950 yards and averages a whopping 20.2 yards per catch, developed a strong rapport with Blough in the quarterback's first game with four receptions of 20-plus yards.
Minnesota ranks 20th against the pass by allowing 242.9 yards per game, a stat hampered by a recent six-game stretch.
Through their first six games, the Vikings didn't allow a 300-yard passer and gave up an average of 218.8 passing yards per game. Minnesota has allowed an average of 267 passing yards per game over its past six contests that have featured quarterbacks such as Matthew Stafford, Dak Prescott and Russell Wilson.
Sunday will be a good test for a Vikings secondary that has been up and down in 2019, especially against a Lions offense that likes to take chances.
The Vikings are prepping for the second time this season to face a quarterback making his second career start.
In Week 11, Minnesota played Brandon Allen, who made his second start for the Broncos. Now, the Vikings are readying to play Blough, who made his first NFL start last week in a narrow loss to Chicago. Blough played for Purdue and initially was signed by the Browns as a rookie free agent this spring before Detroit acquired him via trade.
Blough also marks the sixth backup quarterback (at least at that time) that the Vikings have played this season.
Minnesota faced Chase Daniel in Week 4 when Mitchell Trubisky suffered an early game injury. Against the Giants in Week 5, Eli Manning had been benched in favor of rookie passer Daniel Jones. Case Keenum was injured during the Washington matchup in Week 8, leading to Minnesota's first look at rookie Dwayne Haskins. The Vikings then played against backup QB Matt Moore in Kansas City and Allen with Denver.
Minnesota's defense has a limited sample size of Blough to study. Vikings defensive end Stephen Weatherly said there are pros and cons to a situation like this one.
"[Zimmer], a defensive-minded coach, veteran coach, can hit him with a bunch of things this kid has never seen before," Weatherly explained. "[But] from a preparation standpoint, as a defensive lineman especially, when it comes to pass rush and pressures, you don't know how this kid likes to escape. Does he like to step up? Does he like to roll over his back shoulder? Will he just take off when he sees the open B gap?
"He's shown a little bit on film, but he can always [switch] it up, because he's only had so many snaps to show what he has," Weatherly continued. "So we prepare for everything, and we have a pretty good pass rush plan, I think. We just got our first attempt at practice today, going closer to live action, so it's about how we're going to execute that same plan on Sunday."
Asked about the Vikings having to prepare multiple times this year for a quarterback with limited game tape, Zimmer said, "That's part of the NFL."
"We're just glad our guy (Kirk Cousins) is staying upright," Zimmer added.
The Vikings special teams return units are still in search of a big one.
Minnesota's punt return average of 5.3 yards ranks 29th in the NFL. Marcus Sherels, who was brought back then later waived, and Chad Beebe, who is on injured reserve had longs of 15 yards. Mike Hughes' long this season is 10 yards.
The Vikings averaged 10.5 yards per punt return in 2018, which ranked sixth in the NFL, and 9.5 yards per punt return (eighth in the NFL) helped Minnesota in a season that was founded on a historically great performance by the defense and field position.
As for kickoff return average, Minnesota's average of 22.4 ranks 12th in the NFL, which is respectable but a decline after leading the NFL in the category in 2015 and 2016 with 28.3 and 27.3 per pop, respectively. Minnesota was fourth with an average of 24.8 in 2017 and sixth last season with 24.5 per return.
"We need to get some return game going. We haven't done very good on that," Vikings Head Coach Mike Zimmer said Tuesday, a day after Seattle limited Minnesota to 57 yards on three kickoff returns and forced two fair catches on punts.
Special Teams Coordinator Marwan Maalouf said he thinks the units are close, but a lapse by one player can have a significant impact.
"The last game, all it takes is for one guy to miss his man," Maalouf said. "And then the timing and the spacing of kickoff return, the two opportunities we got in the last game, we were close. It's just that one guy, and that's the most important thing. That's what we've been stressing, making sure that all 11 guys are on the same page and how one guy can ruin a return, and that's just the reality of it. Our guys have been doing a good job. I like to think our game plan changes every week, and we keep it simple for us and try to make it difficult for the opponent. We're close."
Football Outsiders has some impressive drive stats that take a look at an offense's success at gaining yards, scoring points and earning first downs, as well as a defense's success of preventing those things and an overall net.
Minnesota ranks 12th in net yards per drive, sixth in net points per drive and seventh in net "drive success rate," which are all positives.
If special teams can boost their return games, the Vikings could be better-positioned to make the most of offensive and defensive possessions during the final stretch of the season.
That will start Sunday against a Detroit team that allowed Minnesota's longest kickoff return in 2019 (a 38-yarder by former Lion Ameer Abdullah).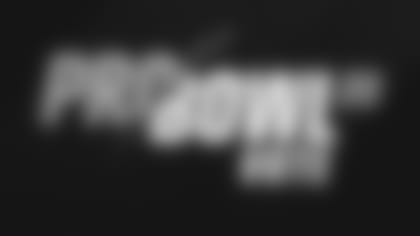 Pro Bowl Voting
Last chance! Vote to help make sure all your favorite Vikings make the 2020 Pro Bowl in Orlando. Voting ends Dec. 12, 2019.
— The Lions and Vikings rank seventh and eighth, respectively, in total yards so far. Detroit's offense has racked up 4,527 yards compared to Minnesota's 4,519.
— Minnesota through 12 games has 249 defensive sack yards, which is tied with Jacksonville for ninth-best in the NFL. The Vikings have 33 sacks on the season, with Danielle Hunter (9.5) and Everson Griffen (7.0) leading the way.
— The Vikings offense has a 68.3-percent success rate in the red zone, which ranks third in the NFL. That number has drastically improved from 2018 when Minnesota ranked 21st in the league (54.0 percent).
— Minnesota and Detroit will face off in the 117th all-time contest between the NFC North franchises. The Vikings lead the series with a regular-season record of 75-39-2. The teams have never met in the postseason.
"Obviously a huge one for us – we need this one, and it's going to be really important that the last quarter of the season now, that we finish really strong. We still have to go out and earn everything in front of us and really take the same approach we've had all season, which is focus in on Sunday and no further. That's where we are."
— Vikings quarterback Kirk Cousins on Minnesota's playoff mindset.
How deep is the NFC? Just look at the point differentials below.
The conference's current division leaders include New Orleans, Seattle, Green Bay and Dallas. Here are the point differentials of the top four NFC playoffs seeds:
But the current Wild Card teams in San Francisco and Minnesota actually have better point differentials than teams who would currently get a home playoff game.