It was a play the Vikings absolutely had to have against the Saints.
No, not THE ONE you've replayed in your head since these two teams last met.
Let's talk about the oh-so-important play that will forever be overshadowed by the Minneapolis Miracle. That viral — in a good way for the Vikings — moment never would have happened without Minnesota's stop on a third-and-1 run by Alvin Kamara with 29 seconds remaining.
If New Orleans had converted, the Saints could have milked the clock and left no time for the Vikings before attempting a field goal by Wil Lutz.
Instead, Kamara was tackled for a loss of 1, with safety Anthony Harris making first contact. Lutz's 43-yarder gave the Saints a one-point lead, but it took just four seconds off the clock.
"It's overshadowed by another great play, which is understandable, but that was a critical play in the game," Vikings Defensive Coordinator George Edwards said. "Otherwise, they would have ran it out, and we would have been sitting there holding our thumbs."
The Vikings had the thinnest of chances, but it turned out to be enough time to run four plays — two completions and two incompletions — and deliver the game-winning score.
The improbable finish when Stefon Diggs elevated to high-point a pass from Case Keenum, landed on his feet, pivoted and crossed the goal line as time expired eclipsed everything that happened in the game before it in football lore.
We asked multiple Vikings participants for their memories of what may be the most important, least famous play in franchise history.
Tom Johnson, what do you remember?
"To be honest with you, I don't think I was even on the field at that time," he said.
Well, actually, you fired quickly off the snap.
"With me being my size, I'm already aggressive, especially in a short-yardage situation," said the 6-foot-3, 285-pounder who is smaller than most interior linemen who are playing in short-yardage situations. "[Defensive line coach Andre Patterson] already knows I'm trying to get off the ball has hard as possible, as fast as possible just to get that surge. Everybody isn't blessed like [329-pound Linval Joseph] to be able to eat 12 guys up at one time (laughs). With me, I'm not surprised at all at trying to be the first one off the rock, trying to attack."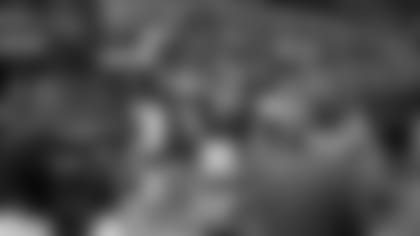 Harrison Smith is disappointed. Never mind the fact that he made a critical tackle of Michael Thomas after a gain of 5 to force the third-and-1. The safety is in angst because the Saints have driven from their own 25 to the Minnesota 24 in 56 seconds, converting a fourth-and-10 along the way.
"We were just disappointed we let them into field goal range, really," Smith said. "You don't want to rely on that incredible play at the end because it's the exception and not the norm. At this point, we knew they were in field goal range, so honestly, [we were] disappointed, but it was a great play by Anthony. Ultimately, when you look back, it set up that play."
The Vikings approach short-yardage situations with a "change-the-mindset" demeanor, which is a euphemism for being the ones in control. They want to be decisive with their actions, strike first and control the line of scrimmage, but most importantly, do the right things.
Defensive linemen want to be first off the snap and powerfully win their matchup to limit options.
Johnson is in at one of the defensive tackles in Minnesota's third-down defensive package, ready to do everything he can to keep his former team from winning the play — and the game.
New Orleans' road to the NFC Championship is not going through his gap if he has his say. When the ball is snapped, Johnson explodes before others, but the play goes away from his gap.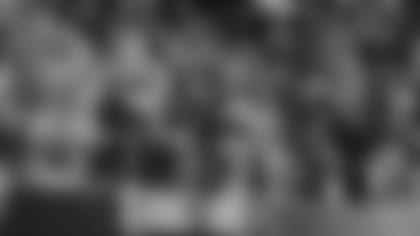 Linebackers and safeties work to fill holes and avoid getting out of position.
Coaches and players study tendencies of opponents before each game to provide the best information for how to take away what an opponent wants to do.
"The thing about the Saints," Kendricks said, "is their playbook is completely wide open. You never know what they're going to run in any situation, so it's about staying disciplined."
Harris, who entered the game after Andrew Sendejo left with a concussion, quickly communicated with Kendricks and other defenders.
"Ant's a smart kid. He's shown up for us in the games he's played," Kendricks said. "He's a gamer, man. He makes plays."
Harris said the Vikings believed the Saints "would try to play tough football and run in that situation, so it was just about covering our guy on that particular play" and knew he had an opportunity when he wasn't blocked.
"You read your keys, make a quick decision," Harris added. "We always talk on special teams, 'Don't be surprised if you're free.' On that play, I was a little surprised that he didn't block out on me, but I just tried to shoot my shot, make a quick decision and get him down on the ground."
Harris gets a piece of Kamara in the backfield, slowing him down and allowing Danielle Hunter and Brian Robison to shrink the space between them and Kendricks to come up to finish the play.
"I penetrated the gap, and I was in position to get in on the tackle," Harris added. "I got in there, was able to get a hit on him, and Eric was able to come clean it up as well, so we were able to hold them."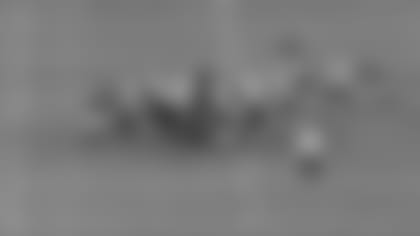 In a conference call with reporters on Wednesday, Saints Head Coach Sean Payton lamented not getting the first down on the third-and-1 play more than anything that happened thereafter.
"I was going through short-yardage [on Wednesday], and a more significant play was the third-and-1 prior to us kicking the field goal," Payton said. "With where that game was at, if we're able to convert the third-and-1, we'll take the time down and really make that field goal the last play of regulation. We weren't able to do that. Minnesota got the stop and gave themselves some time."
With the gift of time, the Vikings were able to deliver one of the most memorable finishes in franchise history, erasing a "not-us-again" heartbreak for the fan base.
People didn't make crying selfie videos as a reaction to the stop on third-and-1, and the clip hasn't garnered millions of views online, but defenders know that they had a role in enabling the ensuing emotions.
Do the defenders mind that a tackle for loss has left the memories of so many?
"It's kind of like a lot of stuff that happened in the game, the details that you usually remember," Johnson said. "The last play kind of took over everything because there were so many emotions and so much excitement, so to be honest with you, I couldn't even tell you exactly what was going on. I know the mindset is always, short yardage, we're thinking of being aggressive, attacking and then trying to make the pocket move back, that our line will make sure any sneak won't get penetration."
Smith's memory of the stop and the Miracle always will be affected by the fact that the Saints kicked a go-ahead field goal with under half a minute to go. He doesn't want to bank on future miracles.
"I still think, you look back on it, those plays at the end, those don't happen," Smith said. "You're not playing for those plays. To win that game, we needed to keep them out of field goal range. Now, a miracle happened, and we ended up winning, but that's not how you design it to go. Looking back, it ended up being big that there was still a little bit of time, but it's not a winning brand of football."
Harris hadn't re-watched the third-and-1 stop since team film study after the game until we pulled up a copy and played it on a phone.
"You just look back and think if they convert in that situation, they've got time to run the clock and potentially come out with a win in that game, but it didn't quite go that way," Harris said. "Guys kept believing, kept fighting, and you realize that holding them on that possession gave ourselves a chance to win that game."