Sports physicals are very important for many reasons, beyond getting the green light to play.
When Vikings players report to training camp, they undergo physicals before they are cleared to participate on the field.
While there are many things that parents do to help their young athletes like filling out forms, paying fees, purchasing or inspecting equipment and gear and buying apparel, a preseason check-up is also important.
Below are the benefits of a sports physical, and what to expect.
Reminder: TCO is offering *Free Sports Physicals for student-athletes. RSVP today and secure your spot. *
A sports physical is an exam that assesses a student-athlete's health and fitness as it relates to their sport to make sure they are healthy enough to participate in the upcoming season. Although it will not be as comprehensive as the physical exam of a typical annual check-up, the health care provider will examine your child with the general requirements of their sport(s) in mind and look for conditions or injuries that could make it unsafe to participate.
If your child has a condition or injury that will affect his or her safety and/or performance, the health care provider will suggest treatments that include ordering appropriate testing, prescribing medication, and suggesting exercises and/or modifications that will help them play his or her sport safely.
We encourage parents to come prepared to discuss their child's family history, past medical history, and any pre-existing conditions. Even if there haven't been issues in the past, every new year can prompt changes in a growing body.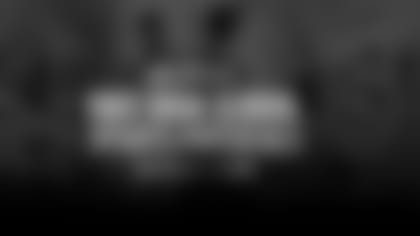 At Twin Cities Orthopedics, we offer free sports physicals in the summer at several of our Metro locations. Your student-athlete will see both an orthopedic and a primary care provider, as well as a certified athletic trainer. If the locations, dates, or times don't work for your family, your pediatrician or primary care provider can perform a sports physical at your preferred clinic.
Free sports-qualifying physicals are 5-8 p.m. Monday-Thursday, July 24-27, at eight of our convenient metro locations:
• Monday, July 24: Otsego and Waconia
• Tuesday, July 25: Coon Rapids and Edina
• Wednesday, July 26: Maple Grove and Lake Elmo
• Thursday, July 27: Burnsville and Eden Prairie
About TCO Free Sports Physicals
TCO sports-qualifying physical exams are open to middle school, high school or college student-athletes with clear medical histories.
● Students currently under primary care provider (PCP) care for current or previously diagnosed medical conditions/injuries/illnesses are advised to receive medical examinations from their PCPs.
● The sports physical exams usually take about 20 minutes.
● Parents or guardians are required to accompany their child if he or she is under 18.
In the end, you're looking for a thumbs-ups to play (or a clear understanding of the recommended modifications) and a signature on the required clearance form(s), which you will send on to your child's athletics director or office at their school. Remember, a sports physical should not replace regular visits to your child's primary care physician; it is a complementary part of a student-athlete's overall health care.
Need more info? Find answers to frequently asked questions regarding Twin Cities Orthopedics' sports physicals right here.