EXCELSIOR, Minn. – One of the most important tools that players need in order to perform on the football field is a good night's sleep.
Vikings nickel/defensive backs coach Terence Newman recently sat on a panel for MPLS/St. Paul Magazine's Healthmakers event, presented by Sleep Number, with three sleep experts to talk about the importance of quality sleep.
The sleep experts on the panel were General Care Physician with North Memorial Health Maryam Rajablou, M.D., Medical Director for North Memorial Health Jason Cornelius, M.D., and VP of Sleep Science and Research for Sleep Number Pete Bils.
As a recently retired player, Newman was able to enlighten the audience on the importance of sleep and the impact it can have on athletic performance.
"In order to be an athlete, first off you have to train your body to handle the rigors of going out every day and practicing and running however many miles you run during practice," Newman said. "In order to do all of that, you have to do a lot of training. Well, in order for your body to recover, you have to get adequate sleep."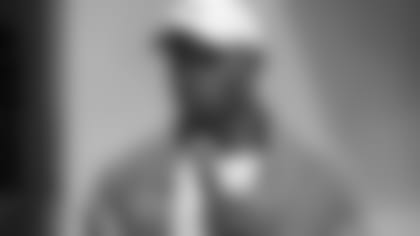 Bils, who has worked for Sleep Number for 24 years, echoed Newman.
"The average career for an NFL player is only 3 years and 4 months, because of injuries, because of issues with their bodies," Bils said. "Sleep can be a competitive advantage at that level."
More than 11 million people use a Sleep Number bed. Through its partnership with the Vikings and the NFL, Sleep Number and the NFL jointly offered players the opportunity to sleep on a Sleep Number 360 smart bed.
Sleep Number gave away a 360 smart bed, the same that Newman uses, to a lucky audience member. He explained the advantages of one of the newer models.
"For me, it was interesting to see, I can have my breaths per minute, and when I roll over, it tells you," Newman said. "It is pretty diagramed, so it tells you any of that information. To me, it was interesting because I always thought that I slept really well throughout the night, but I would see every two hours I would roll over here or there, and I never knew that. It is direct feedback."
Bils said the 360 smart bed is equipped with numerous smart features that advance the science of sleep.
"The real value of it is for the big data to become small so that you can do something with it," Bils said. "There are a lot of things you can learn from looking at the data on it."
As a coach, it is still extremely important for Newman to get a good night's sleep.
"You sit in meetings all day and you have to be able to pay attention and focus on the details and the plays you have to remember for the coming game," said Newman. "For us I think that sleep is important obviously for focus, because if you are not focused, you are not going to pay attention, and if you don't pay attention you can't get the information that's important to you."