This "Throwback Thursday" revisits Minnesota's trip to Seattle in October 2006.
The Seahawks entered the contest with a franchise-record 12-game home win streak, but the Vikings rallied with 28 of the day's final 31 points and won 31-13.
The surge had a little bit of everything: a 40-yard touchdown pass from Brad Johnson to Marcus Robinson, a 15-yard scoring pass from running back Mewelde Moore to Jermaine Wiggins, a franchise-record 95-yard touchdown run by Chester Taylor and a fumble recovery in the end zone by Kevin Williams.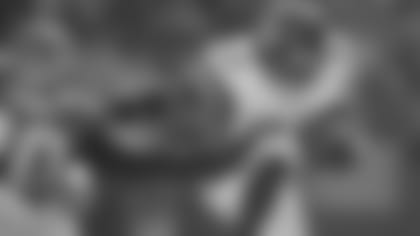 The Vikings rushed for 175 yards on 30 carries and limited the Seahawks to 53 yards on 21 carries. Taylor accounted for 169 (a career high) of those yards on 26 carries.
Johnson completed 15 of 24 passes for 171 yards with one touchdown.
In addition to his second of four career touchdowns, Williams recorded a sack. As did Ben Leber and Darrion Scott.
E.J. Henderson and Napoleon Harris split another sack. Henderson and Cedric Griffin also intercepted Seneca Wallace, who came on in relief of injured Matt Hasselbeck.
The Vikings are scheduled to play the Seahawks at 9 p.m. (CT) Friday in the second preseason game for both teams. The game will be simulcast in the Twin Cities on FOX 9 KMSP and KFAN 100.3-FM. It also will air on NFL Network nationwide.
Look back at photos over the course of time featuring games between the Vikings and the Seahawks.