The sparsely populated room was quite Spartan by today's NFL Draft standards.
No cameras for live look-ins that have become pretty much expected, nor the lights of prime time and pageantry.
Instead, it was Bud Grant just four days into his job as head coach of the Minnesota Vikings, and Jerry Reichow, an all-star member of the inaugural 1961 squad, still relatively early in his transition from a player to the team's personnel director, at the Vikings former headquarters on a Tuesday morning in March.
Vikings General Manager Jim Finks wasn't with Grant or Reichow (who remain with the Vikings as consultants) on March 14, 1967, but his fingerprints were all over one of the most incredible weeks in the history of any sports franchise:
March 7, 1967: Vikings trade quarterback Fran Tarkenton to the New York Giants and receive first- and second-round picks in 1967, a first-round pick in 1968 and a second-round pick in 1969.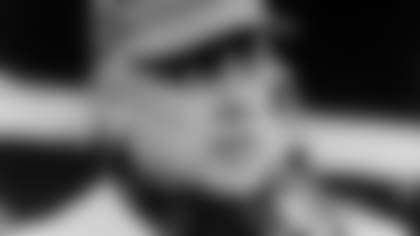 March 10, 1967: Vikings hire Grant as their head coach.
March 14-15, 1967: The Vikings participate in the first common draft between the NFL and AFL, selecting 18 of the 445 total players picked across 17 rounds. Ten of those selections made the team, and four of the players made at least one Pro Bowl.
Alan Page (nine), Gene Washington (two), Bobby Bryant (two) and Bob Grim (one) combined to have 14 selections to the all-star game.
Page (Class of 1988) eventually landed in the Pro Football Hall of Fame in his hometown of Canton, Ohio, where Finks (1995), Grant (1994) and Tarkenton (1986) also are all enshrined.
Reichow, who played for the Vikings from 1961-64, became a scout while Norm Van Brocklin, Minnesota's first head coach and a former teammate of Reichow in Philadelphia, was still with the team. Van Brocklin was enshrined in 1971 for his playing career with the Rams and Eagles.
"That was kind of sudden. I got fired and hired at the same time," Reichow previously recalled to Vikings.com. "Van Brocklin and Joe Thomas, who was our personnel guy, didn't like each other, so when Van Brocklin let me go, he said, 'Go on down to see Joe,' sent me to a couple of places, and all of a sudden, they fired him.
"I'm all alone, and I don't know anything about scouting hardly, and we got through that year (1965)," Reichow continued. "In January [of 1966], they asked me to become the personnel director. I said, 'Who am I going to direct, we don't have any scouts,' and I had little kids, a family, so I said, 'Only if we join a combine, so that's when we joined BLESTO and have been there ever since, but they bailed me out because that's where all the scouting was."
*Side note: BLESTO (originally LESTO in 1963 and later BLESTO-V and BLESTO-VIII before going back to BLESTO) was founded through a partnership by three teams as the Lions, Eagles, Steelers Talent Organization. The Bears joined the effort a year later, and then the Vikings under Reichow's suggestion. The Bills, Colts and Dolphins eventually added to the acronym that has since reverted to BLESTO.*
Reichow explained some of his memories from the 1967 draft to Vikings.com.
"Bud came down from Canada, and he wasn't familiar with the players, and Finks was the general manager and he was in the hospital, so it was just Bud and I in the [draft] room," Reichow said. "I had all my little charts and went through that, and that's when we got Alan Page and a bunch of those guys. We had a real good draft. So I guess Bud said, 'He will be all right,' and I stayed there a long time with him."
With the second overall pick of the draft — part of the ransom for Tarkenton — the Vikings selected running back Clinton Jones. Minnesota followed by selecting Jones' former Michigan State Spartans teammate Washington with the eighth overall pick.
The Vikings used the 15th overall pick to select Page, after sending tight end Hal Bedsole, running back Tommy Mason and a second-round pick to the Los Angeles Rams.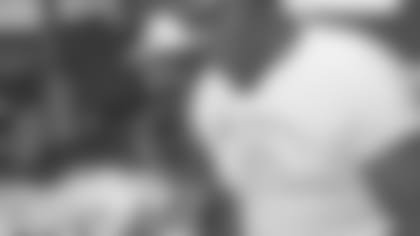 "It was very interesting, coming in with Alan because Alan played at Notre Dame," Washington recalled. "We were coming in off that 10-10 tie. They were co-national champions with us. We were undefeated going into that 10-10 tie, and they were undefeated. Alan and that Notre Dame team had one more game to play against USC. Of course they played after that 10-10 tie and beat USC [51] to nothing. On the other hand, we were co-national champions."
Washington said the nucleus shifted from rivals to teammates quickly, helping prime the Vikings rise from a 3-8-3 mark in 1967 to an 8-6 showing and the first of 11 division titles claimed under Grant from 1968-80.
"It was quite interesting how we bonded right away, and after that first year, we started winning and started putting it together," Washington said. "I'm so grateful I got the chance to play with them."
Washington and Jones were part of a trailblazing program at Michigan State that was one of the earliest to completely integrate. Jones said the connection between those draft classmates remains strong.
"We have a very deep connection because that 1967 class opened a paradigm shift in diversity," Jones said. "Michigan State opened up the modern era of NCAA football because they had so many African Americans and Pacific Islanders at a time when the country was going through a youthful revolution."
Page, who became the first defensive player to be named NFL MVP in 1971, said the draft class "was a pretty special group of people."
Grim was chosen from the 28th overall spot in the second round with a choice obtained in the Tarkenton deal.
The other two picks from the Tarkenton haul led to the selection of Hall of Famer Ron Yary in 1968 as the first offensive lineman ever drafted from the top spot and Vikings legend Ed White at the 39th overall spot in 1969.
Bryant proved to be quite the late-round find. Selected 167th overall in 1967, he recorded 51 career interceptions, which is second in franchise history to Hall of Famer Paul Krause's 53 in Purple. Krause arrived in Minnesota in 1968 after a trade with Washington.
Tarkenton, of course, returned to the Vikings via another trade executed by Finks on Jan. 27, 1972. Grim, QB Norm Snead, RB Vince Clements and picks used to select DT Larry Jacobson in the first round in 1972 and LB Brad Van Pelt in 1973 were dealt to New York.
Here is a recap of the Vikings selections in the 1967 draft:
2. Clinton Jones, RB, Michigan State (1967-72) — 547 carries, 2,008 yards, 19 touchdowns; started 32 of 75 games
8. Gene Washington, WR, Michigan State (1967-72) — 172 catches, 3,087 yards, 23 touchdowns; started 62 of 81 games; two Pro Bowls, one All-Pro selection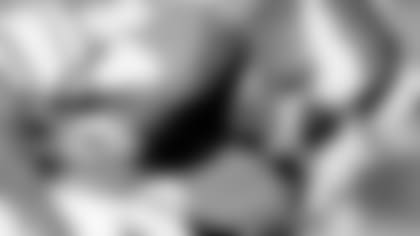 15. Alan Page, DT, Notre Dame (1967-78) —1,118 tackles (fifth in team history), 108 sacks (fourth in team history); 19 fumble recoveries; started 157 of 160 games; nine Pro Bowls, six All-Pro selections, 1971 NFL MVP; four-time NFC Defensive Player of the Year; Hall of Fame
28. Bob Grim, WR, Oregon State (1967-71; 1976-77) —84 receptions for 1,241 yards and nine touchdowns and one Pro Bowl selection in first run; 12 catches for 173 yards in second stint
61. Earl Denny, RB, Missouri (1967-68) —appeared in 27 games; four kickoff returns for 37 yards; two rushes for nine yards
87. Alvin Coleman, DB, Tennessee A&I [Tennessee State] (1967) —appeared in two games with the Vikings; later joined Bengals and Eagles
Ken Last, WR, Minnesota — did not make the team
No choice — traded to Pittsburgh for Phil King
167. Bobby Bryant, CB, South Carolina (1967-80) —51 interceptions (second in franchise history) that totaled 749 return yards; three interceptions returned for touchdowns; 14 fumble recoveries; started 127 of 161 games; two Pro Bowl selections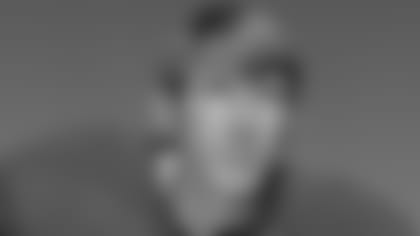 197. John Beasley, TE, California (1967-73) —115 receptions for 1,242 yards and 12 touchdowns; started 48 of 75 games
Bill Morris, G, Holy Cross — did not make team
244. Pete Tatman, RB, Nebraska (1967) —appeared in five games; returned one kickoff 14 yards
Bob Trygstad, DT, Washington State — did not make team
Fred Cremer, DT, St. John's — did not make team
Charles Hardt, DB, Tulsa — did not make team
348. Jim Hargrove, LB, Howard Payne (1967-70)­ —appeared in 32 games
James Shea, DB, Eastern New Mexico — did not make team
Gene Beard, DB, Virginia Union — did not make team
Dick Wagoner, DB, Bowling Green — did not make team