MINNEAPOLIS –The food and beverage menu for Super Bowl LII at U.S. Bank Stadium has been unveiled.
On Wednesday, Aramark gave local media members a special sneak peek of the culinary items through the Super Bowl LII Menu Preview.
Allison Sutera, Regional VP of Aramark's Sports & Entertainment Division, welcomed guests and thanked partners and sponsors, including the Minnesota Vikings, for their support in helping the menu come together.
Aramark currently partners with 14 NFL teams and serves more than 6 million people annually, including fans who attend Vikings games and other events at U.S. Bank Stadium. Aramark also created the menu for Super Bowl LI in Houston.
"We're looking forward to working with the NFL, the Minnesota Super Bowl Host Committee, the MSFA and the Vikings, and all of our partners, to create a memorable Super Bowl experience and help Minneapolis and the Twin Cities showcase itself as a world-class city," said Sutera, who added that more than 2,000 people will make up Aramark's workforce for Super Bowl LII. 
"We'll also welcome more than 100 visiting managers and chefs, including the head chefs of many of our NFL venues," Sutera said.
The spread included championship-level food items from venues ranging from general concessions and U.S. Bank Stadium club specialties, to Twin Cities favorites, to unique items created with the two Super Bowl teams in mind.
John Fitzgibbon, Aramark's District Manager of U.S. Bank Stadium, and James Mehne, Aramark Senior Executive Chef – U.S. Bank Stadium, also spoke to guests of the event.
"The team and I couldn't be more proud of the menu that we've put together for all the thousands and thousands of fans that will be [visiting] U.S. Bank Stadium come Feb. 4," Fitzgibbon said. "The Minneapolis-Saint Paul region has been on the cutting edge of the food scene, and the partnerships that we have throughout the area, we couldn't be more proud of the relationships that we have with the local entities that provided a wide array of items."
Fitzgibbon also highlighted the "Zero Waste" effort implemented for Super Bowl LII. "Rush2Recycle" is a game plan to recover more than 90 percent – estimated in excess of 40 tons – of stadium waste at Super Bowl LII.
"With the initiative of Zero Waste, we've made great strides in providing and converting a lot of our vessels, vehicles and service wear into compostable and recyclable components," Fitzgibbon said. "Along with that, we're happy to partner with local entities that include [Second Harvest Heartland, to which] we'll be donating useable food [items] post-event to divert those items from landfill."  
Following Fitzgibbon's presentation, Mehne unveiled the "AFC-NFC Tribute Sandwiches," which were created specifically to capture the culture and flavors of the two Super Bowl teams.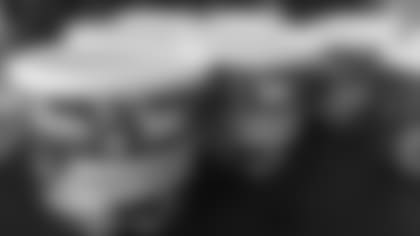 The Patriots will be represented by the New England Clam Roll, featuring kettle chip-crusted fried clams, house tartar sauce and shredded lettuce on a griddled roll. The Eagles will be represented by the South Philly Roast Pork Sandwhich, featuring Italian roast pork, sautéed broccoli rabe and sharp provolone on a hoagie roll. The teams also will be represented through "Head-to-Head Signature Cocktails": The Wicked Red (AFC) and Midnight Green Punch (NFC).
The New England Clam Roll was among my personal favorites from the afternoon, along with Revival's Smoked Pork Belly Sandwich, The Stackwich (Be Graceful Bakery & Catering) and Andrew Zimmern's Creamy Frozen Hot Chocolate.
The menu preview featured a number of unique dessert items, including a cookie dough cone (Section 114), "The Blue Unicorn" from Bubble Waffles (Section 111), Just Truffles (Hyundai, Medtronic and FMP Clubs) and T-Rex Cookies (Hyundai, Medtronic and FMP Clubs).
Some of the Minnesota-specific menu items included the following:
612 Burger |Brisket-chuck blend, sriracha mayo, sharp American cheese, peppadew and gherkin pickle | 612 Burger Kitchen – Sections 143, 339
Sota Dog |Vienna all-beef hot dog, tater tots, chive sour cream, paprika, poppy seed bun | Prairie Dogs – Section 122
Walleye Chowder |Potatoes, wild rice, vermouth, dill, sourdough roll | Hyundai and FMP Clubs
Kramarczuk's Wild Rice Bratwurst |caramelized onions, lingonberry chutney | Hyundai, Medtronic and FMP Clubs
Full menu highlights provided at Wednesday's event are below.
*Denotes new menu item *at U.S. Bank Stadium *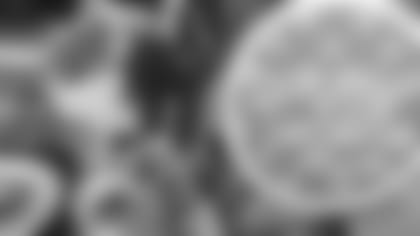 AFC-NFC TRIBUTE SANDWICHES
New England Clam Roll* |Kettle chip-crusted fried clams, house tartar sauce, shredded lettuce, griddled roll | House Divided – Section 118
South Philly Roast Pork Sandwich* |Italian roast park, sautéed broccoli rabe, sharp provolone, hoagie roll | House Divided – Section 118
Compostable bag of peanuts*
612 Burger |Brisket-chuck blend, sriracha mayo, sharp American cheese, peppadew and gherkin pickle | 612 Burger Kitchen – Sections 143, 339
Smoked Turkey Leg |State Fair Favorites – Section 114
Pork Chop on a Stick |State Fair Favorites – Section 114
BBQ Loaded Potato |Brisket, cheddar, bacon and scallions | State Fair Favorites – Section 114
Cookie Dough Cone |Chocolate chip and double chocolate lava, whipped cream | State Fair Favorites – Section 114
Espresso Ala Mode* |French vanilla ice cream, chocolate shavings, mini marshmallows, espresso sauce | Bubble Waffle – Section 111
Blue Unicorn* |Blue Moon ice cream, Fruity Pebbles, strawberries, sprinkles, bubble gum sauce, whipped cream | *Bubble Waffle *– Section 111
Mac N Cheese* |Chipotle chicken, Three cheeses (goat, boursin with herb, white American), Flamin' Hot Cheetos, Cool Ranch Doritos | Sections 116, 310, 337
Northwoods Porketta Sandwich |Fennel marinated pork shoulder, arugula, lemon, aged provolone, broccoli rabe | *Andrew Zimmern's Canteen *| Section 121/Suites
Creamy Frozen Hot Chocolate |*Andrew Zimmern's Canteen *| Section 121/Suites
Thomas Boemer and Nick Rancone
Smoked Pork Belly Sandwich* |Mustard BBQ sauce, pickles, slaw and Texas Toast | Revival – Section 111
Hush Puppies* |Roasted jalapeño and cheddar, Revival house hot sauce | Revival – Section 111
Sloppy Chicken Nachos |Nacho chicken, fried corn tortillas, smoked cheddar fondue, pickled jalapeños, cilantro | Twin Cities Foodie *– Section 101* **
Jerk Bacon Sammie |Horseradish coleslaw, Hawaiian Sweet Bun | *Twin Cities Foodie *– Section 101
Lemongrass Chicken Meatball |Tempura-battered chicken, hoisin sauce, onion-red pepper mint relish | *Twin Cities Foodie *– Section 101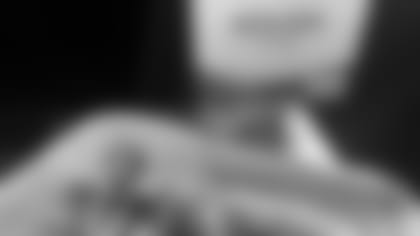 LOCAL RESTAURANTS & BUSINESSES
The Stackwich |Lettuce, tomato, onion, roasted turkey, cranberry wild rice bread, garlic aioli, bacon jam, house chips | *Be Graceful Bakery & Catering *– Section 328
Blue Moon Bacon Cheese Curds |*Curds N Cakes *– Section 114
Ike's Roadhouse Sloppy Joe* |All-beef Sloppy Joe, onions, peppers, spices, Kaiser roll and house chips | *Ike's Foods & Cocktails *– Sections 119, 329
Dry-Rubbed Smoked Pork Tips w/BBQ Sauce |*Lola's Café *– Section 334
Sota Dog* |Vienna all-beef hot dog, tater tots, chive sour cream, paprika, poppy seed bun | *Prairie Dogs *– Section 122
2-Minute Drill Dog* |Bacon, buffalo ketchup, blue cheese, diced celery, ranch | *Prairie Dogs *– Section 122
Fried Chicken Taco Trio |Crispy chicken, jalapeno ranch cabbage slaw, cilantro | *R Taco *– Section 310
Rusty Taco |Anchiote pork, pineapple relish, onion, cilantro | *R Taco *– Section 310
Assorted T-Rex Cookies |*T-Rex Cookies *| Hyundai, Medtronic and FMP Clubs
Candy-Coated Nuts |*A Peace of Cake *| Hyundai, Medtronic and FMP Clubs
Assorted Truffles |*Just Truffles *| Hyundai, Medtronic and FMP Clubs
Cashew Brittle |*Thomasina's Cashew Brittle *| Hyundai, Medtronic and FMP Clubs
Assorted Fine Candies |*Chocolat Celeste *| Suites
Walleye Chowder* |Potatoes, wild rice, vermouth, dill, sourdough roll | Hyundai and FMP Clubs
Kramarczuk's Wild Rice Bratwurst* |caramelized onions, lingonberry chutney | Hyundai, Medtronic and FMP Clubs
Braised Short-Rib Sandwich* |Pancetta, arugula, smoked tomatoes, pickled red onions, roasted garlic and cheddar, griddled potato roll, house chips | Hyundai, Medtronic and FMP Clubs
HEAD-TO-HEAD SIGNATURE COCKTAILS
The Wicked Red (AFC)* |Cranberry juice, rum, blueberry | *House Divided *– Section 118
Midnight Green Punch (NFC)* |Vodka, sour apple, lemon-lime soda | *House Divided *– Section 118