Every NFL city outside of Seattle is eager to move past the 2013 season and look forward to an improved and successful 2014. But before we do that here, let's take a look at six takeaways from Super Bowl 48 and how they relate to the Vikings moving forward.
1. Defense can dictate tempoWithout question, those outside of the Seattle Seahawks organization perceive the identity of the Seahawks to be their defense. It's a fast, physical, swarming, talented group of defenders that consistently overwhelms opponents, even the likes of Drew Brees and Peyton Manning. So often we hear a defensive coordinator or a defensive player explain that they blitz or play coverage based on whether the quarterback is a veteran or a rookie. Or that they play man or play zone based on what kind of offense the opposition employs. But we don't hear Seattle talk that way. Seattle dictates the tempo. Seattle plays the way it wants to play, and they do it every week. They did it in the Super Bowl, and they dominated.
Vikings impact:This is how Mike Zimmer will want to shape his defense with the Vikings. As Bengals Defensive Coordinator, Zimmer had a similar philosophy to Seattle's in that he wasn't going to wait around for the offense to set the tempo. Zimmer's defense wants to set the tempo, by being aggressive and playing smart.
2. Elite passing game not required to win the Super BowlThere are two types of teams: those with franchise quarterbacks, and those looking for a franchise quarterback. No one would describe Seattle as having an "elite" passing attack. They ranked 26th in passing yards, 10th in passing touchdowns and ninth in completion percentage. No one would describe Seattle's passing attack as poor, either, as Seattle ranked fifth in passer rating and second in yards per attempt. Seattle's passing attack is somewhere in the middle of the pack, and that's good enough to win the Super Bowl. And that is also good news for those NFL teams who can be categorized as "looking for a franchise quarterback."
Vikings impact:Many would describe the Vikings as "looking for a franchise quarterback." Many would also describe the Vikings as a run-first offense, thanks to the presence of the best running back in the NFL (Adrian Peterson) on its roster. The fact that Seattle has proven you don't need an elite quarterback or an elite passing game to win the Super Bowl is good news for the Vikings because the Vikings are an elite running offense looking to find a franchise quarterback.
3. "Super" special teams play is importantSeattle's defense gets the most attention among the team's three phases (defense, offense, special teams), but one could argue its special teams phase is as dominant relative to the rest of the League. For the 2013 season, Seattle registered top 10 rankings in the following categories: punt return average (ninth), field position after a kickoff (seventh), opponents field position after a kickoff (sixth), punt return yards allowed (second) and field goal percentage (second). While there are no No. 1 rankings among the group, Seattle comes at its opponents with solid-to-spectacular play in all phases of special teams, and over the course of a season and of a game, it makes a huge difference.
Vikings impact:Special teams play has been the strength of the Vikings over the past three seasons. In his first two seasons as special teams coordinator, Mike Priefer turned the Vikings coverage units into elite groups, and this past season he helped Cordarrelle Patterson become the best kickoff returner in the NFL (32.4-yard average) and Marcus Sherels become the second-best punt returner in the League (15.2-yard average).
4. Coaching matters in the NFLThe impact a NFL head coach has on his team can be debated from organization to organization. What cannot be debated is that some head coaches – Seattle's Pete Carroll is in this bunch – have a profound impact on their teams, specifically on their teams' mindset and confidence level. Is there any doubt that Carroll consistently has his team prepared for its opponent and willing to run through a brick wall for its coach, for its organization and for its fans? Schemes, play calling, Xs and Os – those all matter in the NFL, for sure. But just as important and perhaps more important for a NFL head coach is motivational tactics, managing personalities and knowing how to treat each one of the players on your roster and the coaches on your staff.
Vikings impact:Mike Zimmer is a 35-year coaching veteran. You don't survive 35 years in this business by not knowing what you're doing and by not being appreciated by your players. Just last season, Zimmer had his Bengals defense ranked fourth in points allowed and third in yards allowed. Those are impressive accomplishments, but they become even more impressive when you consider the facts that his two best players – defensive tackle Geno Atkins and cornerback Leon Hall – missed 18 combined games and many of Zimmer's top contributors were late-round picks and castoffs from other NFL teams looking for a second or a final chance. Zimmer may not have always had the best players, but he always gets the best out of his players.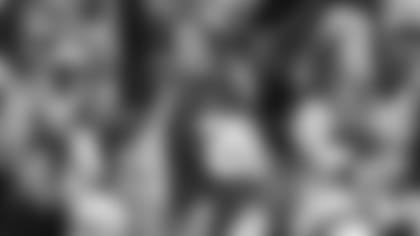 5. The NFL knows what it's doingIn what was a much-maligned decision for months, the NFL decided to go forward with the idea of having a Super Bowl in the New York/New Jersey area and having that Super Bowl played in an outdoor setting. Ideas of winter snow storms, traffic nightmares and even the possibility of the game having to be postponed were fluttered about by cynics. As it turns out, the game was played outdoors and under terrific conditions. In fact, FOX displayed a graphic at one point in the game that showed the game-time temperature at Met Life Stadium being higher than in both Denver and Seattle.
Vikings impact:There's no direct impact to assess here, other than to keep an open mind to ideas suggested and/or propagated by the NFL as it continuously tries to enhance and improve the product it provides to fans. Not every idea is a good one, but every idea is worth considering, and for the most part the decisions made by the NFL are thoroughly discussed and ultimately approved by intelligent people who have the best interests of the game and of the fans in mind. Whether it's hosting a Super Bowl in a city with a cold-weather climate, eliminating the point after touchdown, tightening up rules limiting hits to the head, etc., the NFL is very good at making adjustments and changes to make sure its product remains the very best offered by any sports league in America.
6. Stars don't always shine the brightestThe NFL benefits greatly from the outstanding play and popularity of its stars – Tom Brady, Cam Newton, Peyton Manning, Adrian Peterson, and Richard Sherman, just to name a few. But often times the NFL's biggest games – including this year's Super Bowl – are impacted profoundly by players more frequently found on the cutting room floor than in highlight reels. Perhaps the best and most recent illustration of this point is the MVP of Super Bowl 48 – linebacker Malcolm Smith, a seventh-round pick of Seattle's in 2011. Other key contributors to Seattle's victory over Denver included: receiver Doug Baldwin, an undrafted free agent in 2011; Kam Chancellor, a fifth-round pick in 2010; defensive end Chris Clemons, undrafted in 2003; receiver Jermaine Kearse, an undrafted free agent in 2012; cornerback Byron Maxwell, a sixth-round pick in 2011; quarterback Russell Wilson, a third-round pick in 2012. Even Sherman himself was a fifth-round pick in 2011. The point is you can't have All-Pros taken in the first round or signed to big-money contracts at every position. At some point a team has to find late-round or undrafted players who can develop into contributors.
Vikings impact:It's easy for Vikings fans to watch the way Seattle's defense played in Super Bowl 48 and come away discouraged with how far away they think the Vikings defense is to playing at that level. But the point here is that, with the ability to find late-round and undrafted players who develop into contributors, no team is too far away from boasting a dominant defense. Sharrif Floyd, Chad Greenway, Brian Robison, Xavier Rhodes and Harrison Smith are players who fit the mold of what Seattle has created, but they alone aren't enough. The Vikings have holes to fill on defense, no doubt, but the Vikings also have talent already on the roster plus a full complement of draft picks in 2014 to fill those holes and make improvement. On top of it all, the Vikings have a head coach in Mike Zimmer who knows what it takes to build a game-changing defense.