The MVC recently wrapped up another successful Showcase, held at the Mall of America Rotunda, to kick off the holiday season!
The Annual Showcase is a time where the MVC can highlight the hard work and dedication put in throughout the season and perform for friends, family and fans. Each Small Team brings something unique to the show that highlights incredible sideline and game-day routines. Along with our Small Teams performing, the MVC Training Program and the MVC All Stars also took the stage.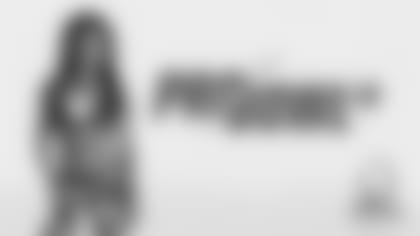 After the performances concluded, the Vikings 2018 Pro Bowl Representative was announced; representing the Minnesota Vikings Cheerleaders this year in Orlando will be Saral!
Saral's journey with the MVC has been incredible, and over seven seasons with the team has received numerous awards, including the Team Pride Award, Glamour Award, Perfect Attendance Award, Fight Row Charge Award and the Rookie of the Year Award. She was selected as a cover model for the 2017-2018 team calendar and has had the opportunity to travel on behalf of the MVC to Texas, North Dakota, Canada, London, Japan, Guam, Hawaii, Kwaj and now Florida.
Saral, you are a great representative for the MVC, and we cannot wait to watch you dance your heart out on the sidelines at Pro Bowl! Congratulations again on such an incredibly amazing honor!