EDEN PRAIRIE, Minn. –For as long as she can remember, the Vikings have been a part of Sarah Blomquist's life.
Some of her earliest memories revolve around watching the Vikings, and Blomquist is now preparing for her first season as the Director of Human Resources for the team she grew up supporting.
"We went to a lot of games before we moved out to the country," Blomquist said. "I fell asleep at a game at the old [Metropolitan Stadium] when I was three years old. My dad and his cousin walked out of Met Stadium after the last game with a bleacher over their shoulder."
Watching the Vikings on Sundays became a sort of family ritual, and Blomquist associates a lot of memories around the team with her father, who passed away a couple of years ago.
"When I got this job, I thought, 'I'd love to be able to tell him about this,' " Blomquist said. "He'd be really excited."
But Blomquist's history of rooting for the Vikings wasn't her primary motivator to join the company.
"It wasn't just about the name, because the job is the job in the end," Blomquist said.
Rather, Blomquist explained that she saw a unique opportunity to work for an organization that was large in brand but relatively small in organization size. She's passionate about helping and supporting people in the workplace, and it's easier in a modest-sized company to really see the impact one has on its employees.
"And also, the passion and commitment that everyone has here is amazing," Blomquist continued. "How do you meet with [Vikings Chief Operating Officer] Kevin Warren and not feel inspired? Every conversation just got me more and more excited about joining the team."
Blomquist is new to the Vikings, but she's far from a rookie to human resources.
After starting out at the University of Minnesota pursuing a degree in math education, Blomquist soon realized that education wasn't the right direction for her and pivoted instead to the liberal arts side of campus. She graduated with a degree in psychology, was hired by a placement firm, and eventually was introduced to Cargill, where she worked for 19 years.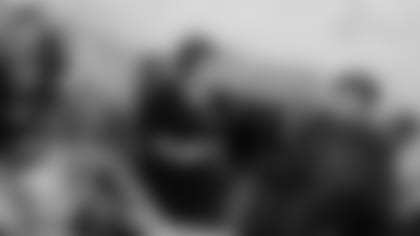 For Blomquist, working in human resources came naturally to her. 
"I loved helping to solve problems," Blomquist said. "Maybe that's the connection – instead of math problems, I love solving people problems.
"It's all about being able to impact people through organizations," she added. "We spend so much of our time at work, and if I can help a workplace be more engaging, more focused, more productive, more successful – and the only way you do that is through having people who are talented and engaged – then I really feel like I've done something meaningful."
Blomquist's nearly two decades at Cargill offered her a wide variety of experiences, including one outside the U.S.
In 2012, Blomquist accepted a short-term assignment that took her and her family to rural Western England for nine months.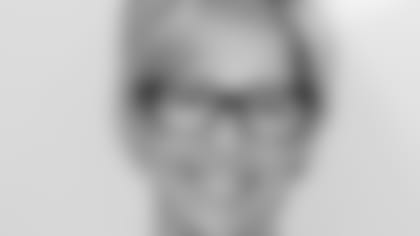 "That whole experience was amazing – to have a family adventure and a personal adventure," Blomquist said. "My husband gave up his job so we could do it, so that cemented our relationship quite a bit. But then from the job side … to be able to make a difference really affirmed that what I was doing was what I was meant to do."
While in England, Blomquist worked closely with a business to help it get back on its feet and once again bring in a profit.
The stay's most unforgettable moment, however, occurred less than a month after Blomquist arrived in England. She was asked to attend an event promoting local philanthropic activities, and it was there that Blomquist met Princess Anne, the afternoon's featured speaker.
"It was pretty amusing," Blomquist said with a chuckle. "Being this American, three weeks in, standing in a tent in the middle of a field, where all of a sudden she comes in with her lady-in-waiting and security.
"She was looking completely practical and sensible, with her [iconic hairstyle] and her Wellington boots there in the mud, and her tweed skirt," Blomquist recalled. "That was one of those non-work-related moments when it was like, 'Wow, how did I get here?' "
Blomquist uses her life experiences – whether inside or outside the office – to practice leadership and mentor others.
Over the past 10 years, Blomquist said she's focused on paying it forward and helping others succeed. She specifically enjoys working with young female professionals who are facing the challenge of harmonizing their work life with family life.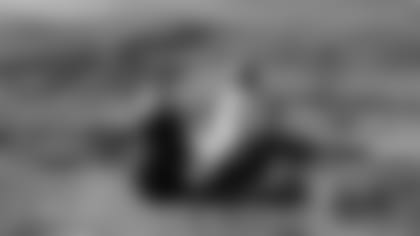 Blomquist has two sons, ages 13 and 11, and knows firsthand what she calls "that elusive balance" that brings both trials and joy.
"And even if people don't want to have children, I've just become very passionate about helping young women succeed," Blomquist said. "I'm trying to really give back; I'm only here because of the mentoring relationships that I had in my career."
Blomquist is thrilled to be joining the Vikings during a time in which the growth of the company is flourishing, especially the number of full-time female staff, now making up nearly 40 percent of the Vikings front office.
"I've seen the power of gender-balanced – and all kinds of diversity-balanced – teams," Blomquist said. "I've been part of those, and I know what it feels like, and I'm passionate about [replicating] that as much as possible."
As Blomquist settles in to her new position, she's excited to get to work in making a difference in the organization.
"The Vikings have made Sundays special for pretty much all of my life," Blomquist said. "I'm looking forward to being an even closer part of it."