Sammy White was enamored at an early age.
As a youngster in Louisiana who was supposed to be getting ready for church, White couldn't help but fixate on Grambling State Head Coach Eddie Robinson's television show.
"It was such a great highlight show of where they played the game and all of the big plays," White said. "It gets to you and makes you want to be a part of it."
It turned out White had the football talent to become a high school All-American receiver with plenty of suitors.
"I probably had an offer from every school in the country," White recalled to Vikings.com this week. "My mind was made up that I was going to Grambling."
He had attended Tigers games during junior high, thanks to a ride from his neighbor James "Shack" Harris, a quarterback who went on to help pave the way for future Black QBs in the NFL.
In addition to the admiration for Grambling State, White also had an interest in nearby Louisiana Tech because "they were more of a traditional passing school."
But then came the up-close encounter with the living legend who was early in his fourth of six decades at Grambling State.
Robinson was in the White family's house, and it wasn't just on television.
"Coach Robinson, he walked in that living room at my mom and dad's house, it was, 'Light's out, I'm ready to go.' "
White became a star for the Tigers, finishing his college career with 43 total touchdowns (26 receiving) and 3,287 total yards (2,169 receiving) with help from QB Doug Williams (1974-77) in his final two seasons.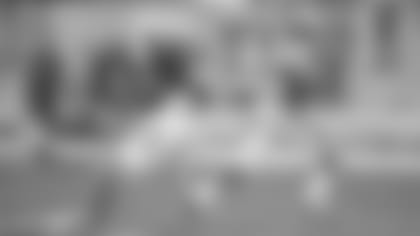 Williams later became the head coach at his alma mater (1998-2003 and 2011-13) and hired White to coach receivers a decade after White played 10 seasons for the Vikings (1976-85).
"It was an honor to me to give back to Grambling. That's the biggest thing I thought I was doing, was giving back, but we had a lot of success there, came back and won some championships," White said. "To walk the sideline of Eddie Robinson Stadium is just a whole 'nother different world that your life came into. It was a privilege to play for him, and knowing that he's looking over us in the stadium, we had to have everything on cue and on top."
White this weekend will be joining Robinson (Inaugural Class of 2010) and Williams (2011) in the Black College Football Hall of Fame.
He and the rest of the Class of 2022 will be recognized at an induction ceremony at the College Football Hall of Fame in Atlanta, and a plaque honoring White will be placed at the Pro Football Hall of Fame in Canton, Ohio, where this year's class will again be recognized in September.
Saturday's ceremony will fall one day after White and his wife Penny celebrate their 45th wedding anniversary.
"I guess you just have to wait until you get in that moment and walk in the building," White said when asked what he expects this weekend. "I told my wife last night that I hope I don't get too emotional.
"There's been a lot of years and things we've gone through, raising kids and everything," he added. "Just a wonderful moment."
Sammy and Penny have two children by birth and helped raise another family member after a death in the family. The high school sweethearts have seven grandchildren.
White is no stranger to recognitions.
A member of the Louisiana Sports (1995), Southwestern Athletic Conference (2004) and Grambling Legends Sports (2010) halls of fame, White also was named to the Minnesota Vikings 25th Anniversary Team and the 50 Greatest Vikings.
White is grateful for all of those honors that are more local, but he differentiated this one as "known nationally all over."
Rufus Bess, a defensive back who played at South Carolina State, recalled the chatter when preparing to face Grambling State in the 1974 Pelican Bowl.
"That was when he and Doug were together. All I heard the guys talk about at South Carolina State was Sammy White and Doug Williams," Bess recalled earlier this month. "Before I came here, I was in Buffalo. We were preparing to play the Vikings before I got waived and picked up here [in 1982].
"[Bills cornerbacks] Mario Clark and Charlie Romes were talking about who they were going to cover. Charlie Romes wanted Sammy White, and Mario wanted Ahmad [Rashad]," Bess continued. "That meant I had to cover Terry LeCount, so when I got here the first thing I told Sammy was, 'We were just preparing for you last week.'
"Sammy was one of the first guys to really take me out and kind of hang out with me that first weekend, took me under his wing," added the gregarious Bess.
Rickey Young teamed with Pro Football Hall of Fame members Walter Payton and Robert Brazile at Jackson State, a SWAC rival, before later joining forces with the Vikings.
"Everybody knew who Sammy White was. When you played against him, you better know where he was and what he was doing," Young said. "Sammy was one of the legends in the Southwestern Athletic Conference."
After being selected in the second round of the 1976 NFL Draft, White dazzled in Minnesota to win Offensive Rookie of the Year honors and earn the first of two consecutive Pro Bowl selections. The only other Vikings receivers to open their careers with two consecutive trips to the Pro Bowl are Randy Moss and Justin Jefferson.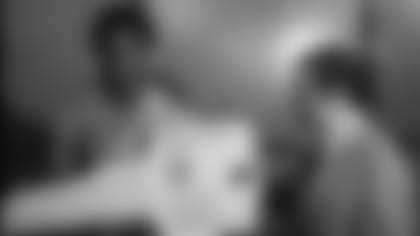 The Offensive Rookie of the Year award included a gray Ford Granada that remained in the family into the early 1990s.
"It hung in this family a long time," White laughed. "It was pushed down from one brother to another and down to my baby sister."
White did, too, with the Vikings, but only after an initial hiccup. The receiver was so focused on trying to defeat NFL defensive backs that he experienced lapses when it came time to secure catches.
He might be more thankful for the NFL formerly having six preseason games than anyone else. The exhibition schedule — and Head Coach Bud Grant — gave him numerous opportunities. Grant started White in the sixth preseason game. The receiver suffered a couple of more drops, but Grant put the rookie back in late, and White scored the game-winner.
"I was having great practices back then, but we'd get in the game and I'd set my mind somewhere else, 'These are professional defensive backs. How am I going to get open?' I would concentrate on getting open so much that I lost my other focus, which was the big one, to catch the ball," White said. "Once I caught that winning touchdown, I felt good and that was all she wrote."
Bess, Young and Vikings Ring of Honor safety Joey Browner all mentioned how great White was at running routes.
"I'm talking about, man, somebody who will turn you around in circles if you're not careful," Bess said. "A very astute guy, very knowledgeable of the game.
"If he beat you on a route, he would kind of tell you what you didn't do as a defensive back," Bess added. "If he tells you how to cover him, he's still going to beat you because that's how he was. 'OK, Sammy, you gave me all that, and you're still going to beat me on the route? Dang it! I thought I could cover that to the T, and you do something different in the route."
White chalked up his success to "a lot of practice and a lot of imagination."
"Growing up, I watched people like Paul Warfield. I'd sit down and watch and just start daydreaming and wishing I could do something like that," White said. "Lo and behold, I was able to do that and push it all the way to the next level."
White quickly connected with QB Fran Tarkenton, who had just won the NFL MVP in 1975.
"You've always got to be on the same page with the quarterback. In my first year up there, Fran and I would stay after practice sometimes, just getting to know each other and learning how I ran the routes," White said. "Sometimes Fran would diagram something for me to run, and he'd just take all of that in, put it all together and good things happened.
"John Gilliam (who was with Minnesota from 1972-75 and made the Pro Bowl in each of those seasons before signing with Atlanta as a free agent) was one of my favorite receivers, too," White said. "I watched him a whole lot, especially when I was in college. When I got drafted by the Vikings, I was hoping to play with him. I've met John a few times, and he said, 'If I knew you were coming, I probably would have stayed.' That was a helluva compliment."
Young described White as a "great family man" and a "technician at running pass patterns."
"Nobody was better at running pass patterns than Sammy White — him and Charlie Joiner," Young said. "Both of them were from Grambling."
Browner was a first-round selection in 1983 out of Southern Cal in 1983. He said covering White in practice was a tough assignment that ultimately made the six-time Pro Bowler a better player.
"Sammy White was a precision runner," Browner said. "The patterns that he ran back then, the kids are emulating now. When I came here, I had to guard him. For me to guard someone like him in practice, it was a privilege. It made me much better when I lined up against other players.
Browner pointed out that "DBs were able to beat up [White] up and down the field, and it wasn't pass interference."
Perhaps the most infamous hit White endured occurred during Super Bowl XI.
On third-and-11 early in the fourth quarter, Tarkenton threw a pass down the middle of the field. White caught the ball and was immediately walloped by Raiders safety Jack Tatum.
It's one of the most-shown plays — practically obligatory for any tribute to that squad or era of the NFL. Many talk about the hit, but few point out that White held onto the football, despite his helmet flying several yards through the air.
Bess teamed with Tatum in 1979 and said his understanding of the safety's propensity for hard hits made White's catch even more incredible.
"I always give Sammy kudos for the fact he held onto that ball," Bess said. "I just know how hard Tatum hit. I watched him hit Earl Campbell and different players. Jack was rough and a vicious hitter. For Sammy to be able to hold onto that ball in that moment was impressive for me."
White said seeing the replays of that catch and hit "doesn't really bother me."
"The only part that bothers me, they show it so much that I should have gotten some royalties," White said. "As much as they show it, I'd probably be a rich man. … [Seeing the replay] probably bothers my wife more than anybody.
"I did lay there a minute just thinking about it," White said. "I wasn't hurt. I was just thinking about it."
White bounced back within the game. He led Minnesota with 77 yards and a touchdown on five catches, but it wasn't enough for the Vikings to erase a 16-0 halftime deficit.
The following season, however, he polished off one of the greatest comebacks in team history, by reeling in a 69-yard pass from rookie Tommy Kramer in a 28-27 victory after Minnesota had trailed 24-7 entering the fourth quarter.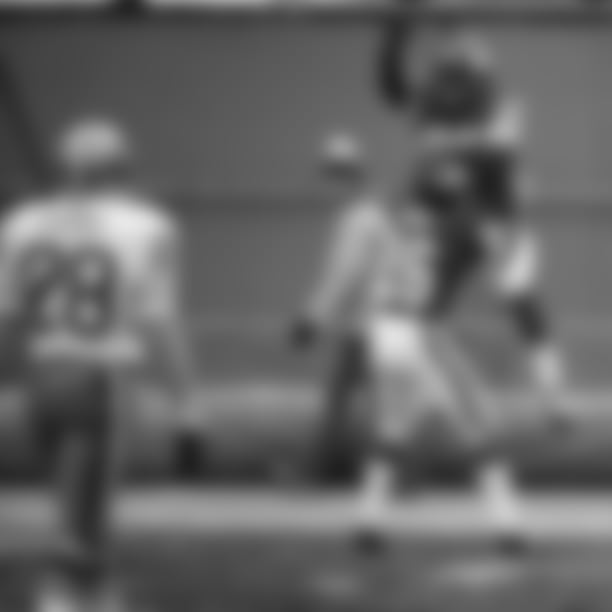 By then, he was unbothered by the December cold of Metropolitan Stadium, but it wasn't always that way.
"I don't remember [which team] it was in my first very cold game, but I was running with my hands in my pants," White laughed. "I eventually came to the sideline and told Bud, 'I don't think I can help you today.'
"As time went on, you kind of made it mind over matter," he added. "We didn't have the gloves and everything, but after a period of time, I guess it was the first cold game I'd ever played in. I guess it became matter over mind, and I got better at it and could deal with it."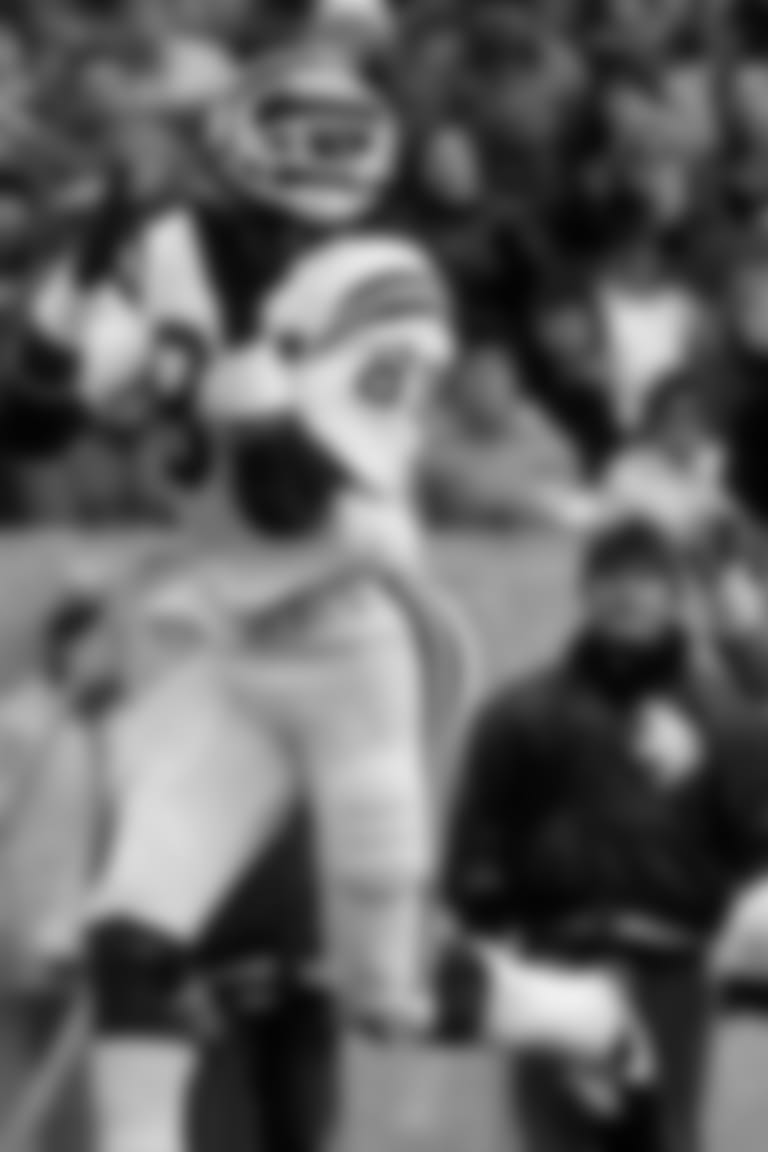 White finished his career as Minnesota's leader in receiving yardage (6,400) and touchdown catches (50) — numbers that still rank fifth and fourth, respectively. Adam Thielen enters 2022 needing 435 yards and two more receiving scores to move into those slots.
"With the style of offense these days, records can go down very quickly," White said. "In my day, you played to get to third down. These days, they play every down."
He didn't say it begrudgingly or with envy. Instead, it held wonderment of what he might have been able to do with more targets. White has enjoyed connecting with Thielen over the years and with Jefferson — "He's got that Louisiana flava." — in the past two seasons.
"I was just really proud to be a Minnesota Viking," White said. "The staff and coaches and fans always supported me and have been great to me. I thank all of them for that."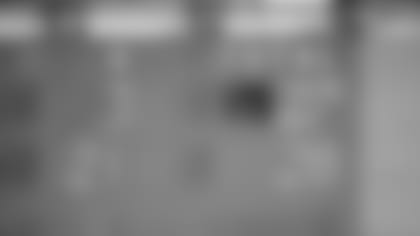 As White receives the tremendous and well-deserved honor, he might replay a few things in his mind, from his time in Minnesota, to all the moments that led him there, including those Sunday mornings when "Samuel" — as his mother made sure to call him because the name originated from The Bible — flirted with being late for church.
The dream of joining Robinson will again be real with his induction to the Black College Football Hall of Fame.