EAGAN, Minn. – The people have spoken, and they're banking on a big performance from Dalvin Cook and Company on Sunday.
This week's Filtered by the Fans Twitter poll asked the Vikings faithful which phase of Minnesota's game will have the biggest impact against the Panthers: pass offense, run offense, pass defense or run defense.
More than 5,200 fans weighed in, with 48.9 percent predicting the Vikings run offense to be the biggest difference-maker.
Pass defense came in next at 22.4 percent, with pass offense (19 percent) and run defense (9.8 percent) following.
So far this season, Cook has racked up 1,069 yards – which trail Tennessee's Derrick Henry's total by just 10 – and a league-leading 13 touchdowns. Cook, who leads all running backs in Pro Bowl voting, has helped Minnesota rank sixth in the NFL in rushing yards per game (150.7) and second overall in rushing yards per play (5.07) behind Arizona (5.15).
The Vikings will be facing a Panthers defense that has seen its share of struggles against the run.
Carolina has allowed teams to record an average of 116.8 rushing yards per game, which ranks 17th in the NFL. Against the Buccaneers in Week 10, the Panthers allowed 210 yards on the ground. Last week, however, they limited the Lions to just 40 rushing yards in a 20-0 rout of the NFC North squad.
Fans who tabbed Minnesota's pass defense as the most important in Sunday's game will be watching to see how a young Vikings secondary performs against a Panthers offense likely led by Teddy Bridgewater. The former Vikings QB missed Week 11 with a knee injury but was listed as a full participant in Wednesday and Thursday's practices.
In his first year as the Panthers quarterback, Bridgewater is 238-of-330 passing (72.1 percent) for 2,552 yards, 13 touchdowns and seven interceptions with a passer rating of 98.7. His leading receivers thus far are DJ Moore (863 yards), Robby Anderson (818) and Curtis Samuel (445).
Minnesota's young cornerbacks corps has experienced its share of ups and downs this season and will need to be on their Ps and Qs Sunday. Entering Week 12, the Vikings ranked 26th in the NFL in passing yards allowed per game (260.7). After allowing an average of 286.7 passing yards per game through the first six weeks, however, the Vikings have lowered the average to 221.7 since their bye.
On the other side of the passing game, Vikings quarterback Kirk Cousins will aim for another impressive performance. Over the past four games, Cousins has recorded a passer rating of at least 138.1 in three outings and hasn't dipped under 100.7.
Cousins spoke to media members earlier this week and said he's seen "multiple looks" on film from the Panthers defense.
"They're not just going to line up and play you one way all game long," he said. "I see an active defense, a team that plays with good team speed, good effort, and a variety of fronts and pressures and coverages. They obviously had a really good game last week. They'll be coming in here with a lot of confidence, and we've gotta be ready to bring our best offense to the table."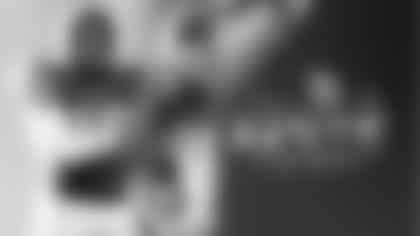 Pro Bowl Voting Is Now Open
Visit NFL.com to help cast your vote and get all of your favorite Vikings named to the 2021 NFC Pro Bowl roster...
As for the lowest number of votes coming in for the Vikings run defense?
Minnesota's defense ranks just 22nd against the run this season, but it's uncertain at this point if the team will face All-Pro running back Christian McCaffrey. The 2017 first-round draft pick has played just three games this season – Weeks 1, 2 and 9 – and was limited on Wednesday and Thursday with a shoulder injury.
It will certainly take some pressure off the Vikings D if McCaffrey doesn't play Sunday. However, Vikings Head Coach Mike Zimmer noted that Mike Davis, who leads Carolina in rushing yards with 449, can't be overlooked.
"He does everything," Zimmer said of Davis. "He catches the ball well out of the backfield, is good on the screens, he runs very, very hard, he's elusive in the open field. I've been very impressed. He carries his pads forward."
All things considered, the Vikings know they have to be firing on all cylinders as they look to improve to 5-6.