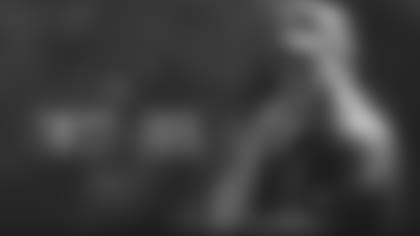 ](http://gamedaysportsmarketing.com/order/minnesota-vikings-magazine/)
The "Official 2017 Minnesota Vikings Yearbook," featuring Xavier Rhodes and Harrison Smith on the cover, is on sale ****online at vikingsyearbook.com*** and in stores, including the Vikings Locker Room Store. The Yearbook includes in-depth feature stories on Vikings players and also pays homage to Randy Moss and Ahmad Rashad, who will be inducted to the Vikings Ring of Honor this fall in separate ceremonies.*
*The Yearbook allows the Vikings writers and design team to collaborate on unique content and is one of the favorite aspects of our jobs. *
We will be sharing partial segments from several of the feature stories this fall, starting with General Manager Rick Spielman's method of problem solving after Teddy Bridgewater suffered a season-ending knee injury and the multiple factors that led to the Vikings trade for Sam Bradford.
To tell this story, we equated the work of the Vikings GM to the effort of solving a Rubik's Cube:
The invisible Rubik's Cube in Rick Spielman's hands was moving closer to completion.
Six plays covered 78 yards in 70 seconds and resulted in six Vikings points before halftime against the Chargers. It was the first preseason game at U.S. Bank Stadium and Teddy Bridgewater's final exhibition tune-up before his third pro season.
A sold-out crowd and national television audience witnessed signs of the 2015 NFC North champs well on their way for 2016 with a dominant defense, electricity on special teams and an offense on the rise with a quarterback fresh off his first Pro Bowl appearance.
"He played extremely well in that game," Spielman said. "Going into his third year, you could see his maturation as a quarterback, and I was expecting, usually that third or fourth year is when those young quarterbacks take a significant jump. Teddy showed everything through the offseason, through the training camp, through the preseason games that he was right on that path."
Two days later, a freak accident in a non-contact drill at practice changed everything in a split second.
Bridgewater, who had been carefully selected by Minnesota in 2014 after an extensive pre-draft process, quickly was placed on a long road to recovery. No one doubted Bridgewater's resolve through the rehab process, but the team also has not placed a timeline on him.
Still, it was as if someone had come along and popped off one of the middle squares of the cube, creating a void that needed to be filled in a very short time to solve a substantial problem.
Spielman didn't anticipate many solutions being offered when other teams made their cuts and began exploring the costs of the trade market.
Scarcity and teams' desires to protect their own depth at quarterback sent prices soaring.
"The asking prices [for teams' backup quarterbacks] were very significant," Spielman said. "All teams are going to know, 'We don't have time, if we make a move with a quarterback, we're not going to be able to fill that.' You're making a pretty significant move for your own team by moving a significant backup quarterback."
Multiple factors led the Vikings to Sam Bradford, who had 63 starts, nearly 15,000 passing yards and 78 touchdowns on his NFL resume. He also had previously worked with Offensive Coordinator Pat Shurmur in St. Louis and at the end of 2015 in Philadelphia.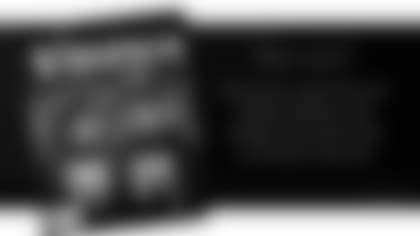 ](http://gamedaysportsmarketing.com/order/minnesota-vikings-magazine/)Pick up or order your copy of the Official 2017 Minnesota Vikings Yearbook (vikingsyearbook.com) for more details on Spielman's negotiation of the trade.