CINCINNATI — A pair of joint practices between the Vikings and Bengals allowed an extended reunion tour for Minnesota Head Coach Mike Zimmer and several players on the roster who have an assortment of experiences in the area.
The Vikings and Bengals are scheduled to open their preseason slates at 6:30 (CT) tonight at Paul Brown Stadium.
Zimmer was Bengals defensive coordinator from 2008-13, and his influence remains with the team three years after Minnesota hired him for his first head coaching position. A total of 26 Bengals players who were with the team in 2013 are still on the roster.
Zimmer was wired during Wednesday's practice and had hugs galore for several former players.
"It brings back a lot of good memories," Zimmer told media members. "We had a good run when I was here and there's a lot of good people — the administration, Mike Brown was always really good to me, obviously Marvin, a lot of players that I coached — so it'll be fun bringing my team in here and try to compete with them."
 Zimmer's is still well-known and well-remembered in the Bengals locker room and around town. He has purchased land for a ranch and is building a home across the Ohio River in Northern Kentucky.
"You know, the fans were always great to me here," Zimmer said. "I think it's a great tremendous city."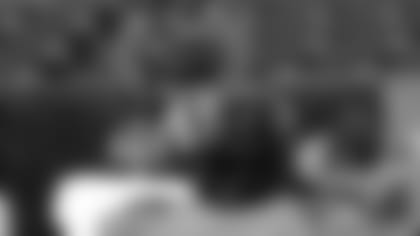 Vikings tight end and Cincinnati native Kyle Rudolph was excited when the preseason schedule was released, particularly because of this game.
Rudolph has played in Paul Brown Stadium only once before. In 2005, Rudolph was a sophomore at Elder High School and caught his first touchdown in a playoff game against Massillon High School, the alma mater of Vikings General Manager Rick Spielman.
The Vikings visited the Bengals in 2013 for a regular-season game, but Rudolph was sidelined with a broken foot.
"It's crazy to think the last game I played [in the stadium] was my sophomore year of high school," Rudolph said. "To be back brings back a ton of memories of growing up here and playing here. I'm excited to get back and play in front of my family and friends again."
Charles Johnson grew up in Erlanger, Kentucky, about 15 minutes south of Cincinnati.
"The Bengals were the team on TV most regularly, and Chad Ochocinco (now Chad Johnson again) was my favorite player growing up," the Vikings receiver explained.
Teddy Bridgewater wears a red no-contact jersey during practices, but he's not too far removed from wearing another jersey featuring red — his Louisville Cardinals uniform — about 90 minutes to the southwest. 
"It feels good to be down here," Bridgewater said. "It almost feel like I'm back home in Louisville. It's great to come down here and see a bunch of red jerseys, Louisville Cardinals jerseys. It makes me feel at home. We want to thank the Cincinnati Bengals and Coach Marvin Lewis for inviting us down here."
Bridgewater, Johnson and the Vikings wanted to represent Zimmer well in front of his former team during the practices and tonight, even if snaps for starters are somewhat limited.
Emmanuel Lamur, who played in Cincinnati for four seasons before signing with Minnesota, said it was fun to reunite with former teammates. Lamur wound up being the last Viking off the field Wednesday, even outlasting rookie Laquon Treadwell, which is no easy task.
"I was reminiscing through past events and just being on the field and things of that nature," Lamur said. "It was good just to be back and have that chemistry with the guys that I was here with for four years. Now, these guys are like my enemy. It's going to be fun, but we'll all be friends at the end of the night."