When Rasa Troup first stepped on the track, she never could have imagined the way running would change her life.
Long before becoming the Vikings Nutritionist, Troup was born and raised in Lithuania, at that time part of the Soviet Union, and was surrounded by athletics. Her mother, a former discus thrower, held a dual degree in education and coaching; her father was a runner and worked as a physical education teacher. Troup never was pushed by her parents into sports, however. Rather, she entered the world all on her own.
At age 11, Troup began to really find a niche in sports, playing basketball and soccer but truly falling in love with track-and-field. She dabbled in nearly every event, except for the pole vault and discus, but eventually settled into middle distances.
And she didn't just love it. She had a natural gift. At just 13 years old, Troup was representing Lithuania on a national level.
"At that time, sports were sort of an escape for me, because in the Soviet Union you were not allowed to travel outside the border unless you were a very good athlete," Troup explained to Vikings.com. "Even in the early stages when Lithuania became independent from the Soviet Union [in 1990], I was able to see more world, I was able to travel, and that really broadened my perspective on the world.
"Being behind the Iron Curtain, you really were brainwashed – they squashed your creativity, and you had a totally different view of the entire world," Troup added.
Troup represented Lithuania at events like the European Cup, European Championships and World Championships. When she turned 18, she began thinking seriously about traveling more in order to pursue additional competition opportunities.
She applied for athletic scholarships in the United States, and at 21 she accepted a full scholarship for track and cross country from the University of Minnesota. Troup competed for the Gophers for two years and then started graduate school at the university.
Ten years later, and less than two years after the birth of her daughter, Troup found herself with the opportunity she had dreamed of since watching the Seoul Olympics in 1988, during which two of her mother's friends won silver medals for the USSR.
In 2008, Troup traveled to Beijing, China, and represented Lithuania in the 2008 Summer Olympics.
"I had a child about 14 months before competing in the Olympics, and in track-and-field you don't [make a livable wage]," Troup recalled. "So I had to work full-time, and raise a child, and train full-time to be able to get there.
"To me, even being able to make it was a huge accomplishment," said Troup, who did not medal. "Of course you set the goals; when you get there, you want to win, that's the ultimate goal for everyone. But I think those are sort of the memories of what the journey brings, not necessarily one win or loss."
Ask Troup, however, and she'll tell you that it was much more than athletic skill that enabled her to make the Olympics past an age that most people compete.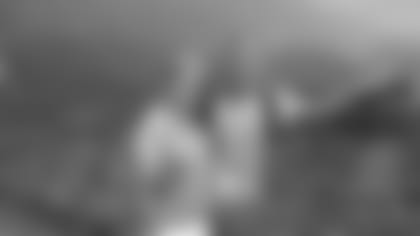 Finding a solution in proper nutrition
It was Troup's passion for nutrition and proper fueling that really elevated her career to the next level.
"One of the pieces that I don't share much is that I did struggle with my nutrition which, in the middle of my running career, probably hampered my performance big-time," said Troup, who explained that she was uneducated on how to properly plan meals for herself that fit her level of training.
"I think I was under-fueling on some parts of my races," Troup said. "I had struggles in performance, in the fueling, and in general my career had lots of ups and downs."
On top of the unawareness, she found herself facing an entirely different problem after arriving in the United States: an overabundance of different types of foods.
"I had a lot of issues with weight in the first year," Troup shared. "Coming from a country where there aren't many cereals in the cereal aisle, and then I go to the dorms and it's a free-for-all, so many choices."
Added Troup: "So I think naturally struggling with this area, it really brought more attention to nutrition for me – 'How do I help myself?' 'How do I perform to my highest levels?' "
Troup saw a dietitian while competing at the University of Minnesota, but at that time dietitians dealt very little with sports nutrition. So she took things into her own hands and, through the graduate program and self-education, began to build her knowledge of nutrition as it pertained to the world of athletics.
"When I got to the Olympics at a pretty late age, 31, and I had to figure out how to fuel myself while I was breastfeeding my baby, training that much and working full time," Troup said. "It was just one of those things where, if I didn't have the knowledge I did in nutrition, I probably would not have been able to reach the level I did."
During Troup's schooling and research, she soon realized that it wasn't enough to simply intake the information about nutrition. Rather, there is a "science and art" that must work together to optimize nutrition.
"We know the science, but we have to be practical and pragmatic for the athlete," Troup explained. "So I've experimented so much with my nutrition to figure out what works. We have some parameters and guidelines and calculations of what athletes use through physical exertion, how much fluids they lose; however, it's only good if we know how to practically approach that particular athlete and particular sport."
Since receiving her Bachelor's degree in physiology and a Master's in nutrition from the University of Minnesota, Troup has worked with athletes at the high school, collegiate and professional levels, including All-American college athletes and Olympic and Paralympic medalists.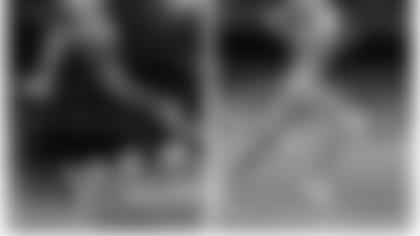 Nutrition at the NFL level
In 2015, Troup began working with the Vikings on a very part-time basis, during which she would spend just a handful of hours at the Winter Park practice facility. Her role has since evolved, and she was hired by the organization in a full-time capacity for the 2018 season.
Currently, Troup is available to all 90 players on the Vikings roster, in addition to coaches and even staff when her schedule allows.
Perhaps most interesting is the extreme range of needs that can differ from player to player. One would certainly expect that 5-foot-10, 175-pound Marcus Sherels' nutritional profile would differ from that of tackle Riley Reiff, who measures in at 6-foot-6 and 305 pounds.
But did you know that two athletes of the same height, weight and position could require significantly different nutritional plans?
Troup explained that a variety of things factor into her approach, including levels of physical exertion as well as the athlete's genetics, which can determine how a body processes the fuel it receives.
"Let's use the example of carbohydrates – athletes typically use about 30 to 180 grams of carbohydrates per hour," Troup said. "That's a big range, right? But the difference is, it depends on what type of carbohydrate you use, how you're going to package that carbohydrate, how frequently you're going to infuse that carbohydrate and in what form.
"So experimentation with athletes, I have an idea what may work, but I go to the athletes and say, 'Let's test this. See how you feel. If you don't feel well, we're going to change something,' " Troup continued. "So it's not one encounter that helps us to figure it out. We know the science, but we also test, practice, different options of nutrition."
Sometimes Troup spends three or four sessions with a player to determine the best course of action; other times, it takes longer. But it always requires a trial-and-error process to identify a pattern and finalize what type of fuel will best serve that individual on and off the field.
Several players within the Vikings organization have come to appreciate and utilize Troup's nutritional advice and services, including veteran defensive end Brian Robison and second-year tackle Aviante Collins.
"The nutrition bar is awesome. Rasa is probably one of the most important [people we work with]," said Collins, who has worked this offseason to cut fat while adding muscle. "She's keeping us together, making sure we have the right things going, the right diets. It's awesome."
Robison, 35 and entering his 12th NFL season, emphasized the role that nutrition plays in his everyday success.
"When you get to the age that I'm at, you've got to do everything you possibly can to get up the next day and do what you did the day before," Robison said earlier this summer. "Nutrition has been huge – different things, new stuff that science has put out for us. Even simple things like chocolate milk – who would have thought that chocolate milk would be the perfect post-workout protein deal?
"Rasa does a great job of helping us and making sure we get the right nutrients in our body," Robison added.
Troup emphasized the importance of building rapport with any of her clients.
Her new full-time role with the Vikings will enable her to establish trust with players, who then become more open to learning the ways nutrition can help enhance their on-field performance.
Troup pointed out that athletes and other public figures are bombarded constantly by various companies and programs seeking to market their product, and it's important that she separate herself from such outside entities.
"They're in the public eye, and people want to sell pretty much anything – anything that's shiny but may not have their best interest in mind," Rasa said. "But I'm not here for product sales; I'm here to help them elicit the best performance possible via nutrition."
Beyond individual nutrition plans, Troup works alongside Flik, the food service provider at Twin Cities Orthopedics Performance Center, to provide appropriate meals in the cafeteria as well as snacks and recovery shakes at the Gatorade Fuel Bar.
"I want to make sure that we're providing the best nutrition in all of the spaces [that the team is involved with]," Troup said. "Even in HyVee catering, flights, home or away hotels.
"I'm eternally grateful and excited for this opportunity with the Vikings," Troup added. "It helps me be more approachable, available, and it helps us fuel them better, which helps them elevate their performance. I feel that it's a huge step for the Vikings organization, and I think the fact that I'm here speaks volumes – that they see the value in these services."