EAGAN, Minn. — The sunrise hour on the third floor of Twin Cities Orthopedics Performance has been without Phil Huebner for a week.
The Vikings Vice President of Ticket Sales & Operations retired at the end of February, capping a 22-year run of considerable changes for the Minnesota Vikings and sports landscape.
He started his final Friday like most days — early — and made a few rounds before heading to U.S. Bank Stadium midday to wrap up there.
"I have always been a morning person, except in college of course," Huebner said. "It's quiet and is the best time to catch up and gather your thoughts for the day ahead."
Huebner insisted that the Vikings not hold a staff gathering for his retirement, and he was hesitant to be a subject of this write-up. He eventually yielded to the request.
Although Huebner preferred to avoid the limelight and keep grinding behind the scenes, the work of his team is front-facing, helping fans attend Vikings games. His time with the team overlapped some incredible seasons, a couple of down years and multiple relocations — planned and unplanned.
Remarkable 'rookie' season
As Randy Moss made his prime-time NFL debut before a national audience with five catches, 190 yards and two touchdowns in a 37-24 Vikings win over Packers, Huebner sat in the press box at Lambeau Field.
It was Huebner's first day with the Vikings, and he looked on as Moss "torched" defenders on Monday Night Football.
Huebner had been hired to build the Vikings ticket sales efforts. The timing was impeccable: an electrifying rookie helped the team set a franchise record with 15 victories in the regular season.
After a tip from Huebner's mentor Bill Mahre, former Vikings VP of Sales and Marketing Rand Gottlieb called Huebner "out of the blue" in late August.
They met once, "talked a couple of times on the phone, and that was it."
Huebner brought 12 years of experience with the Twins, where he had worked his way up from an intern in 1987, the first of two seasons that ended with World Series titles.
Vikings Senior Manager of Ticket Operations Joe Mee had worked for the Twins since 1973 and transitioned to the ticket office in 1986. He watched Huebner work his way up.
"Back in the Twins days, when you were an intern, you worked ungodly hours," Mee recalled. "You ran the smallest errands for whoever in your department needed something done. He had no problem doing that. He put his time in. They obviously liked him and hired him full-time and promoted him."
Mee, who was hired by the Vikings in 1995, remembered the 1998 surge in tickets that was in-stride with the success of the team.
"In early November, we started selling season tickets for [1999] so fans could get playoff tickets for that season. We ended up selling 17,000 new tickets between Nov. 1 and mid-December," Mee said. "That got us up to 60,000 tickets, and we stayed there for the next long time. Phil was the mastermind behind getting that going and working.
"It was a lot of hours for all of us. Back then, there were only four of us in the office," Mee added. "Phil hired a couple of sales guys at that point, so it was busy, but actually it was fairly enjoyable. The time flew."
It was an exciting time to transition from baseball to football.
The biggest changes were going from 81 home games to 10 (including the preseason) in a season, grasping the magnitude carried by each contest and implementing policies the NFL has in place for tickets that are more stringent than Major League Baseball.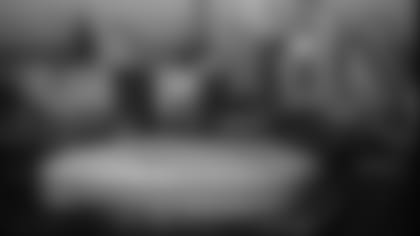 Although the Vikings were consistently able to sell their max of season tickets at the Metrodome, and demand was high enough for a wait list, Huebner's time wasn't without challenges.
The organization grew and changed over the years, with executives being hired and the Wilf family purchasing the team in 2005. The ticketing landscape also changed with advancements in technology.
Huebner said he appreciated that the Wilf family and Executive Vice President/Chief Marketing Officer Steve LaCroix allowed him "to build and have an experienced staff over my tenure."
The experience helped the Vikings ticket office adjust to playing home games in three different venues over the course of four seasons (2013-16), as well as some unforeseen situations.
The aftermath of the Metrodome roof collapse 10 years ago involved moving one home game to Detroit's Ford Field and another to the University of Minnesota. The Vikings ticket office also worked through being the first team to participate in a conference championship game then host a Super Bowl in the same postseason. And the team has implemented digital ticketing at a league-leading rate.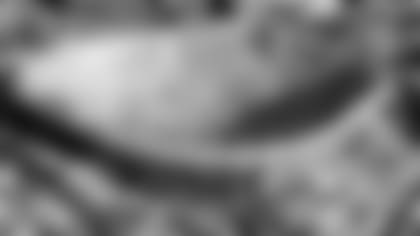 "It was a blast but challenging in many ways. … I can't imagine executing these moves without an experienced group," Huebner said. "Our staff made it look easy, but it was far from it. There is no question that the Vikings have the most talented, versatile and caring ticket sales and ops team in sports."
The decision to build U.S. Bank Stadium at the site of the Metrodome meant that the Vikings would need a temporary home for two seasons.
The University of Minnesota again hosted the Vikings.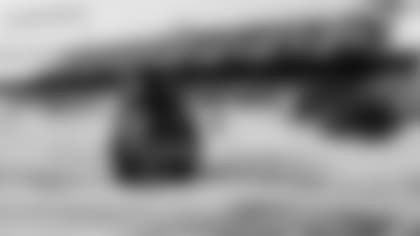 "Our goal was to make it as easy and as seamless as possible for our season ticket members (STMs)," Huebner said. "To be a part of such a major project and have everyone work together as one unit was impressive!"
Mee described the move as a bit of an inconvenience but said it was manageable.
"We had a plan and worked the plan, and the nice thing was Phil knows what his people can do, so he let me work the plan that I had to get the people into their seats," Mee said. "We had a couple of challenges when [Head Coach Mike Zimmer] decided to change [home] sides of the field a month before the [first] game."
Rather than choosing the sideline on the press box that would be in the shade late in the season, the Vikings opted to take what is normally the visitor's sideline at Gopher games to get a temperature boost from direct sunlight.
When the Vikings opened U.S. Bank Stadium, the ticket office continued developing its sales and service of accounts.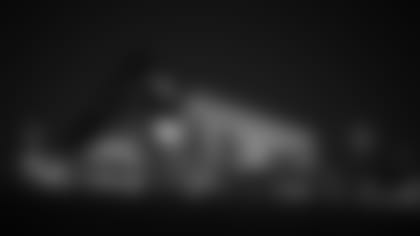 There were more seats available than ever before, and Seat Builders Licenses were introduced into this marketplace for the first time. All but one (Section V8, Row 12) was up for sale.
KEEP! noted that seat on a section map that Huebner and the ticket office used.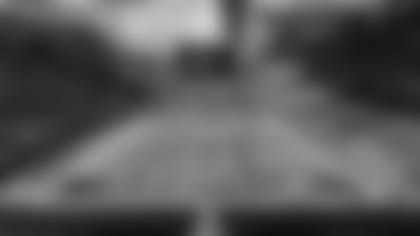 Rather than purple, the seat is black. It is unfilled on Vikings game days, and service members watch over it in honor of those who have been Prisoners of War or are still Missing in Action.
Navy Com. Brian Danielson helped dedicate the seat in 2016 as part of the Vikings Salute to Service game. It was a deeply personal moment for the Naval Aviator from Kenyon. His father, Maj. Ben Danielson, was a captain when his F-4 Phantom was shot down in Laos on Dec. 5, 1969. Maj. Danielson was listed as "last known alive" and "Missing in Action." Decades went by before a DNA test confirmed a match with a bone fragment, and Ben Danielson's remains returned home.
The recognition of the seat and service members standing over it remains an powerful part of game days at U.S. Bank Stadium.
Huebner shared credit with many talented coworkers who developed the program, but it means a great deal to him.
"My father was in the Marines, and I had uncles in the Air Force and Navy and a nephew who was a Marine. I also had two uncles, who I never met, that lost their lives while serving our country. One died in an Air Force training exercise, and another was on USS Scorpion (a submarine that was lost on May 22, 1968). I'm so appreciative and thankful to everyone that is serving and has served for our country!"
In January 2018, the Vikings continued an incredible 13-3 season by winning the first playoff game in U.S. Bank Stadium history via the Minneapolis Miracle. That victory over New Orleans advanced Minnesota to the NFC Championship Game and within one win of becoming the first team to play a Super Bowl in its home stadium.
The Vikings lost to the Eagles, but the ticket office still had a bevy of work to do for Super Bowl LII. The group powered through to help logistics go smoothly.
"There were nights that we didn't leave, where we worked literally around the clock, and that was all [Huebner's] inspiration," Neppl said. "I think one of the biggest things is we knew that he was making the sacrifices right along with us. It was all-for-one, one-for-all kind of teamwork. He would lay the foundation, but we would follow. He's got that charismatic ability to lead people. He understood that we all wanted to be the best we could, too, because he was. He's always been a deflector of praise, of reward, and that's just who he is, his makeup, his nature."
Neppl first worked with Huebner at the Twins in 1992 and joined the Vikings in February 2000.
"He got me my first job at the Twins, so we've been together for a long, long time," Neppl said. "He's just such a stand-up guy that it's rubbed off not only on ticket sales and operations, but really throughout the organization.
"When we talk about our [organization's] core values [unity, commitment, integrity] and what we stand for, it's him," Neppl added. "He'll be greatly missed. He was committed to this place 24-7, and that's what he expected of all of us, too. Right or wrong, or however you feel about that, that was his belief and what guided him, and 'never settle.' It's never good enough. We can always be better."
Neppl said Huebner was "like a coach in some ways, kind of throwing clichés at you.
"His dad was a coach, and I think he learned some of the same mindsets, 'Never rest on your laurels; always be humble and gracious.' "
Mee said Huebner would supplement taking care of business with practical jokes. If Huebner knew a staff member couldn't make a meeting because of a prior commitment, he'd send an email saying the meeting was going to occur at Manny's to "get a rise out of" the person who was going to miss out on the meal.
There also were displays of compassion.
When Mee's father-in-law, Richard, an hourly worker at the ticket window, was diagnosed with Stage 4 lung cancer despite never smoking, Huebner and the staff spent a day landscaping.
"We took the office over there, went to town and cleaned it up," Mee recalled. "The neighbor behind him, some of the stuff was overgrown. She asked if we could take care of that.
"Phil has those nice touches. … The look on Richard's face when we showed up — he had no idea we were coming. He looked out the bedroom window, and he was like, 'Wow.' It was pretty emotional for him that we came out there and did that."
Huebner also made a concerted effort to make sure that the Vikings were incorporating the most-advanced technology. His full-throttle commitment to adopting digital ticketing has helped the Vikings lead the NFL in participation and garner "Innovator of the Year" at the 2019 Ticketmaster Sports Summit.
"We're one of the leaders in the NFL in mobile, and Phil was the driving force behind that. He's always looking out for ways to keep the ticket end of it at the head of the technology," Mee said. "I think last year we ended up at 99.3 or 99.4 percent, which led the league. That's all Phil's push for that."
As Huebner said, "You either hop on or get left behind, why not be the leader?"
"It was apparent a while back that this was the direction the world was heading," he said. "We were able to hire [Director of Sales Analytics and Engagement] Rich Wang in 2014. The SAE, ticket sales/ops and several other key departments played huge rolls in our planning and the execution of our transition to digital ticketing. This was a true team effort.
"Our playoff game against the Seahawks in January 2016 was the first game we began to introduce digital ticketing," Huebner added. "Systematically we continued to add a few more groups each season until we went all-in for the 2018 season."
Neppl said he will miss working with Huebner but is happy for him.
"I know he's young to be retiring, but he's kind of living that dream," Neppl said. "I'll always remember his leadership, his sense of humor and ability to get people to work together. He was a driving force."
Huebner and his wife will soon be relocating to South Carolina, where he plans to usher Greenville Drive minor league baseball games and reconnect with baseball and the couple's two children. His son, Bret, played college baseball at Furman University.
"Deb, Becca, Bret and myself have been very fortunate and lucky," Huebner said. "We owe everything to the Wilf family and the Vikings. It's time for us to spend as much time as possible together, reconnect with friends and give back to others."
Winters will no doubt be much different for the Minnesota native, but he's sure to keep pulling for the Vikings to reach the ultimate goal.
"The Wilf family and the executive team have worked tirelessly to build an excellent organization, and they all deserve a couple of Super Bowl rings to wear proudly," he said.