EDEN PRAIRIE, Minn. — Vikings Hall of Famer Paul Krause is joining five military veterans this weekend for a trip from Minnesota to Washington, D.C.
Krause was on hand Friday morning when the American heroes were surprised with news that they'd be traveling to the nation's capital for a "Veterans Voyage" trip organized by the Vikings and Hy-Vee.
The veterans will take a special tour of the U.S. Capitol building and visit several of the city's major monuments before attending Sunday's game between the Vikings and Redskins.
Krause began his career with Washington as a second-round pick in 1964 and recorded a whopping 12 interceptions to lead the league. He added 16 more over the next three seasons before joining Minnesota in 1968 and becoming a fixture in the backfield for the next 12 seasons.
Krause finished with 81 career interceptions, recording three in his final season to break Hall of Famer Emlen Tunnell's record of 79 from 1948-61.
"I never even thought about the record when I was playing," said Krause, who recalled sitting next to Tunnell on a flight from Chicago to Los Angeles years ago.
The two chatted about their separate time at Iowa and about interceptions.
"At that time, I probably wasn't even close to his record," Krause told Vikings.com's Eric Smith. "It was during my pro career, but you don't set out to break a record. If you're out there trying to get a home run or interception, those things aren't going to come. You just have to play to your ability or what God has given to you and either make the play or don't."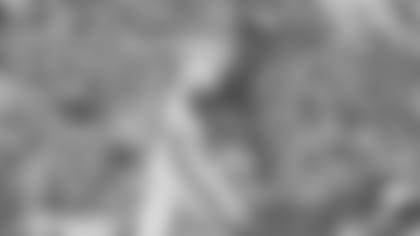 Krause credited his experience as a centerfielder in baseball with helping him patrol the field as a free safety.
"I was a centerfielder in baseball, and Bud Grant said I was the best centerfielder he's ever seen. That was in football," Krause said. "Basically, if you can find a centerfielder in baseball that plays football, too, he would be a good free safety.
"It's the timing that, all of a sudden, you notice how high the ball is going, or how fast the ball is going, you have to take the angles and determine in a split second if you're going to go for the interception or not go for the interception," Krause explained. "If you go for it and miss it, it's a touchdown. There are a lot of things that centerfielders and free safeties can do alike. It's all angles, timing and knowing what you can do with the abilities that you have. I feel like I was blessed with that ability."
As offensive passing records have fallen in years since, Krause's 81 has stood for decades.
"I'm very proud of that record. I think every defensive back that plays in the game, interceptions are one of the biggest things that a defensive back can pull off," Krause said. "To get 81 and set the record, I'm very happy to have that record.
"People say the record will be broken by somebody or something like that," Krause said. "I hope it's never broken. My goodness, I played 16 years and worked very hard, didn't get paid a lot like the guys are now. To have that record means a lot to me."
Hall of Famer Rod Woodson recorded 71 interceptions from 1987-2003. Woodson's final season was also the first NFL season for Terence Newman, who is now in his 15th year in the pros and third with the Vikings.
Newman has 41 career interceptions, which is tied for 72nd all-time and ranks second among active players to Washington's DeAngelo Hall's 43 (tied for 63rd).
Hall of Famer Night Train Lane ranks fourth all-time with 68 from 1952-65. Ken Riley (1969-83) and Charles Woodson (1998-2015) are tied for fifth with 65.
Asked if Krause's record is one of the most impossible to top in sports, Newman said, "I can't compare it to other sports, but in the sense of having 81 interceptions in a career, that's impressive."
"I know there's some guys with 70s and 60s, but you'd have to play a long time in today's age," Newman said. "If somebody was going to break it, Marcus Peters would be in a good situation. He's always around the ball. I think he's off to a great start, so if somebody could do it, I would say him."
Peters, the third-year pro with Kansas City, has recorded 17 picks in his first 40 games. He had eight as a rookie, six in 2016 and has three so far this season.
Newman has nine interceptions in 19 career games against the Redskins, including three in one game as a rookie in a 27-0 win by Dallas.
"I think I did have three," Newman said this week. "I was happy we won. … It was a cool feat as a rookie. I'd never had three in a game before.
"I think I've done some pretty cool things," Newman added. "I almost had three scores in college, one offense, defense and special teams, but I fumbled running into the end zone on a pick, so those are all cool, but at the end of the day, the thing that means the most to me, especially at this point in my career, is getting wins and having the opportunity to do something special."