Patrick Peterson first unwrapped his unique gifts as a high school junior.
The teen was training with his cousin Bryant McFadden, William Gay, Ike Taylor and Deshea Townsend and keeping pace with the members of the Pittsburgh Steelers.
"That's when I kind of knew I had a special gift, a special talent, that it was meant for me to play on a big stage," Peterson said last week. "But then it was just up to me to stay the course, stay focused and stay patient. That's something that the last two generations, I believe, kind of forgot or don't know much about.
"You have to be patient for success. You have to be patient for great things to happen, and so many kids or so many people nowadays want everything to happen right now," Peterson added.
He said it was advantageous to see McFadden progress from Hollywood, Florida, to Florida State on the way to becoming a second-round pick of the Steelers in the 2005 NFL Draft. It gave him an idea of what to expect and what would be expected in order to thrive.
"Being able to train with them gave me the confidence, knowing I had the ability to play at a high level," Peterson said.
He headed for LSU and shined for the Tigers, becoming the second player in NCAA history to win the Chuck Bednarik and Jim Thorpe awards in the same season (joining Charles Woodson). Steelers safety Minkah Fitzpatrick became the third player to do so at Alabama.
Peterson had elite speed, height in the upper echelon of cornerbacks and strength to boot.
That combination of physical attributes raised eyebrows for scouts, and Arizona quickly tabbed him with the fifth overall pick of the 2011 NFL Draft.
Only three cornerbacks have been picked as high or higher since. Jacksonville tabbed Jalen Ramsey fifth overall in 2016 before eventually sending him to the Rams. Cleveland selected Denzel Ward fourth overall in 2018, and Detroit tabbed Jeff Okudah with the third pick in 2020.
Peterson made the Cardinals right, becoming an immediate starter at cornerback and dazzling with game-changing plays as a punt returner.
In addition to recording a pair of interceptions and 13 passes defended, Peterson returned four punts for touchdowns and led the NFL with 699 yards on punt returns. A 99-yarder against the Rams provided a walk-off win in overtime on Nov. 6, 2011.
Peterson suited up for all 154 regular-season games he played for Arizona but became a free agent this spring.
Despite being against the salary cap, Minnesota found a way to bring him here on a one-year deal. He's brought leadership to a young cornerbacks room and proven execution on the field.
New teammates quickly recognized Peterson, who made eight consecutive Pro Bowls to start his career and has garnered First-Team All-Pro designations three times, as the real deal.
"Corner is such a position of athleticism and confidence, and he has those things in spades," quarterback Kirk Cousins said. "He's also a very strong player. I don't think he gets beat up physically. He can take the fight to someone in coverage. Athleticism, intelligence, physicality, that combines to make you a great player on defense."
Vikings second-year receiver Justin Jefferson has known Peterson for more than a decade. He grew up near the LSU locker room while his older brother Jordan roomed and teamed with Peterson (Jordan later served as the best man in Peterson's wedding). Middle brother Rickey Jefferson played for the Tigers, as well, before Justin dazzled on the way to becoming a 2020 first-round pick by Minnesota.
Justin Jefferson was asked earlier this offseason about practicing against Peterson, a player he and Jordan casually threw footballs with in college residence parking lots.
"I mean, he's the best of the best. Going up against him every single day helps me progress as a receiver — just asking him different ways to better myself, better my route, what things did he see in my route to trigger him to jump? He's taught me a lot, and I'm looking pretty good this season because of him."
Jefferson said he had tried to execute a double-move, but Peterson didn't bite.
"I asked him later that day, 'What made you not go for that move?' And he said something about me not running that route like I normally did on my first step. So, it didn't really trigger him as a much."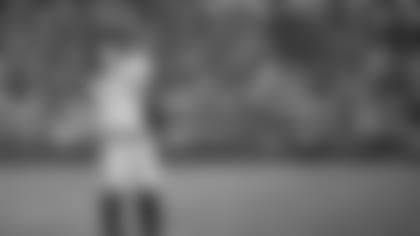 Peterson has always tried to maximize his gifts — consider it a form of gratitude — and he's learned to blend them.
Time eventually catches up to everyone. When it does, players lean more heavily on their mental gifts.
"For sure, because at the end of the day, when you get older, a lot of things don't work the way they used to when you were 25 or 24 years old," Peterson said. "You have to rely on the techniques that you maybe have to change or work extremely hard on during your offseason to help you put yourself and your body in a better position.
"At the end of the day, you want to try to create muscle memory for yourself so that when you get into a game, it's kind of like second nature," he added. "When I'm training, I'm trying to do game-time movement, game-time situations."
Peterson has experienced the effects of applied knowledge. A few years ago, he was diagnosed with Type 2 diabetes but was able to reverse its effects by incorporating dietary discipline and has been considered diabetes-free since 2018.
Earlier this season, Peterson hurt his hamstring late in Week 6 at Carolina and missed the following three games. They were the first three he had ever missed because of injury.
While aggressively attacking his rehab, Peterson stayed connected with the game plan. He stretched with teammates before practices, even on the chilly fall days that had him layering up, and he requested a headset to wear during games so he could hear the calls sent in from the sideline.
Peterson managed the frustration of missing time by gaining perspective on the way Head Coach Mike Zimmer calls the defense. Peterson had nearly played for Zimmer in Cincinnati as a rookie, but the Bengals opted for A.J. Green with the fourth overall pick in 2011.
"I understand how Coach calls the game throughout the flow of the game. You know, kind of get a beat, trying to get a feel for the offense and understand how you want to call certain defenses, understand when you want to send pressure," Peterson said. "When you're in the game, you can't really hear the calls. You're just waiting for the call to come out, so being on the sideline and able to hear the call and hear him relay the message to Nick [Vigil] or Anthony [Barr] was a lot more eye-opening for me to understand and kind of see where Coach is coming from when he calls certain things."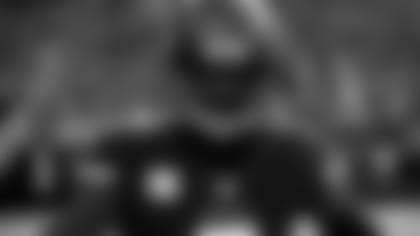 Peterson is comfortable going by Patrick, Pat, Pat P. or P2. The last one has a cool logo to go with it.
Former Cardinals and current Buccaneers Head Coach Bruce Arians went with "Five Star" in reference to his status as a recruit.
Peterson conversely enjoys giving nicknames to teammates.
Former Arizona safety Tony Jefferson?
"I named him Bobcat, because we had a safety blitz in his rookie year and he never got it right, and the blitz was for him," Peterson said.
Vikings running back Dalvin Cook?
"Oh man, Cookie Monster goes wild again," Peterson said the morning after Cook rushed for 205 yards against Pittsburgh. "When the Cookie Monster sees cookies, he goes wild. And a football is the Cookie's Monster's cookie."
Vikings receiver Adam Thielen is "Robin Hood because he just shares the wealth in the red zone," and tight end Tyler Conklin is Aquaman for his resemblance to actor Jason Momoa.
Vikings safeties Harrison Smith and Xavier Woods?
Smith already is widely known as The Hitman, but Peterson also recently referred to him as "The Commander."
"I call X the Silent Assassin, and Harry, he's The Commander," Peterson explained. "He's The Commander by not even saying much. He can just look at you, because first of all, he doesn't have a very loud voice. He doesn't come across very boisterous.
"Even in a game, you've got 60,000 people, and Harry's still talking like he's right next to you," he continued. "I'm like, 'Harry, we're in a football game right now.' But his eyes, and his demeanor, and just his ability to impact the game the way he did [against Pittsburgh], it's special. He means a lot to this defense. He means a lot to this organization. It just goes to show, us old guys can still play."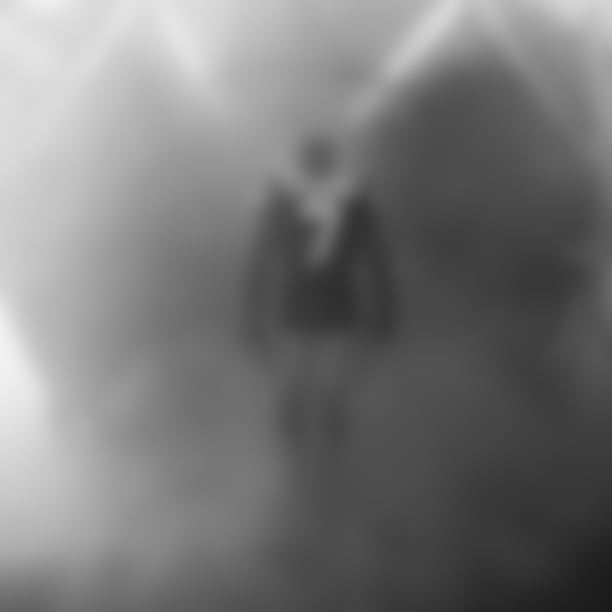 Peterson is set to suit up against the Rams today for the 21st time in his career. He hopes to continue the success he's had against the team, whether the games have been played in St. Louis, Arizona or Los Angeles.
Seven of his 28 regular-season interceptions have occurred on passes thrown by Rams QBs. Peterson returned one of two interceptions on Nov. 9, 2014, for a 30-yard touchdown. He also returned a punt for a touchdown in each of his first two games against the Rams.
"I don't know what it is about the Rams, but I've got three career touchdowns on them, a 99-yarder, an 80-yarder, so I guess the Rams have just been like a horseshoe to me, just very lucky to me," Peterson said. "Hopefully I want that juju to continue to roll over for me so I can have a big game."