EDEN PRAIRIE, Minn. — Expectations set by others don't have to harness one's personal dreams.
Lexi Shifflett is living proof — and a U.S. Paralympian gold medalist.
Shifflett was born with fibular hemimelia and without some toes on her right foot and without ankle bones. Her parents made the difficult decision to amputate when she was 9 months old. Shifflett was fitted with prosthetic legs and feet as she grew. Part of her early treatment included having her leg broken purposefully by doctors, and she also underwent multiple surgeries.
The medical setbacks didn't shutdown Shifflett's goals or dreams. They refined them and made her more relentless.
"I didn't have the typical childhood. I was always going to doctors," Shifflett said. "There was always something wrong with my leg. I had knee surgery twice. I was like, 'I just want to be normal.' After a while, I just accepted it, 'This is my life.'
"Growing up," Shifflett continued, "my dad told me to that to actually be great, I had to prove myself in a way that no one else can prove themselves because immediately when someone looked at me when I was younger, it was, 'We're going to let her try it, but we're not going to expect anything spectacular.' "
Shifflett, a Waseca native, can recall going out for her high school softball team as a freshman and making a spot-on throw because she wanted to show she could be an outfielder.
"I remember sitting in my room and thinking, 'I don't want to be looked down on.' I don't want to be one of those people swept under the rug," Shifflett said. "I want to stand out. Otherwise, no one is going to think — they're just going to think I'm the girl with the fake leg. I didn't want to be known as the girl with the fake leg, but that's what everyone called me. 'Oh, yeah, hi, that's me.' "
Shifflett also lettered in varsity volleyball and can now laugh about her prosthetic breaking during matches.
Some days were a lot more trying.
John and Katie Shifflett, Lexi's parents, made the difficult decision to amputate after multiple consultations with doctors.
"My husband and I were very concerned, very uneducated at that point in time on the whole process. We were young, too," Katie said. "For your first time that you have a child, all of a sudden, things take a whole new twist. Once we got through that, the first time was a shock, and then we got a second opinion. When we got a second opinion, there was a lot more clarity, 'Ok, this is what we're going to do.' "
John and Katie said discussions with other parents helped their decision.
"There's no handbook for being a parent, and she was our first child," John said. "It's like getting punched in the stomach when they tell you that your daughter has a birth defect.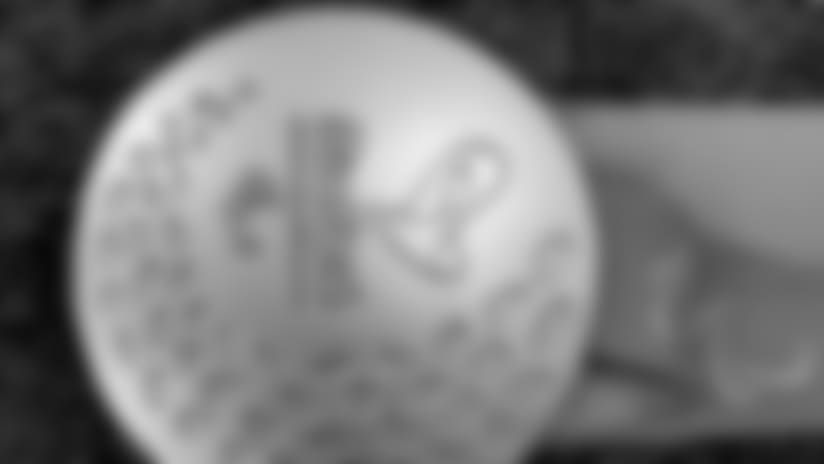 "We're holding her, and they take her for her surgery," John recalled. "She was in the hospital for a total of three days, four days, came home and kept wiggling out of her cast."
Perhaps it was a sign of things to come, that Lexi planned to be fully active.
On the advice of doctors, the Shiffletts involved Lexi in multiple activities that included dance, swim lessons and gymnastics at an early age before she discovered her love for softball and volleyball.
"Her doctor told us you need to get her involved in as many things as you can because these kids will shut down and won't do anything," John said.
In addition to encouraging Lexi to be active in whatever she wanted to do, the Shiffletts also convinced her to aim to be the best she could be.
"From the time she was born, you know that she's going to have obstacles, but you do the best that you can to get her through those obstacles and show her that she's like anybody else, basically," Katie said. "My husband and I raised her that, 'You're just like anybody else in this household.' That's how she's been since she had her foot amputated."
At age 15, Shifflett was asked to try sitting volleyball, an adaptive version of the sport with a smaller court and a few rule changes.
She said sitting volleyball is "a lot faster" than standing volleyball. Players are seated on the floor and use hands to move. Intense cardio training and building upper body strength are critical to refining the movement.
"After two years, I finally got it — two years! It was the longest time," Lexi said. "I'm like, 'I'm never going to be good at this.' There was a lot of self-doubt at first, but after a while, people that come in to train and being surrounded by the atmosphere of people who overcome adversity come and help you."
The day after Lexi graduated high school, she flew to Oklahoma to begin training with the U.S. Paralympian Team.
The players bonded quickly because each could understand and respect the difficulties they overcame to make it into the program.
Five years after first trying the sport, Lexi has a gold medal from playing setter for the United States National Team, rated the top team in the world, at the 2016 Paralympic Games. She's played in China, The Netherlands, Poland, Russia, Slovenia, Brazil and Canada. Italy is a goal next year, as well as becoming a starter for the 2020 Paralympic Team's competition in Tokyo.
"As a parent, it's been probably the greatest thing that could ever happen, to see her grow and excel," John said. "It's been awesome, and for us as a family, it's helped us do a whole lot of things we probably never would have done."
The Vikings hosted Lexi, 20; her parents; and sisters, Natalie, 19 and Michaela, 15, for a visit to Winter Park last week. Lexi was able to break the team down on its final huddle, meet players and coaches, watch a walk-through and get a behind-the-scenes tour of the Vikings headquarters. It was a rewarding experience for a family that has watched Vikings games together for years.
"It's been quite a journey, and it's very inspiring for us" Katie said. "Sometimes you just feel a little humble, thinking, 'That's my daughter. My daughter's a Paralympian.' She's just made us so proud."
Asked what advice she'd like to pass on to others, Lexi said, "keep pushing."
"It's hard but I promise you, all of the hard work you put into it is worth it," Lexi said. "This [gold medal] was worth every ounce of training, every step I've run to get into shape. It's just so worth it at the end to wear your country's jersey and say, 'I did it.' "
Katie also offered advice for parents of children with disabilities.
"Teach them to be who they are and don't give up," Katie said. "My husband always said from the time they were young, 'Be great. Be the best you can be.' Don't give up on what your dreams are because you can achieve them. They may change, but you can achieve them."