The Vikings will look to continue their push towards the playoffs Sunday at home.
Minnesota (8-4) begins a four-game stretch by hosting Detroit (3-8-1). Kickoff is at noon (CT) from U.S. Bank Stadium.
The Vikings currently occupy the sixth and final playoff spot as a Wild Card team but are still in contention for an NFC North title.
There has been plenty of coverage on the Purple this week, so Vikings.com chatted with Lions reporter Tim Twentyman for a glance at what the other side is thinking before Sunday's contest.
Here is the Week 14 edition of Opposing Viewpoint:
Thanks for doing this, Tim. The Vikings are so used to seeing Matthew Stafford at quarterback for the Lions, it will be bizarre to see someone else at the helm Sunday. Who is David Blough and how did he get here? Does he factor into the Lions long-term plans or is that a question for the offseason?
Tim Twentyman: Blough was an undrafted rookie free agent, who signed with Cleveland after having an up-and-down college career at Purdue. He was the last quarterback to beat Ohio State, but he also threw 43 career interceptions in college.
The Lions had their eye on Blough late in the draft process and ended up trading with Cleveland in the preseason to get Blough for a swap of seventh-round picks.
Blough is a confident passer, and the Detroit offense doesn't change much with him in the game. He'll stand in the pocket and deliver the ball down the field. His first career completion was a 75-yard bomb to Kenny Golladay on just his second pass attempt last Thursday. He also has a pretty good pocket presence about him to extend plays. He threw for 280 yards with a couple scores on Thanksgiving against a pretty good Bears defense, and he did that without a full-speed practice under his belt. The Lions only took part in walkthrough's leading up to Blough's first career start last week.
As far as long-term plans, Blough is certainly going to try and use this last month to earn a role as Stafford's backup moving forward.
Besides the injury to Stafford, running back Kerryon Johnson and rookie tight end T.J. Hockenson are now on Injured Reserved. Who is a young player or two on offense that has caught your eye now that he's seen extended playing time?
TT: Running back Bo Scarbrough comes to mind right away. The second-year back out of Alabama was promoted from the Lions practice squad to the active roster a few weeks ago. He's on his fourth team in just two years, but this Lions scheme under Offensive cCoordinator Darrell Bevell looks to be a great fit for his skillset.
He's rushed for 55-plus yards in each of his first three NFL games the last three weeks, joining Barry Sanders (1989), Billy Sims (1980) and Mel Farr (1967) as the only players to do so in franchise history. Scarbrough is averaging 4.45 yards per carry over that span.
He brings a physical toughness to the run game the Lions haven't had in some time. He runs tough and breaks tackles in both the first and second levels and the Vikings defense will have to be good at team tackling him come Sunday.
And how about on defense? We know the big names such as Darius Slay and Damon Harrison, but is there a young guy who has impressed of late?
TT: Rookie cornerback Amani Oruwariye is one. He's got good size and length (6-2, 205) to go along with 4.4 speed. He was Detroit's fifth-round pick out of Penn State. He's started the last two games for the Lions with veteran Rashaan Melvin dealing with a rib injury. He's recorded an interception (vs. Washington) and opposing passers have just a 54.6 passer rating when throwing his way over his first two starts.
Things have gone south for Detroit since the last time we chatted, as the Lions have lost eight of nine since a 2-0-1 start. Aside from injuries, is there a common factor that has caused the downturn?
TT: They can't finish. One of the more amazing statistics surrounding this team this season is that they join San Francisco (10-2) and Kansas City (8-4) as the only teams that have led in every game they've played this season. That's pretty amazing for a 3-8-1 club.
They simply can't find a way to make those key plays in the game, whether it be early or late, that help swing the difference between winning and losing close games in this league. I think that's probably the goal over these last four games for this coaching staff and this team. Find a way to close out a couple of these close games and build some confidence.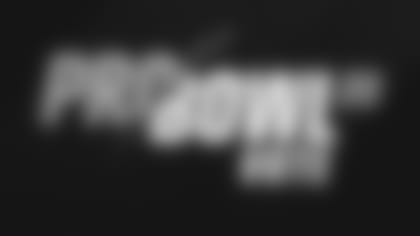 Pro Bowl Voting
Last chance! Vote to help make sure all your favorite Vikings make the 2020 Pro Bowl in Orlando. Voting ends Dec. 12, 2019.
Lastly, with the Lions out of the playoff picture with four games remaining, what is at stake for this team in December? What is Matt Patricia focusing on as his second season in Detroit is coming to a close?
TT: I think a lot of what I talked about in the previous question applies here, as well. Find a way to win some of these close games they've lost up to this point. Interestingly, the only game the Lions have lost by more than one score this season was the previous matchup with Minnesota, and even then, Detroit was down just four points late into the fourth quarter.
This coaching staff will want to see some of the young guys play well and show they can be part of the plan moving forward. After a tough season up to this point, just getting a few wins and building some confidence heading into next season has to be the biggest goal for the final month of the season.