EAGAN, Minn. — While the Vikings grind away at practice, Vikings Nutritionist Rasa Troup is hard at work prepping the proper post-workout fuel at the Gatorade Fuel Bar inside Twin Cities Orthopedics Performance Center.
The whir of blenders creating recovery shakes mixes with the scraping of a metallic tray as beet-red, nutrient-rich gelatin is carved into easily digestible pieces that will help decrease joint inflammation.
Troup is supporting the team this season in a full-time capacity after joining the organization on a limited basis in 2015.
When Troup first started with the Vikings, she spent just a handful of hours each week at the Winter Park practice facility. Now, she is available at the team headquarters to all of the players on the Vikings roster, in addition to coaches and even staff when her schedule allows.
Troup, a native of Lithuania, utilized her understanding of fueling one's body when she competed in the Seoul Olympics in 1988. She now applies her personal experience with athletics and nutrition on a daily basis. It was during her time at the University of Minnesota and while conducting additional research that Troup realized it wasn't enough to simply intake the information. Rather, there is a "science and art" that must work together to optimize nutrition.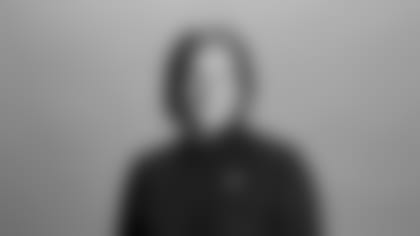 "We know the science, but we have to be practical and pragmatic for the athlete," Troup explained. "We have some parameters and guidelines and calculations of what athletes use through physical exertion, how much fluids they lose; however, it's only good if we know how to practically approach that particular athlete and particular sport."
Several players within the Vikings organization have come to appreciate and utilize Troup's nutritional advice and services, including running back Latavius Murray.
Murray said that while he always knew protein was an important part of one's diet, he hadn't previously paid much attention to the amount of protein needed for his performance. After working with Troup, Murray is much more educated and feels better equipped in his daily approach.
"Obviously everybody's body weight is different, and depending on where you want your body weight to be, [the requirements can differ], but I think knowing the amount of protein your body should be getting daily is something that I've kind of grasped now," Murray said. "Now I'm constantly thinking, if I have a meal, 'Where am I getting my protein from?' I think that's just something that I wasn't as aware of or was paying attention to before Rasa came in and started working with us.
"If you just look at how the knowledge about nutrition, about our bodies, has significantly improved, having Rasa here can just give us that little extra, maybe a little bit more of an edge nutritionally for us to feel right, for our bodies to recover," Murray added. "For us to play at a high level, I think those little things add up with her."
Nutrition is a strong focus of the Vikings, but the important relationship between nutrition and athletics isn't only emphasized at the pro level.
Athletes of all ages and all experience levels benefit from understanding how to properly fuel and nourish their bodies, and nutrition is well-integrated into programming at the **_Training HAUS_**, a sports performance training center that is open to the public. A benefit of working out at Training HAUS is the venue's own nutrition bar, where athletes stop by to healthfully refuel after workouts.