The Vikings are matched up in one of the biggest games of Week 13, and the whole league can watch when Minnesota and Seattle clash on Monday Night Football.
The Vikings (8-3) and Seahawks (9-2) are both currently in a Wild Card spots, but are within striking distance of their respective division races, too.
While the teams have to wait until Monday, they will have their eyes on a handful of other games before then.
Every team has had its bye week, so all 32 are in action in Week 13 and the rest of the regular season. This week's slate features five games out of 16 between teams that both have winning records.
Only one of those matchups between teams above .500 is highlighted below. Seattle will be watching San Francisco-Baltimore closely. Minnesota will watch Green Bay at the New York Giants with a high interest. The third game highlighted below could result in an NFC team wrapping up its division.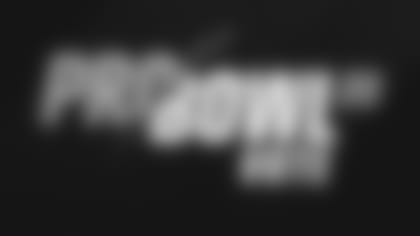 Pro Bowl Voting
Last chance! Vote to help make sure all your favorite Vikings make the 2020 Pro Bowl in Orlando. Voting ends Dec. 12, 2019.
Here's a breakdown of the Saints-Falcons, 49ers-Ravens and Packers-Giants games: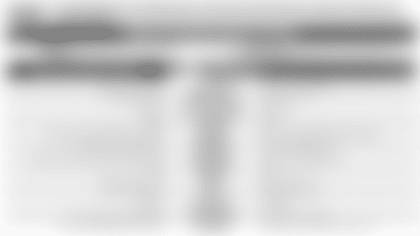 New Orleans (9-2) at Atlanta (3-8)
7:20 p.m. (CT) Thursday | Mercedes-Benz Stadium | NBC
Outlook: The division rivals will play the nightcap on Thanksgiving Day for the second straight season. The meeting comes less than three weeks after Atlanta handed New Orleans a 26-9 loss. The Saints can clinch the NFC South with a win, which would also give New Orleans its third straight season with double-digit wins. Atlanta lost to Tampa Bay in Week 12 to snap a two-game win streak.
Wide receiver Michael Thomas leads the NFL with 104 receptions and 1,242 yards. He is the only player with 100-plus catches, and is on pace to break Marvin Harrison's single-season record of 143 set in 2002.
The Saints have scored 30-plus points in seven of their 11 games. They are a perfect 7-0 when hitting that mark.
New Orleans is 3-1 in division play, with its lone loss coming to Atlanta. The Falcons held the Saints to a season-low nine points in that Week 10 meeting.
Atlanta ranks third in the NFL in both passing yards per game (298.5) and first downs per game (23.5).
Kicker Younghoe Koo has made 10 of 11 field goals since joining the team in late October.
Wide receiver Julio Jones has 950 receiving yards. He is looking for his sixth straight 1,000-yard season, and seventh such season in the past eight years.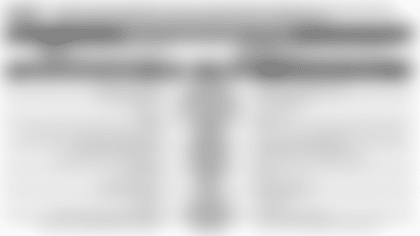 San Francisco (10-1) at Baltimore (9-2)
Noon (CT) Sunday | M&T Bank Stadium | FOX
Outlook: This is the marquee matchup of the weekend, as it features two of the league's top teams in their respective conferences. San Francisco is coming off a 37-8 thrashing of the Packers, and Baltimore blew out the Los Angeles Rams by the score of 45-6 on Monday Night Football. The 49ers have a tough stretch to end their season, as they play at New Orleans in Week 14 and at Seattle in Week 17. Baltimore has won seven straight games and leads the AFC North. After this one, the Ravens play AFC teams in the final four weeks of the season.
The 49ers rank second in the NFL in total rushes (371), rushing yards (1,602) and rushing yards per game (145.6). They are tied for second with 15 rushing touchdowns.
San Francisco leads the league in passing defense by allowing just 136.9 yards per game. The 49ers also have a league-high 44 sacks.
This will be the seventh overall meeting between the 49ers and Ravens, with San Francisco making just its third trip to Baltimore.
The Ravens rank first in the NFL in total rushes (407), rushing yards (2,316), rushing yards per game (210.5) and 17 rushing touchdowns.
Quarterback Lamar Jackson became the first player to throw five touchdown passes in his Monday Night Football debut. He completed 15 of 20 passes for 169 yards against the Rams.
Baltimore ranks first in the league with 35.1 points per game and fifth in points allowed per game at 18.4. That point differential of 16.7 leads the NFL.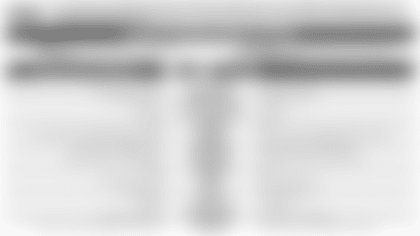 Green Bay (8-3) at New York Giants (2-9)
Noon (CT) Sunday | MetLife Stadium | FOX
Outlook: Green Bay is looking to get back on track after a poor showing on national television in Week 12. The Packers begin a stretch of five games to end the season, all of which are against NFC opponents. New York started the 2019 season 2-2, but the Giants have lost seven straight games to fall out of the NFC playoff race. The Giants have not scored more than 30 points during their current losing streak.
Aaron Rodgers threw for just 104 yards against the 49ers. That is his lowest passing total in games where he has started and thrown at least 30 passes.
Running back Aaron Jones ranks second in the NFL with 14 total touchdowns (11 rushing, three receiving). He had 13 total touchdowns in his first two seasons in the league.
Preston Smith (10.5 sacks) and Za'Darius Smith (10 sacks) have both set career-high sack totals in their first season in Green Bay.
Running back Saquon Barkley has 234 rushing yards on 79 attempts (2.96 yards per attempt) and one touchdown in his past six games.
The Giants defense gives up 8.08 yards per passing play, which ranks 31st in the league. They have allowed 13 passing plays of 40-plus yards, which is tied with the Packers for the most in the NFL.
Rookie quarterback Daniel Jones is 2-7 as a starter. He has thrown for 2,134 yards with 17 touchdowns and eight interceptions.