The Line Up has been a cherished partner of the Minnesota Vikings Cheerleaders for more than 20 years and continues to provide our team with beautiful costumes season after season.
The wardrobe The Line Up has created for the MVC is extensive and includes pieces that keep us looking and feeling glamorous in any element our team may encounter. This year, the MVC were lucky enough to add another incredible costume to our wardrobe collection: "Sporty". Sporty introduces a look vastly different than what the MVC have worn in recent years, bringing a glamorous, athletic look to our game-day and appearance attire options.
Sporty is a multi-piece costume that lets our team create two different looks. The first look you may see on Game Day includes a pair of custom, high-rise leggings with a Norseman detail on one leg, paired with a fitted, short-sleeve, sparkle crop top featuring a Norseman on the front and a beautifully rhinestoned deep-V mesh back detail. For our second look, The Line Up created an amazing ¾-sleeve jacket we can pair with our leggings for an appearance-ready look!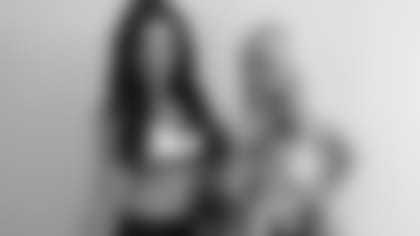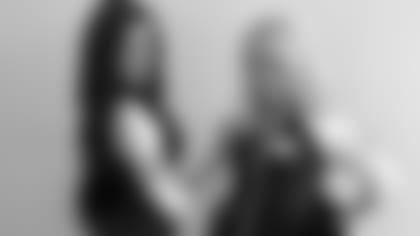 "We were given a photo of an old top that the MVC wore a long time ago that Tami liked because it was a sporty/girly look," said Michelle from The Line Up. "We incorporated the girly aspect into the new top by creating flattering, deep-v style lines and using sequin fabric for added sparkle. The gold stripes in the sleeves and pant accent the sportier side. Sometimes mixing sporty and girly styles together can be challenging, but the added sparkle from rhinestones and sequin fabric help blend the two styles together."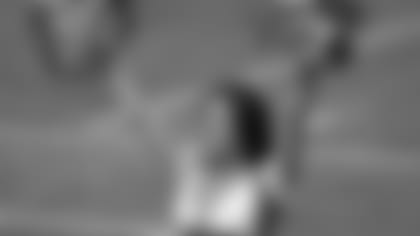 We are excited to show off our gorgeous new costumes this year and are beyond thankful for the time and support The Line Up constantly provides the MVC to keep us looking incredible all year long! 
MVC Tove, 3rd year veteran